Andy Hinchcliffe: Sky Bet Championship play-off places look set in stone
Last Updated: 23/02/17 6:31pm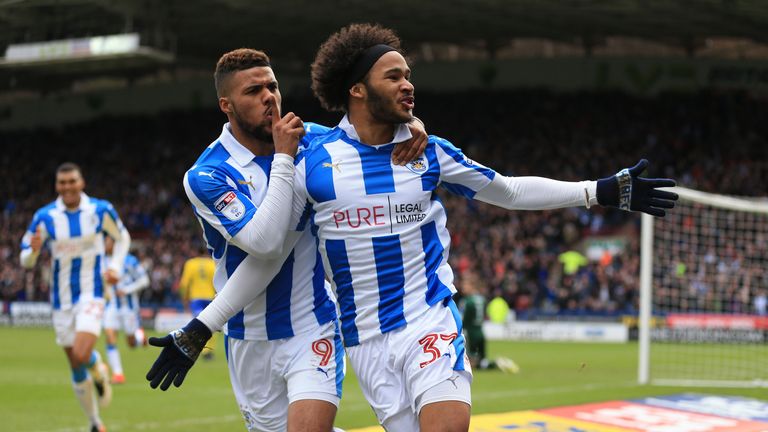 Sky Sports EFL expert Andy Hinchcliffe assesses the race for promotion in the Sky Bet Championship...
Four of the top six are in action live on Sky Sports this weekend, as Sheffield Wednesday head to Leeds and Brighton host Reading.
We asked Hinchcliffe for his verdict on the state of play, starting with Chris Hughton's side.
Championship top eight
| | | Played | GD | Points |
| --- | --- | --- | --- | --- |
| 1. | Newcastle | 32 | 37 | 69 |
| 2. | Brighton | 32 | 28 | 68 |
| 3. | Huddersfield | 32 | 8 | 64 |
| 4. | Reading | 33 | 5 | 60 |
| 5. | Leeds | 33 | 11 | 58 |
| 6. | Sheff Wed | 33 | 10 | 58 |
| 7. | Fulham | 32 | 17 | 52 |
| 8. | Norwich | 33 | 11 | 51 |
"Hughton is so unassuming, he doesn't blow his own trumpet," Hinchcliffe told the EFL Weekly podcast. "The way the team plays at Brighton and the results speak for themselves.
"The players clearly love working for him, the way he does the job, the way he gets the players fully involved in all the decisions.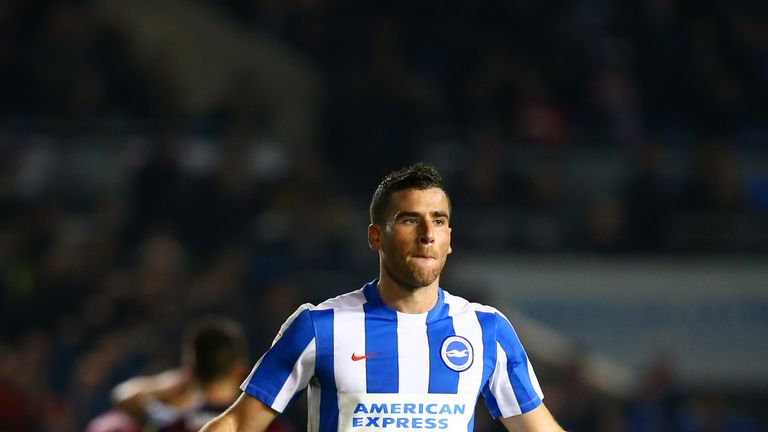 "He's perfect for what Brighton are trying to do in getting to the Premier League. He doesn't panic, he's very solid and very consistent, and it would be a wonderful story if he did get to the Premier League.
"Below them, the play-off positions look set in stone now. Fulham could play a part maybe, they can close the gap on Sheffield Wednesday, but Huddersfield, and I did think they would fall away with the size of their squad and the way things were going early in the season, have been fantastic.
"To continue to do as well as they are doing and getting results against big teams, the likes of Brighton and Leeds, they have risen to the challenge.
"I never thought they would be able to close the gap on the top two, I thought Newcastle and Brighton were so strong and consistent, they would always be six, seven, eight points clear.
"It's an amazing story at Huddersfield and they fully deserve to be in the mix for the top two. Whether they can see it through to the end of the season, I'm not so sure.
"They can't afford to slip up but that consistency is what has put them in that position.
"As for Sheffield Wednesday, I thought they could put a run together with the squad they assembled under Carlos Carvalhal.
"But after losing to Brentford, they probably have to realise it's going to be about getting promoted through the play-offs. They missed out in the play-off final last season so they have that heartbreak to make up for.
"The Leeds v Wednesday game is about saying, 'If we win this one, we are pretty much guaranteed to be in the play-offs.'
"They won't completely relax but they will be able to budget through to the end of the season and give some players a rest.
"I think it's very important both teams go for the win in this game. It could put some distance between themselves and Fulham because Norwich, Derby and Barnsley look out of the picture now.
"So it's a very important game - not in terms of chasing the top two - but in cementing a play-off place."