Ipswich v Norwich: Andy Hinchcliffe assesses East Anglian derby
Last Updated: 22/10/17 2:30pm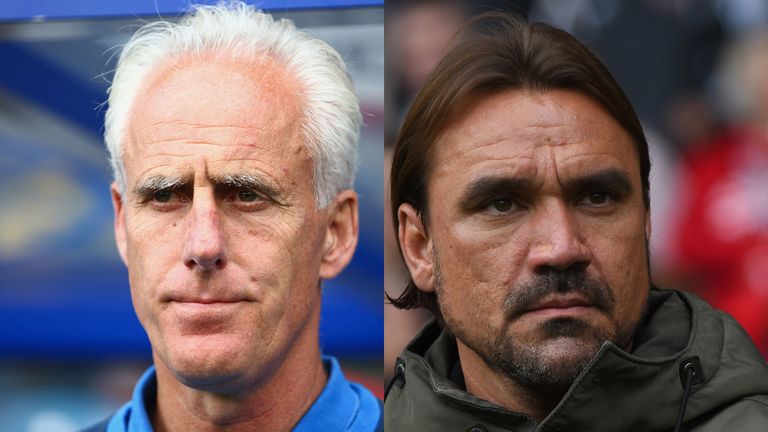 Ipswich host Norwich in the first East Anglian derby of the season in the Sky Bet Championship on Sunday, with the game live on Sky Sports Football.
But who will come out on top at Portman Road? Andy Hinchcliffe assesses the two sides and offers his verdict...
The rivalry
This is a fierce, emotionally-charged derby. The towns may be quite far apart geographically compared to a lot of other rivalries in England but if you've been there you understand just how much it means.
I covered the play-off games a couple of years ago and the atmosphere and passion was incredible. The fans won't want a pure football match, they'll want it to be blood and thunder, and if you ask me the feistier it is the better.
For the players it's about managing the occasion and bringing the best out of yourself under pressure.
The form book
You normally talk about form going out of the window for derby games and Ipswich will hope that's the case on Sunday as they've lost five out of their last seven games.
Norwich have improved after a dodgy start and they're starting to win games, although not always by big margins. If it goes to form then you'd probably fancy Norwich right now, especially because Ipswich have struggled in this derby lately, with Mick McCarthy yet to win against their rivals in six attempts.
Will McCarthy attack?
The Ipswich fans are hoping he will, but I'm sure with the form they've been in McCarthy will think a draw isn't such a bad result. He's generally quite pragmatic and knows a defeat could see the fans turn on him a little as their good start to the season has tailed off.
I can't believe the grief Mick takes at times as he does an unbelievable job to keep them competitive in the Championship year after year, considering what he has to work with.
Maybe because managers come and go so quickly now people probably think five years is too long and they need a change. But be careful what you wish for because someone else coming into Ipswich might not be able to do what they want. Mick is perfect for their needs.
Their squad is arguably stronger now than it's been in a long time, but the league is more competitive than ever. Maybe this Ipswich team could have pushed for the play-offs last season, but this year it will be very tough for them. They're among the 10 or 12 teams who could have their sights set on the play-offs, but 12 doesn't go into six and for me they're probably not among the favourites to break in.
However, on any given day they can beat any side in this league and Ipswich fans will want to see a bit of positivity and for them to go and try and win this game.
Farke's philosophy
I'll admit that I hadn't heard an awful lot about him when he arrived. The comparisons with David Wagner are inevitable but it's a very different job for Daniel Farke at Norwich.
Huddersfield were more of a blank slate for Wagner to work with, though, and he had the chance to come in and get used to the Championship for half a season before their promotion campaign, so it might be more difficult for Farke to change their philosophy right away.
In the first few weeks of the season it looked like it would be touch and go. They're winning games now but still not scoring an awful lot of goals, although they should start to flow the more they work with him.
He'll need to tweak the squad a bit more in January but promotion, at least automatically, looks like it will be beyond them this season. He seems to be going about things in the right way but he'll require more time.
Dangermen
Joe Garner's availability for Ipswich could be a big deciding factor on the way this game goes. For once the Ipswich fans feel they've actually got better goal threats than Norwich and players that can hurt them.
Even in the midst of their poor recent run they managed to put five past Sunderland, which shows what can happen on a day when it all goes right for them. Even without Garner they've still got Martyn Waghorn and David McGoldrick who can score goals.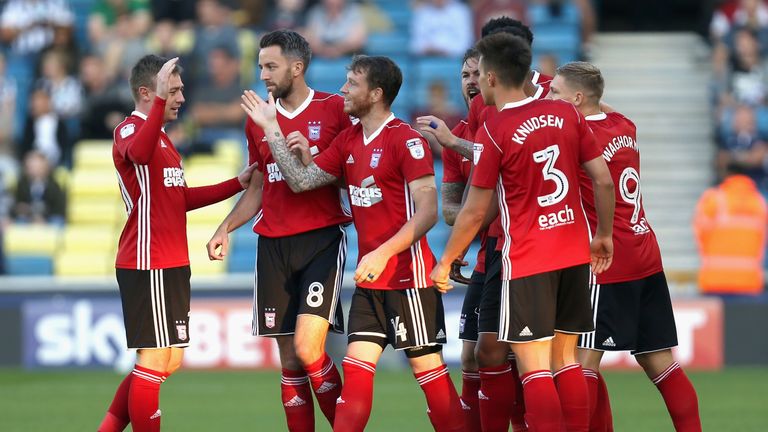 Cameron Jerome doesn't net a lot of goals but he does lead the line in a way that's vital for Norwich, and he'll have a big battle on his hands against Ipswich's defenders, especially their captain Luke Chambers.
Nelson Oliveira's comments that he felt Norwich had better players were very interesting. It's a bold statement to make before a game of this stature, you want to be a bullish but you've got to be careful and you wonder whether those comments will galvanise Ipswich. But he's been excellent as an impact sub this season and you'd expect him to have a key role to play off the bench again.
Then there is young James Maddison, he has done remarkably well but this will be a big atmosphere for him to play in. If he can thrive on it then he could really announce himself.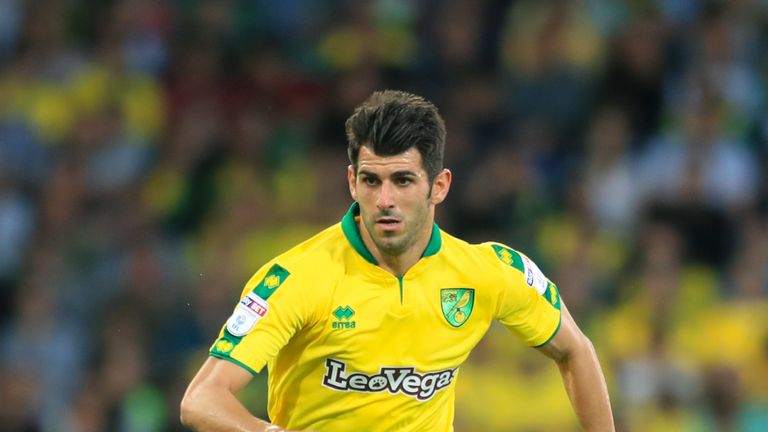 Prediction
Ipswich can be unpredictable, but the way they've beaten some teams this season suggests they're more than capable of turning up and putting three or four past Norwich.
Norwich are more of a collective and everything will have to be working for them. If they win it will be by a narrow margin. They don't generally blow teams away but they could take control of the game and make it very hard for Ipswich.
But if Ipswich hit the ground running they could score early they could go on and get a few. I'll be bold and go for a 3-1 win for McCarthy's team.
Don't miss the Sky Bet Championship clash between Ipswich and Norwich on Sunday, live on Sky Sports Football from 11.30am