Wolves are guaranteed at least top six, says Andy Hinchcliffe
Last Updated: 20/10/17 10:17am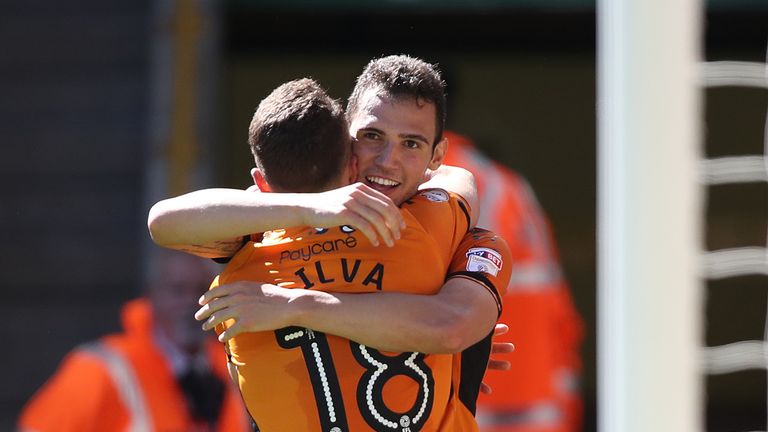 Wolves are looking formidable and it's impossible to see them finishing outside the top six at the very least this season, says Andy Hinchcliffe. 
Nuno's side sit top of the Sky Bet Championship after their impressive win over Aston Villa last weekend, and look to be one of the strongest teams in the league.
Speaking on EFL Matters on Thursday, Hinchcliffe said: "You don't really see a weakness in their game.
"They play three at the back and they're solid defensively, they've got wing-backs who fly forward and get crosses in, Ruben Neves has been superb in central midfield and going forward there's a dynamism about them.
"They keep the ball well and possession well but they play with a purpose. They don't just keep it for the sake of it. There's no real aspect of their play you'd worry about so they're guaranteed to finish in the top six."
Hinchcliffe and presenter David Prutton were joined by Wycombe boss Gareth Ainsworth, who was impressed with the balance Wolves have between defence and attack. He believes their solid, predominantly-British defence is a key reason behind their early success this season.
"They've got a solid base to allow these Portuguese and Brazilian players that Nuno brought in to do their flair stuff, and it's a real important thing to have," said Ainsworth. "You look at their predominantly British [defence] that seem to be secure in allowing all this flair play."
While Ainsworth also believes that the money dripping down to the Championship is helping to close the gap between the second tier and the Premier League.
"It's refreshing. The Championship is becoming more like a sub-Premier League with the talent in there," he said. "Five years ago it was quite a bit off but now the money there is attracting these players. It's bridging the gap closer to the Premier League."