Andy Hinchcliffe's key Sky Bet Championship play-off final questions
Last Updated: 25/05/18 10:57pm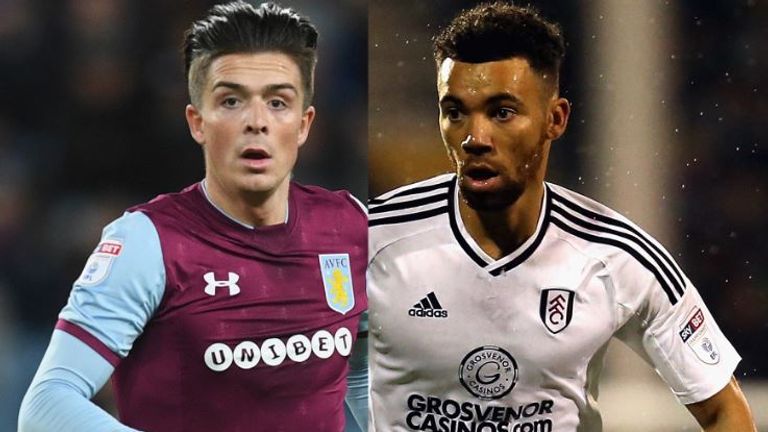 Andy Hinchcliffe takes a look at the key questions ahead of the Sky Bet Championship play-off final between Fulham and Aston Villa.
Who needs promotion more?
It seems easy to say but the price of failure is huge for both teams. You can only imagine what will happen to each squad if they don't get up this season as both could lose a lot of key talent.
For Fulham, the likes of Tom Cairney, Ryan Sessegnon and Ryan Fredericks could all go while Aleksandar Mitrovic and Matt Targett have only been on loan, and that's half a team right there. The same is true for Aston Villa with their loan players. Their squad is also getting older and you have to wonder if John Terry will stay for another season in the Championship.
Then there are the managers. Slavisa Jokanovic will be in demand this summer and Steve Bruce isn't guaranteed to stay on. The pressure on this game is enormous anyway but there's so much at stake.
Each year this league gets more competitive and you want to take your chance when you can because otherwise you don't know how long you will end up getting trapped in the Championship for. Both sides will find it so tough to replicate their form again next season.
What are the main differences between the managers?
Both have achieved success this season but in very different ways. Jokanovic has got a team promoted before and we all know about Bruce and his record. You'd say Bruce has the edge in terms of Wembley experience and that's what it's all about at this stage. You may as well forget what has happened all season because it's all about now.
Villa nullified Middlesbrough brilliantly in the semi-finals. It was only 1-0 over two legs but it could have been more and they didn't have to over-extend themselves. They got everything spot on and you feel they'll try and do the same again.
Fulham, meanwhile, remind me a lot of Manchester City. They dominate the ball and their team has superb structure, everything they do is into feet and connected. Everyone knows their jobs and what their team-mates are looking to do, and it's Villa's job to stop that. You're not going to out-football Fulham and they won't even try.
What are the key battlegrounds?
Both sides are strong throughout but I think this game could be decided in the wide areas. Fulham's full-backs like to push very high and Villa will try and get Albert Adomah and Robert Snodgrass in behind to exploit those spaces and get crosses into the box.
Fulham can be vulnerable in that respect, as shown by Derby's goal in the first semi-final, and Villa have put more crosses into the box than any other Championship team this season.
Villa won't want to push those two players too far forward, however, as they'll need to stop the runs of Fulham's full-backs. Fredericks, in particular, is unbelievable in the amount of ground he covers with his overlapping runs. He's got a huge amount of assists as well.
Who is each side's key player?
Jack Grealish has emerged as Aston Villa's key man. He looks fitter, stronger and physically bigger than before. He can ride challenges and Bruce has got him working hard defensively for the team as well. His transitions will be vital too. He can carry the ball up the pitch and help Villa counter quickly with his ability to go past people.
For Fulham it has to be Mitrovic. His goals have been vital but his all-round play has been superb as well. He appreciates the movement around him and even if he doesn't score you can be sure he'll play a key role in all of Fulham's attacking play.
Who is going to win?
There's a genuine case for both teams to win it. Both teams will have their game plan and it will likely come down to who deploys theirs better on the day.
If Villa get the first goal then Fulham will find it extremely tough to break them down whereas, if Fulham get it, then it will force the opposition to open up and come out to play.
I've got a feeling both teams will play well and I think there will be goals in normal time. If it's won in 90 minutes then I'd say Villa will edge it, any further than that and it's just a lottery. It's potentially the best Championship final we've had in a long, long time and for me there's no obvious favourite.
Don't miss the Sky Bet Championship play-off final between Fulham and Aston Villa on Saturday, live on Sky Sports Football and Main Event from 4pm