Timo Werner has said that he would favour a move to England to play in the Premier League if and when he decided to leave RB Leipzig.
The 21-year-old Germany striker has long been linked by newspapers across Europe with big-money moves to clubs including Barcelona, Real Madrid and Liverpool.
Now, Werner himself has shed light on the issue, confirming that he would be keen to play in England.
When asked if a move to the Premier League would interest him, he said: "Yes, for sure.
"I would say the Italian or the French league is not my thing. I don't see me there right now.
"I would feel good to play in one of the other great leagues, not only because of the football, but the cities as well.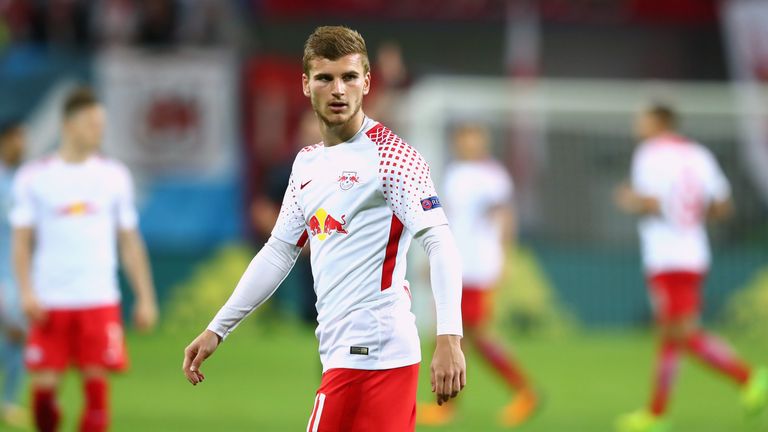 "Of course, you want to win titles and trophies. I do not know if that will happen with RB Leipzig. We definitely work hard on that and I think, this season, the chances are good in the cup and the league.
"But that means a lot of hard work and if we can reach that with Leipzig it would be great. If it happens at some time with another club, that's ok for me, too."
Werner scored 21 goals for RB Leipzig in their debut Bundesliga campaign last season, in which they finished as runners-up. His form led to him breaking into the Germany side, and he was part of the team that won the Confederations Cup in the summer.
While he admitted his interest in the Premier League, Werner may favour one club over all of the others.
He said: "As a small boy, you always dream of the huge clubs. In earlier days, it was Manchester United.
"Under Sir Alex Ferguson, they always had great players, they always won. As a small boy, you always prefer the teams which are winning.
"That's something you can easily forget, especially when everything is going well. You see how you develop, that you play in the German national team - the number one, the world champion.
"Then you start to dream of perhaps playing somewhere else sometime."