Roy Hodgson admitted Premier League survival is the priority for Crystal Palace after they reached the FA Cup quarter-finals with a 2-0 victory over Doncaster Rovers.
Jeffrey Schlupp and Max Meyer scored in the first half as Palace produced an assured display to beat the League One side at the Keepmoat Stadium on Sunday.
Only two top-six Premier League sides will be in the draw for the last eight, but Palace are also just three points above the relegation zone and Hodgson said that is the main focus.
"We are happy to be in the draw and we would like to do well in the cup, but we would like even more to stay in the Premier League," said the Palace boss. "That's always the priority, as seen by today when we were able to rest one or two players.
"Sooner or later [in the cup] you will meet Manchester City or either Manchester United or Chelsea, so it's a question of when that happens, because then you will have a really tough tie. The important thing is to take each game as it comes."
Palace scored early through Schlupp and added a second on the stroke of half-time to take control of the game.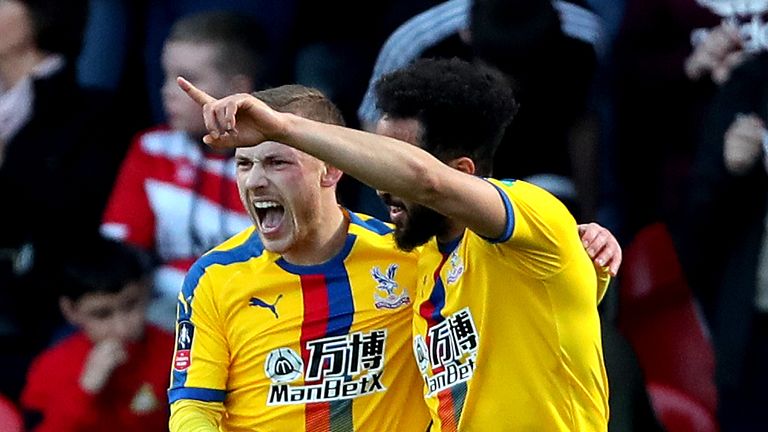 "The second came at a very good moment just before half-time," said Hodgson. "We would have been happy to go in at 1-0 let alone 2-0 up. It gave us that cushion and in the second half, we were able to make changes that shored us up a bit better.
"It was a very tough game. We had prepared for that. We knew Doncaster Rovers were a good football team and we had seen enough from our research to know that.
"Luckily I was able to really imprint that in the minds of our players and there was never going to be any complacency on our part.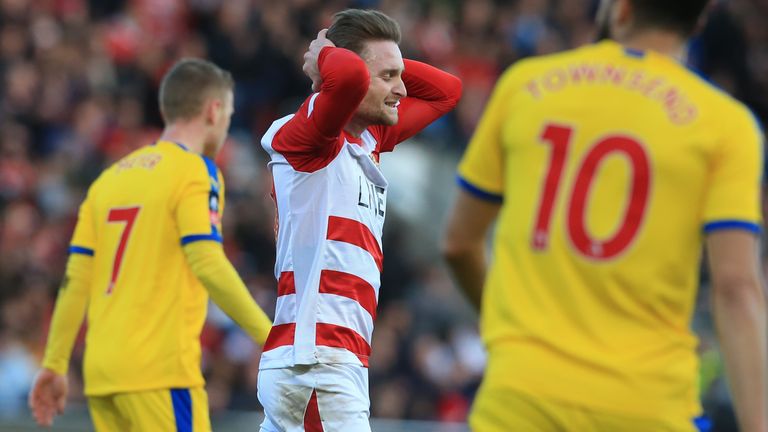 "In fact, Doncaster were every bit as good as I thought they might be, perhaps even slightly better.
"The pitch was a bit of a factor which evened things out and Doncaster probably dealt with how firm and bumpy it was better than we did.
"I thought both teams tried to play good football. In the end, we are delighted to come through on the right side and go into the quarter-finals."
Rovers boss Grant McCann felt his side could take plenty of confidence from their performance against Premier League opposition.
"On that showing, I was pleased with my group and the boys can go home, hold their heads high and look forward to the next game in the league at Scunthorpe," he said.
"We played the way we've always played this season. I said in the week when we get opportunities, we need to take them. It just didn't fall for us.
"I thought there was some really good individual performances. I felt as if the way we passed the ball was really crisp, our movement was good but we just needed to take one of the chances."