Real Madrid trophy wins are usually marked by masses of fans flocking to the Cibeles fountain at the heart of the Spanish capital, where they are joined by the team on an open-top bus before heading into the Santiago Bernabeu stadium to continue the party long into the night.
But La Liga title celebrations are set to be very different this time around.
Real are set to wrap up their first domestic title since 2017 and need just two points from their remaining two league fixtures.
They enter the penultimate game of the season against Villarreal on Thursday with a four-point lead over current champions and eternal rivals Barcelona, who face Osasuna at the Camp Nou at the same time.
Real head coach Zinedine Zidane has avoided discussing toasting the title until it was mathematically sealed, stressing the tough challenge that Villarreal pose, but said he hoped his side's winning run could offer people relief.
"Football is a way to forget and escape from day-to-day life and we are thinking about our fans who cannot come to see the games," he said. "We know they are looking to us and they can be proud of what this squad is doing.
"It will be one of our most difficult matches. It's a very tough rival, a very good team."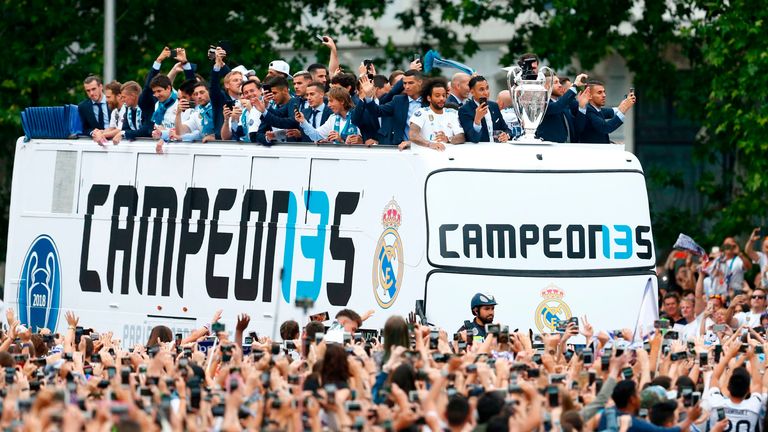 Real's imminent La Liga title triumph will feel very different due to altered landscape of the post-coronavirus pandemic world, with mass gathering still outlawed in Spain.
No fans will be present at the tiny Alfredo Di Stefano stadium, located in the club's training complex, where they have been playing home matches in order to accelerate renovation work to the Bernabeu.
The traditional party at Plaza de Cibeles has also been called off, with Real Madrid releasing a statement urging fans not to gather in the city centre.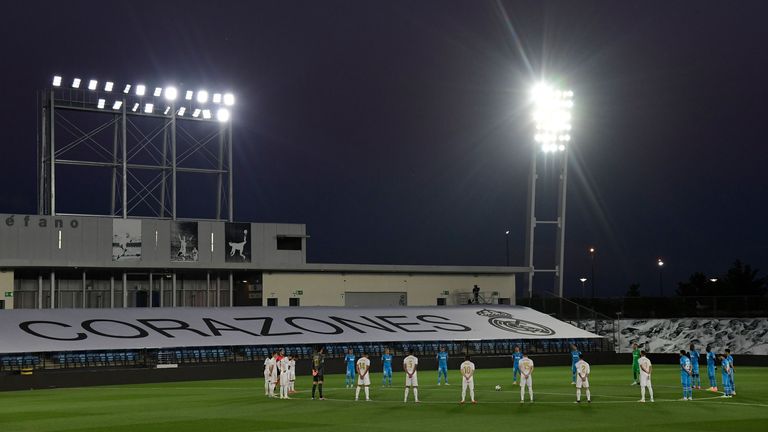 "Real Madrid calls on its club members and supporters not to gather in Cibeles in the event that the team secures the La Liga title," the statement read.
"With just two matchdays of the La Liga season to be played, both our team and FC Barcelona have a chance of being crowned champions.
"In the event that Real Madrid are crowned champions, our players will not visit the usual points of celebration, in particular, the Plaza de Cibeles.
"We therefore also ask our club members and supporters that, in the event that we secure the title, they do not gather in these places."
The local government, meanwhile, are deploying more than 200 national police officers to prevent crowds assembling, with Madrid mayor Jose Luis Martinez-Almeida also stressing the importance that people stay away.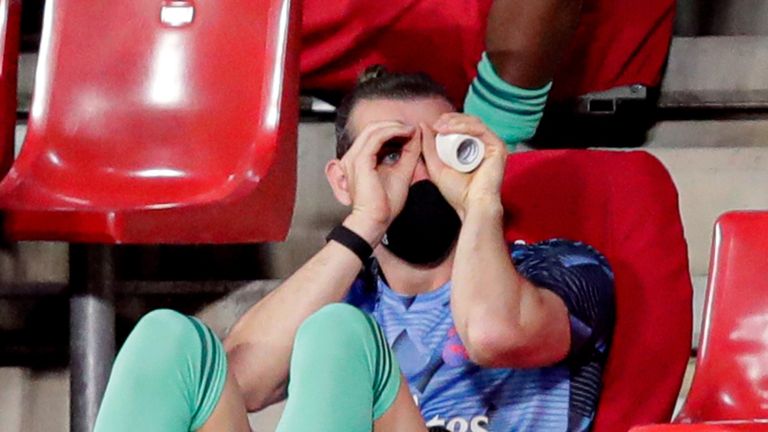 Zinedine Zidane batted away questions regarding the future of Gareth Bale at Real Madrid and his behaviour in the stands, insisting his squad is united.
Bale has been an unused substitute in the past five games and has raised eyebrows with his recent behaviour in the stands, having been pictured pretending to be asleep in one match and looking through imaginary binoculars at another.
When asked for his opinion on Bale's behaviour, Zidane accused the press of attempting to create a divide between him and the Wales forward.
"My God, what a question, man! We think about tomorrow's game, and Gareth the same. He is one of us. You try to put things between us but you won't be able to," Zidane said.
"Every day you ask the same. You can, you have the right to ask, but everyone here is united. We all think the same way, Gareth, James (Rodriguez), everyone here. We all want the same thing."
Setien: Don't blame me - credit Real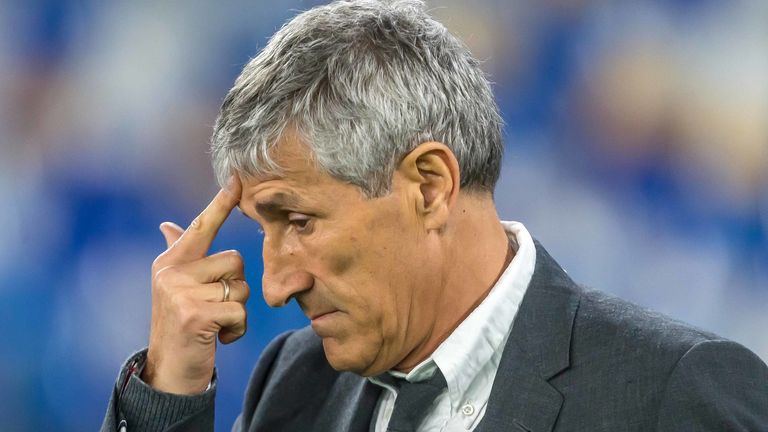 Barcelona surrendered ground after the restart with draws against Sevilla, Celta Vigo and Atletico Madrid but boss Quique Setien has defended his side's performances and believes Real deserve credit.
"I'll assume my part of the responsibility if we don't win (the title) but not completely," he said at a pre-match press conference.
"I think finding a culprit is usually done in the figure of the coach. I do not feel I have done so badly for having drawn three games. I would give Real Madrid more credit for having won everything so far."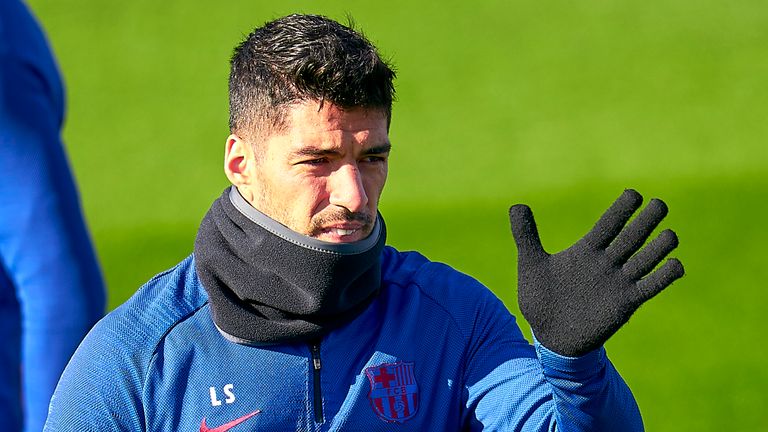 Forward Luis Suarez said: "We knew our fate was in our own hands, so there can be no excuses".
"We must win our last two Liga games for the sake of pride and prestige and then switch our focus to the Champions League".
How to follow
You can follow coverage of Real Madrid vs Villarreal with our dedicated live match blog on the Sky Sports website and Sky Sports app from 7pm on Thursday; kick-off 8pm.