Terry Gibson thinks Javier Mascherano is crucial to Barcelona's chances of defending the La Liga title after praising his performance in his side's 2-1 win at Sevilla.
Luis Enrique's side moved to within two points of La Liga leaders Real Madrid after coming from behind to seal all three points at the Ramon Sanchez Pizjuan Stadium.
Lionel Messi scored Barca's first and created the second for Luis Suarez after Vitolo handed Sevilla a deserved lead.
And while Gibson was full of praise for Messi's performance, he also hailed Mascherano's importance to Luis Enrique's side, describing him as the new Carles Puyol.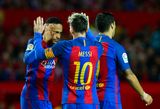 "It was Mascherano and Messi against Sevilla," Gibson told the La Liga Weekly Podcast. "Mascherano made some fantastic tackles.
"Somehow you've got to try and keep Mascherano in the team because of the spirit. He is the heart and soul. He is the new Puyol.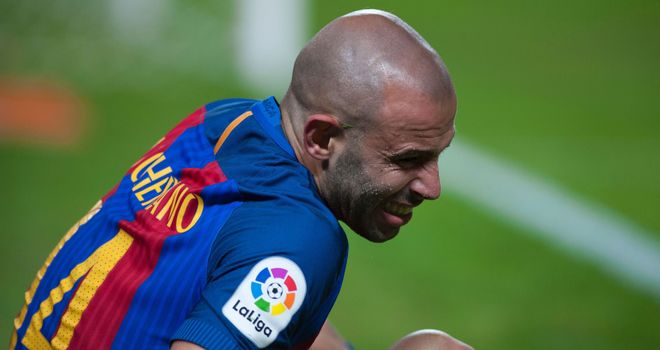 "He drives them on, throws himself into challenges where he might get hurt, he blocks shots, he blocks crosses and he makes last-ditch tackles.
"So somehow you have to keep him in the team to keep that spirit in the team in big games. I think he's a really important player."
Samuel Umtiti partnered Mascherano at the heart of Barcelona's defence against Sevilla in the absence of the injured Gerard Pique.
And while Gibson thinks Umtiti could be a better partner in central defence for Pique in the long-term, he thinks there's still a place for Mascherano, especially with concerns surrounding Sergio Busquets' form.
"Umtiti appears to be a better central defensive partner for Pique, particularly long-term," Gibson added.
"Mascherano could [play in midfield] but at the moment they've got a lack of defenders. That's the reason why he has to play at the back.
"The Busquets scenario is quite interesting because of this change in formation from Barcelona. Against Sevilla they played a 4-4-2 in the first-half. It was Suarez up front with Messi central and dropping deep, very deep.
"Neymar was on the left and instead of there being a tight-knit three in midfield it was Denis Suarez next to Busquets and Rakitic was asked to play out on the right.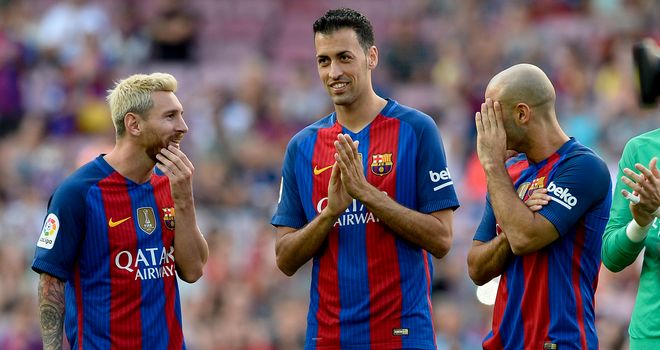 "It didn't get the best out of Rakitic because that's not a position he's used to playing and it also means Busquets hasn't got those two players in front of him.
"There's too much ground for him to cover. One weakness Busquets has is his mobility; he's not the most dynamic of players.
"For 99 per cent of his career he's got through not having to worry about that because of his football intelligence but when there's a bigger space to cover that's when it can be apparent he's not the quickest of players."
Listen to more La Liga Weekly Podcasts and subscribe via iTunes