Manchester Utd manager Louis van Gaal insists his side can progress, even if Liverpool score
By Jonathon Moar
Last Updated: 17/03/16 11:04am
Manchester United boss Louis van Gaal believes his team can advance to the Europa League quarter-finals - even if Liverpool score at Old Trafford.
United host Jurgen Klopp's side on Thursday, looking to overturn a 2-0 first-leg defeat at Anfield.
Van Gaal insists that all his focus is on scoring goals and keeping the tie alive, but the United boss believes his team can score four times if needed, should Liverpool get on the score sheet.
"We don't want to concede a goal. We are thinking only of making goals," said Van Gaal.
"We have done that against Midtjylland in the last round. We don't want to concede, but if we do, we can score four."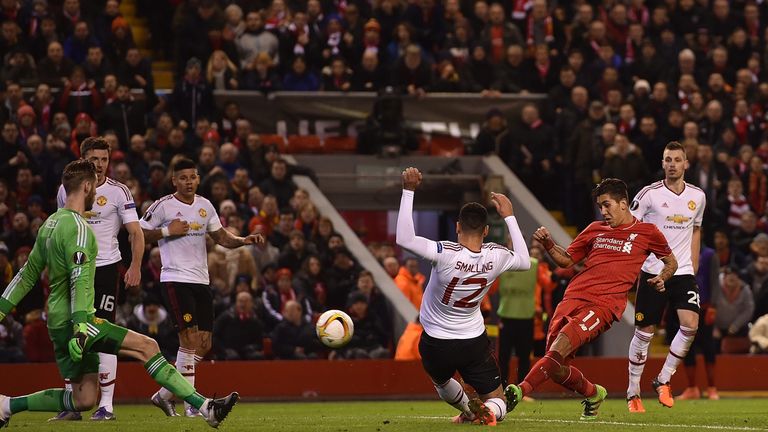 The Dutchman also believes that the Red Devils owe their fans a big performance, and is backing the supporters to help the team on to victory.
"We don't fulfil the expectations and they still support this team and this manager," added Van Gaal.
"We also need this support, because the impact is big. We owe always to the fans a big result, because the fans are paying to see that and we have to deliver.
"But in sport, you can lose and you can win, and that you have to accept. But, tomorrow we only have to think we beat Liverpool."
We don't want to concede, but if we do, we can score four.
Louis van Gaal
A 3-0 win will take United through to the next round, but Van Gaal revealed he is not thinking about the third goal, and is focusing on scoring twice without reply.
"We have to beat them with 2-0, not with 3-0 because we can do that also in extra-time," he added.
"Then we have to beat them to get to the next round. But first, two-zero."
The former Barcelona and Netherlands boss also revealed that midfielder Ashley Young will not yet be able to feature, despite returning to training after two months out with a groin injury. Left-back Cameron Borthwick-Jackson could, however, be involved after coming back after a month on the sidelines.
One player that Van Gaal wouldn't be drawn on is Marouane Fellaini. The Belgian has featured in all five of United's clashes with Liverpool with Van Gaal in charge.
He said: "I cannot say if he plays tomorrow because then I give of course a part of my lineup and I don't want to do that."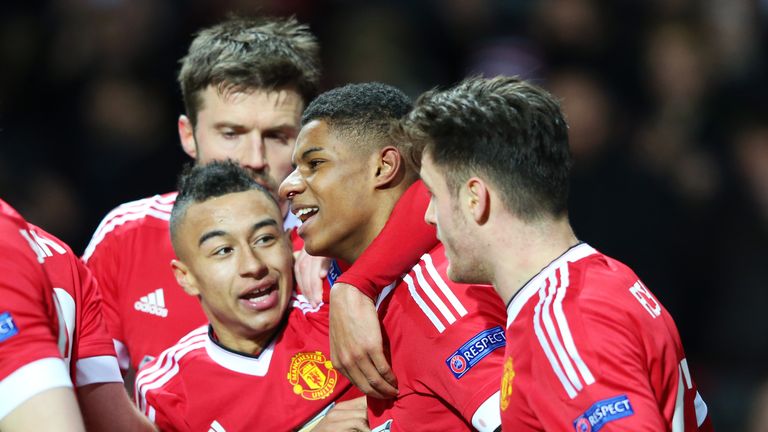 "But Fellaini has his way of playing and he can give us a lot of qualities and he has contributed a lot of games at a very good way and for me it's very important if he can contribute in the game plan that we have created with each other."
Meanwhile, midfielder Ander Herrera believes United are in a good position to win the game, despite the 2-0 deficit.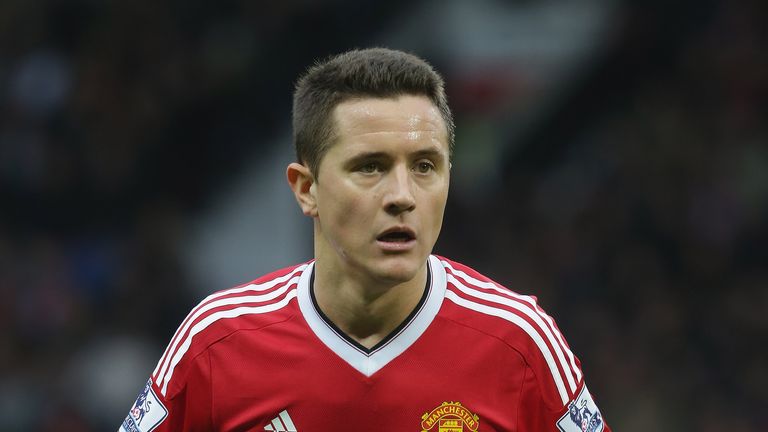 "I think since I'm here in Manchester United, we have played five times against them," added Herrera.
"We have won four times. Two times we played against them at home we won clearly, played better and were the better team. So I think we have very good examples the way we have to play."