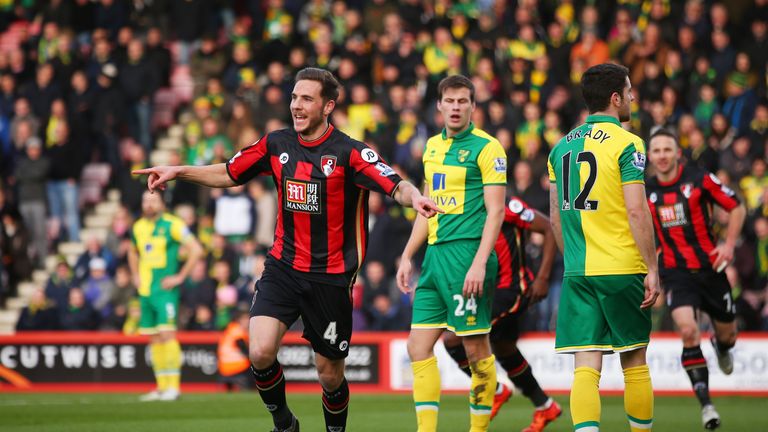 Did your Premier League team live up to expectations at the weekend?
We asked former Liverpool and Manchester United midfielder and Sky Sports Now guest Paul Ince to grade each side based on their 90-minute performance on Saturday or Sunday.
So how did your team fare? Did they get an 'A' or an 'F', or somewhere in between? Read on to see how each top-flight side has been ranked...
Premier League weekend results
Tottenham 4-1 Sunderland
Newcastle 2-1 West Ham
Chelsea 3-3 Everton
Man City 4-0 Crystal Palace
Bournemouth 3-0 Norwich
Southampton 3-0 West Brom
Aston Villa 1-1 Leicester
Liverpool 0-1 Man Utd
Stoke 0-0 Arsenal
Bournemouth - A+
They were fantastic against Norwich. They are flying now and it's great business for Benik Afobe too - he's a very good player. They play the right football and have been fearless since coming into the Premier League, and going against a team they came up with last year and winning convincingly, you have to say that's an A+.
Newcastle - A
A great result for Newcastle at home to West Ham. They are now playing much better football and starting to score more goals, which you expect under a team managed by Steve McClaren. The fans seem to be back onside, and they're going the right way.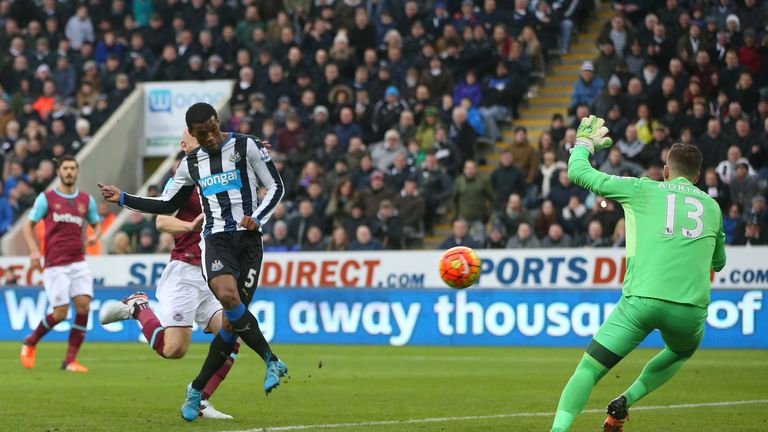 Southampton - A
An impressive performance from the Saints, especially considering West Brom were coming off a good display at Stamford Bridge. The early goal from James Ward-Prowse helped because Southampton have not been playing the way they were last season. The win over Watford was massive because it calmed everybody down, and this was another much-needed win, and a convincing one too.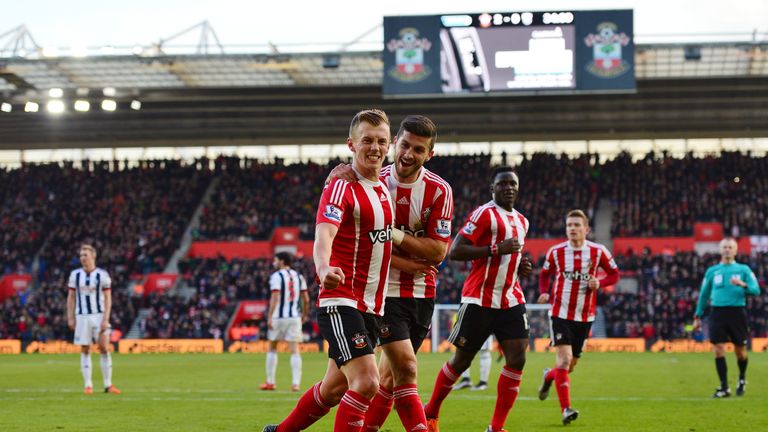 Aston Villa - A
Everybody focuses on the results, but Villa performed well on Saturday. They performed much better than they had been, and you can see signs of improvement and opportunities for them to start picking up wins. It's just a case of whether it's too late, but Villa were up for it against Leicester and the fans were too.
Leicester - A
Claudio Ranieri's side always perform well, and they seem to do it consistently home and away. They'll be disappointed with the result, especially with the Riyad Mahrez missed penalty, but they are still in the mix.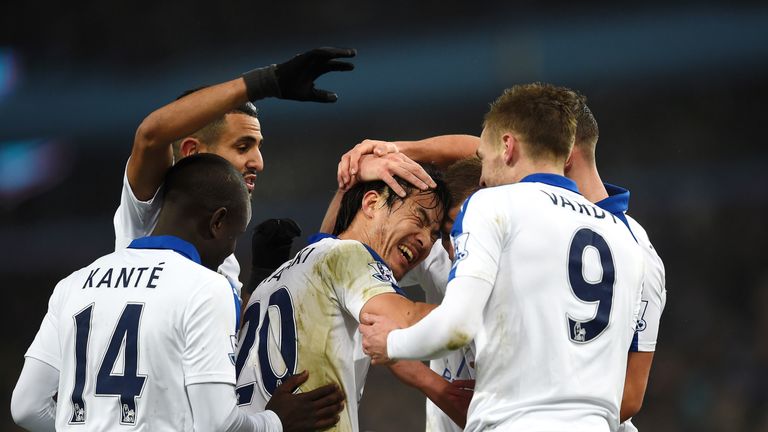 Liverpool - A
They were absolutely fantastic in the first half. The way they pressed Man Utd was superb and they had numerous chances but just couldn't take any of them. Jurgen Klopp clearly has them at it and playing the right way, but the only negative for them regarding the performance was the wasted chances.
Arsenal - A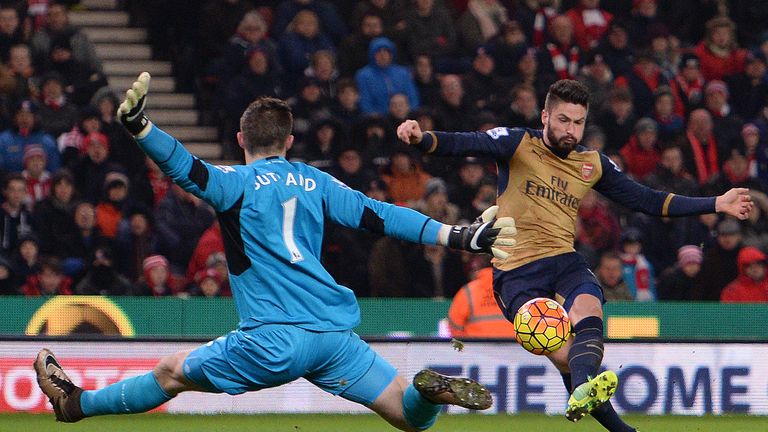 Arsene Wenger might look back at the end of the season and think this was a great point at the Britannia. They've left with nothing on their last few trips, but this year they really dug in and had to throw tackles in, block shots, and that's something you don't always see with Arsenal. It's a very good sign for them.
Stoke - A
I love the way Sparky has his team playing. They have gone from a longer style to their current play, and Sparky has brought in some great players. They are playing a brand of football the manager has always been associated with, and they're good to watch. They excited me against Arsenal, even if they couldn't find the breakthrough. Jack Butland was brilliant again, but Petr Cech made some big saves too.
Manchester City - A-
They were due a performance, and City were fantastic. With everyone talking about Vincent Kompany being out, now you're starting to see Sergio Aguero and David Silva getting back to full fitness. Manuel Pellegrini needs these players if he's going to win trophies. They got a lucky goal first with Wayne Hennessey letting it under his body, but City were outstanding all afternoon.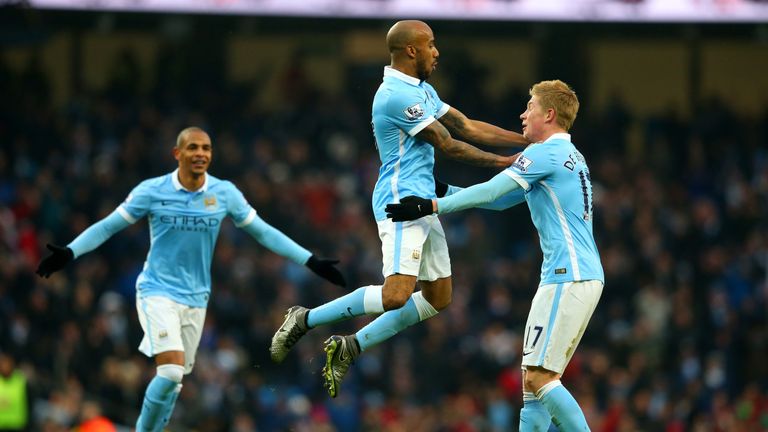 Tottenham - B+
It was a slow start by Spurs, and the fact they're now contenders for the title means there's pressure on them and you saw that. But when you've got the likes of Harry Kane and Christian Eriksen it helps. They played with freedom, Spurs played very well and they're scoring plenty of goals. 
West Ham - B
They're having a brilliant season, I'd give them an A+ so far, but in the game they had chances in the second half to get back into it and didn't. Newcastle did too, and West Ham are always a tough team to play, but the Hammers just couldn't quite overcome a poor opening 15 minutes.
Everton - B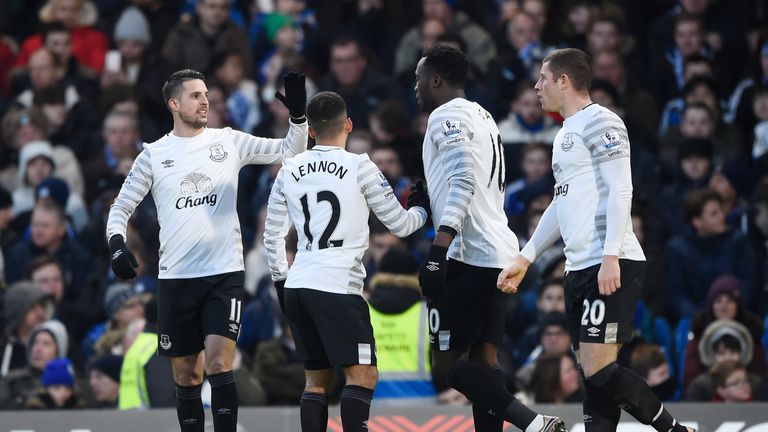 They are lower in the table than I expect them to be, and to go to Stamford Bridge and be 2-0 up, you need to start thinking about seeing out the game. When they then went 3-2 ahead in the 90th minute, you definitely need to see it out. As players you need to manage the game, and that's something that Roberto Martinez will find really disappointing. If you go to Chelsea and score three times, you expect to win.
Manchester United - B
They had one shot on target in the whole game and scored. They got the three points, and some people will say it's a smash and grab, and looking at the overall performance they didn't create enough chances. They are still a major work in progress, and they need to improve in attack. If you just looked at the result, I would say A+, but it's not just about the result, it's the performance and that wasn't an A+.
Chelsea - B-
We've seen a bit of an uplift in the way they play, but they went two goals down and that shouldn't be happening at Stamford Bridge. On that basis, I'll give them a B- because to their credit they did battle back into it twice, even if they were slightly fortunate because John Terry's goal was offside.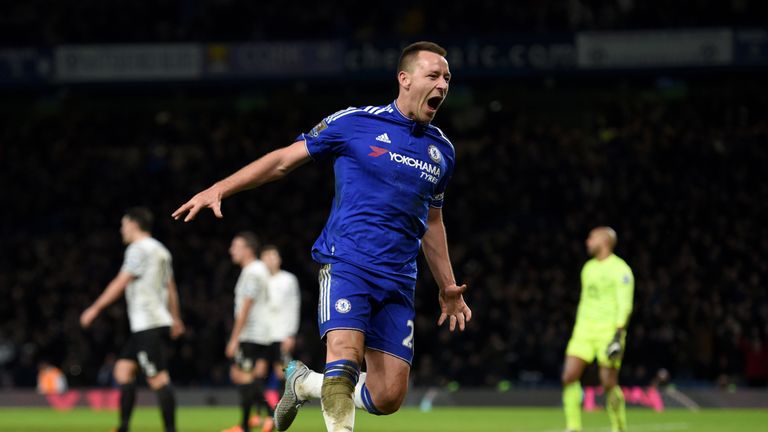 Sunderland - B-
In Sam Allardyce, they've got the right manager. I've seen an improvement in Sunderland since he took charge and the gameplan worked well at Tottenham initially. They got the goal, and they just needed to keep that into the second half. But a lack of concentration allowed the equaliser, and once Spurs got level, it was always going to be difficult. The first half was A+, the second half a C-.
West Brom - C
It's hard because you set your team up not to concede, and then you're one-down after five minutes. That changed the game at Southampton and changed how Tony Pulis was approaching it, and they had to open up.
Norwich - C-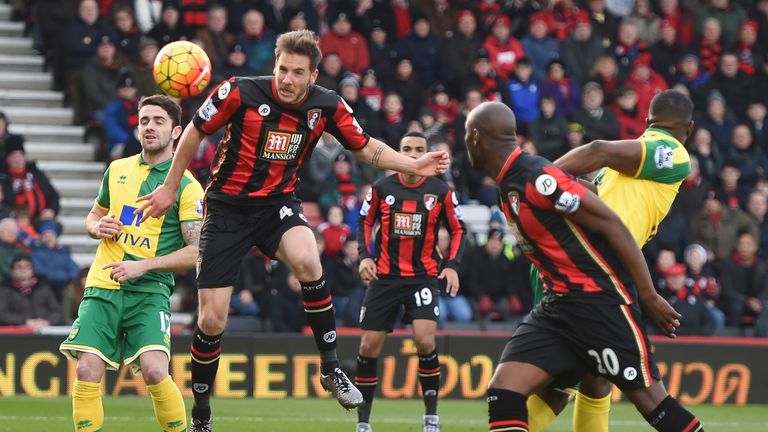 Norwich are inconsistent, and that's what you would expect because the Premier League is a very tough division. But on the day, it's a six-pointer and you know all about Bournemouth from the Championship, and to go there and not compete will disappoint Alex Neil. It was one-way traffic at times.
Crystal Palace - C-
I expected more from Palace. The last two years they've been to the Etihad Stadium, they've done very well. They are missing Yannick Bolasie, and when you to places like City, you can't afford to give silly goals away, and that's what they did. If it was a Pulis team, it might have been 1-0 to City, but the way Alan Pardew is doing it, and he's doing a fantastic job, he went and had a go at them. It's not the be-all and end-all, though. If you go to City and get something, that's great. If not, it's on to the next one.