Thierry Henry previews Super Sunday as Arsenal face Leicester and Man City play Tottenham
Last Updated: 13/02/16 4:04pm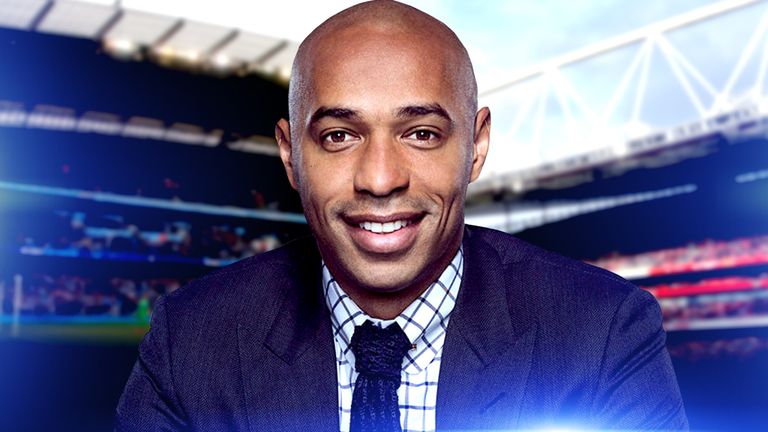 Does Leicester City's style suit their trip to Arsenal? Will Tottenham be able to stop Sergio Aguero at the Etihad?
A Super Sunday triple-header kicks off with the visit of league leaders Leicester to the Emirates, with Tottenham travelling to Manchester City after Liverpool head to Aston Villa.
The weekend could prove pivotal as the title race enters the home stretch and ahead of the action, Sky Sports' Thierry Henry gives his thoughts on where the tussles between the four title rivals could be won and lost...
Arsenal v Leicester City
This is no disrespect to Leicester because they deserve to be where they are, but a friend of mine recently asked me what I thought the score will be at the Emirates and I had to think about it. That already says a lot. Last year, you don't think about the result because Arsenal should win. But now it is the total opposite.
Everything about the game suits the visitors - the way they play, their approach to the game, their counter-attacking style. But Arsenal are the only team so far that's managed to batter Leicester.
They played them at the right time then, it was back when Leicester were winning 3-2, coming back to draw 3-3, when they were conceding a lot of goals. They were too open for my liking because they were always trying to outscore opponents.
When you look at the way they defend now, they are not conceding as many, and they will sit at the Emirates and play their usual counter attack.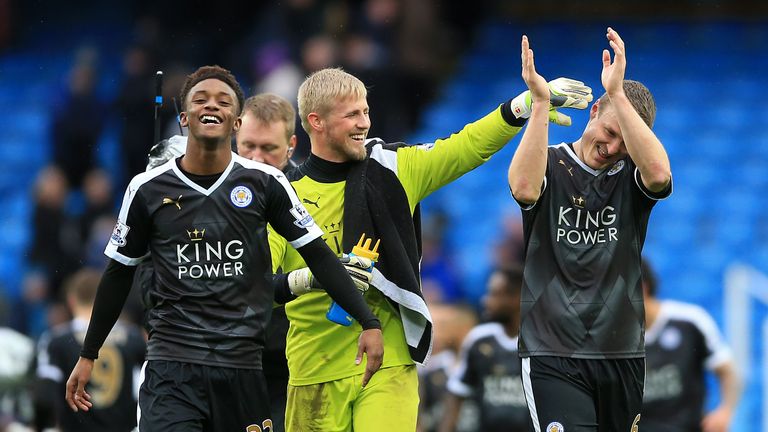 I believe Leicester can win the league, but they were the ones to believe it first. Claudio Ranieri has done an amazing job instilling belief, and they can see the light at the end of the tunnel because they are not far away. It is always difficult to finish it off, but I think they can.
For Arsenal, if they win at the weekend, they are just getting three points, it's as simple as that. The interesting thing will be how they respond after that, can they go on a run? Can they play well away from home?
They have difficult games to come on their travels - they have to go to Old Trafford, to White Hart Lane, to Everton, West Ham and Sunderland, and the last one is against Man City. They must win on Sunday because it's vital they don't lose more points on Leicester, but can they go on a run? That's another story.
I don't know why there is no consistency in that team, maybe it's because you have guys that haven't won a championship yet. The first one is always the trigger, and you build on the confidence it gives you. Petr Cech has won it, and Mesut Ozil did at Real Madrid, but you don't have a team that's won it. They still have points on the table to catch Leicester with 13 games to go, but right now, in terms of consistency, it's not good enough.
I think Arsene is struggling with the right-hand side of midfield because nobody has made an impact there. I think Joel Campbell has done extremely well, but by now you would have expected Theo Walcott to become a starter after 10 years. Then the problem would have been solved. 
Is Alex Oxlade-Chamberlain doing enough? I don't think so. He is a talent, and plays for Arsenal and England for a reason, but he is yet to put a stamp on his position. I think that's why the boss has played Aaron Ramsey on the right. When Santi Cazorla and Francis Coquelin come back, he might go back to Ramsey.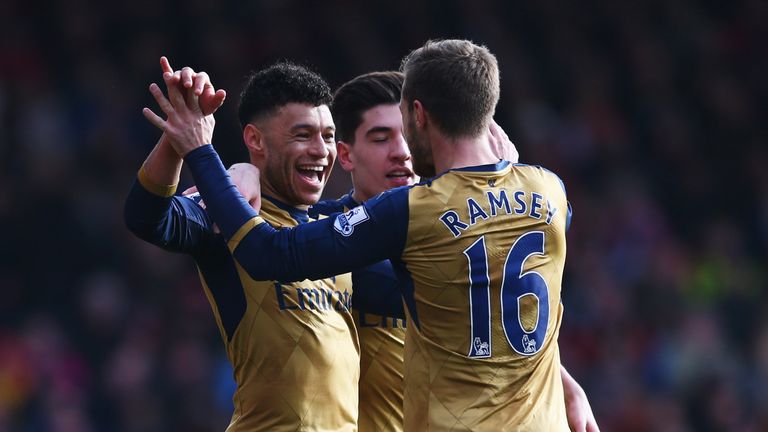 Arsenal did the job against Bournemouth but I didn't think they were brilliant, and the way they started against Chelsea and Southampton was not what a title-winning team would do. If you want to be a champion, you need that fear factor when teams come to your ground.
I see that when Leicester play, opponents are scared of them. Most of the time they play the same eleven and that helps to carry momentum and build understanding at the back. On the other side, the teams trying to catch them are rotating. I'm not a big fan of that, and Leicester are showing you can still do well.
They've been under pressure for a long time, they had a run of games against Man City, Everton and Chelsea, and they showed they can deal with it.
You look and most of their guys are players that were kicked out of other clubs. I don't know if a lot of teams wanted Robert Huth when he was available, we all know the story of Jamie Vardy, and not a lot of people fancied Riyad Mahrez. I think it's payback time for them.
They are top of the league because they are the only side that plays as a team at the moment. You can have money and great players, but if you don't play as a team and show consistency, then the likes of Leicester will perform.
They are up there for a reason, and at the moment they are the best team.
Man City v Tottenham
We've said it since the beginning of the season, but Vincent Kompany is so important to Man City's squad. I don't remember a team missing one player suffering like they have. He's everything for them.
We talk about him not being there and the team not performing, but surely one or two guys can take his position and be counted upon. He is the captain, but someone needs to step in.
Every time they've lost to a top team, they've lost well. You can argue they battled back against Arsenal at the Emirates, but they lost badly so it's not a fluke. Something is not working, and that is not the Man City that we know.
Sergio Aguero is difficult to stop, especially at home. He's been struggling away from the Etihad this season, but they missed him when he was injured, and he took a bit of time to come back. When's he's fit, he can score against any team but if Spurs can stop the source to Aguero, then half the job is done because David Silva is struggling a bit.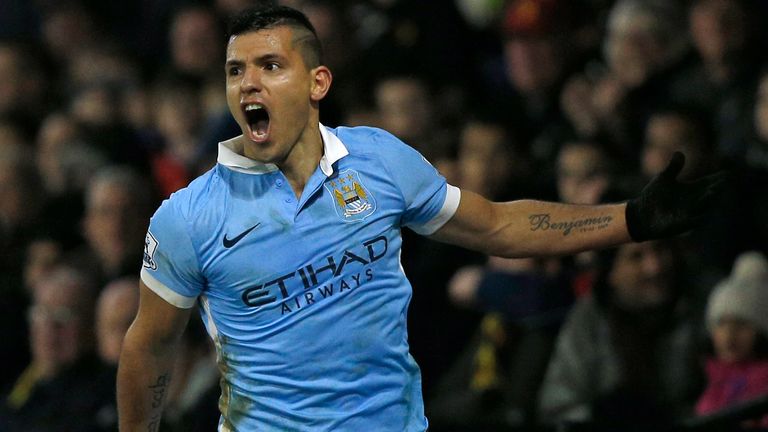 Tottenham are doing so well, and they are a good side. I never thought in my life I'd be saying this, but they can win the league and deserve a lot of credit.
What was missing at White Hart Lane was stability and consistency, and for once Daniel Levy showed a bit of patience with his manager. Mauricio Pochettino is the right guy.
They have a lot of young players, and they are not just playing cameo roles, they are a factor in the team. They have a great goalscorer and Christian Eriksen can provide, Moussa Dembele can hold and play, and Dele Alli is a great player too. On top, they have a good goalkeeper, which is very important.
Pochettino is a good coach and has the club believing they can win the league. And yes, I think they can win the league.
It's going to be an amazing Sunday.