Liverpool defender Trent Alexander-Arnold will make his England debut against Costa Rica on Thursday.
England manager Gareth Southgate has confirmed the 19-year-old full-back will get an opportunity to play in the friendly at Elland Road.
It will be England's final warm-up match before they head to the World Cup, where they are in Group G along with Belgium, Tunisia and Panama.
Southgate has also said Jack Butland will start in goal against Costa Rica, with Jordan Pickford having started the previously friendly against Nigeria.
"We will make a lot of changes," said Southgate. "At some point Trent Alexander-Arnold will get a debut. I have no qualms (about starting him first World Cup game). That is why he is here.
"I have not a player in the squad I wouldn't think twice about putting into the opening game.
"He is here on merit, his quality has been top and he's settled in with the group really well. It is a huge moment for him of course but well deserved."
Southgate also said there are "definitely places up for grabs" for England's opener against Tunisia on June 18.
"There are a couple of places that always as a manager you are looking at who your better players are but then form and physical conditional means it always evolves, a football team is a moving, living beast.
"Everyone has to stay on their toes all the time, there is no room for complacency in training or slipping of standards.
"I am not sitting two weeks before a game and saying 'That's it, you're comfortable as you're in'."
Harry Maguire, Danny Rose and Jamie Vardy could all start for England along with Alexander-Arnold's Liverpool team-mate Jordan Henderson.
Costa Rica are in Group E at the World Cup with Brazil, Switzerland and Serbia.
Former Fulham midfielder Bryan Ruiz, currently at Sporting Lisbon, is a doubt after missing Sunday's 3-0 win against Northern Ireland in San Jose.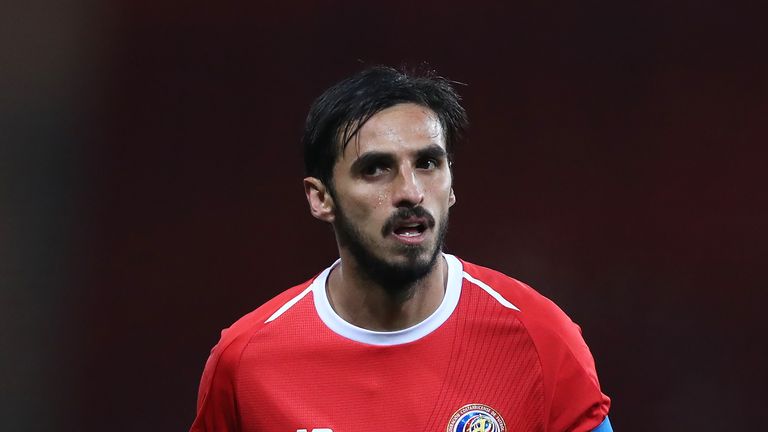 Manager Oscar Ramirez expects Ruiz, fellow midfielder Christian Bolanos and forward Marco Urena to all prove their fitness in time for their opening World Cup game against Serbia on June 17.
"Since Brazil we're a different side now, we've got different strengths," Ramirez added. "But I know we've got a squad which is very excited to build on the achievements we had in 2014.
"In Brazil, not only did we get to the knockout stage, we won the group and we were excited to see what we were capable of. "It has given us a very good reference point of where we are in world football and what we can achieve.
"It's going to be a very difficult group, possibly more so than the one we faced in Brazil, but the dream is still there.
"The dream is still to chase and we hope to go forward and give a good account of ourselves and hopefully have the same happiness that we had in 2014."