Notts County defender Matt Tootle reveals struggle with gambling
By Sky Sports News
Last Updated: 05/09/18 11:51pm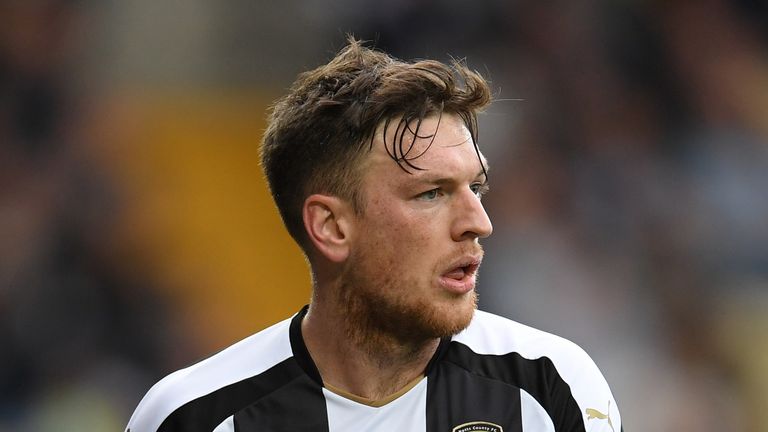 Notts County defender Matt Tootle has publicly disclosed his struggles with gambling, saying it is "rife" in football.
The 27-year-old has previously discussed his mental health struggles and on Wednesday he wrote about his problems with betting.
Tootle wrote on Twitter: "I think the best thing I have ever done is be open and honest about my mental health, as it's drove (sic) me to feel prouder than ever about how I came through the darkest days and be able to help others, which is why I feel I need to be open and honest for the first time about another problem that has been part of my life since I was 16 years old.
"I've been a compulsive gambler for as long as I remember and it has brought to me some of my worst memories. Many times I have tried to quit and been unsuccessful and almost lost love (sic) ones closest to me who tried to help.
"It's an illness and until you decide you actually want to help yourself you will never get over it.
"I'm now one month clean from betting. And I'm proud of it. On top of my mental health I understand I'm a complicated character but one thing I'm sure of is my strength deep within which makes me never give up in any walk of life.
"This problem is rife in football and something needs to be done about it and I'm hoping to also help with that now."
County said on Wednesday evening that they have been helping Tootle with this issue.
"Notts County have issued a statement following a social media post published by first-team player Matt Tootle," the club said.
"The full-back today tweeted about a long-term gambling addiction, for which he has been receiving counselling both within the club and externally.
"Notts take the welfare of all players extremely seriously and will continue to provide Matt with as much support as possible.
"The club are also liaising with the EFL to identify if they can offer any further support."