"Once the European Court of Justice ruled that clubs no longer had to pay transfer fees after the expiration of a player's contract, all hell broke loose. Suddenly it was a free-for-all." - Sir Alex Ferguson, Leading, 2015
Twenty years ago today, relatively unknown Belgian midfielder Jean-Marc Bosman helped changed the face of football.
His successful fight against his then-employers has since facilitated some of the biggest moves in the game, as well as making the Champions League the dominant club tournament it is today.
Here, we look at how the widely-known 'Bosman' ruling came about, and its impact on the modern game.
Who is Jean-Marc Bosman?
In 1990, a 25-year-old Bosman was coming to the end of his contract at Belgian side RFC Liege. His two-year stint had not worked out as he had hoped, and the Belgian midfielder was offered an improved contract by French second division side Dunkirk.
Before the Bosman ruling, a player could not leave at the end of their deal unless that club agreed to let him go on a free, or that club received an agreed fee from a buying club.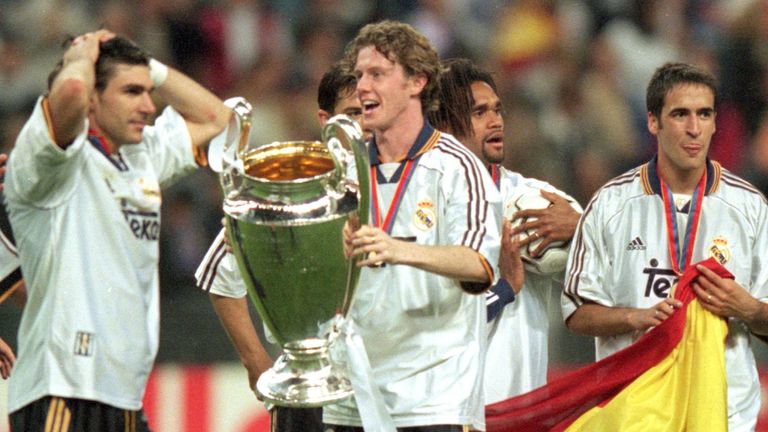 Liege demanded a fee, far out of reach for Dunkirk, and when the deal fell through, Bosman's wages at Liege were cut by around 75 per cent.
The following five years of legal battle, settled on December 15, 1995, would help change the face of modern football.
Bosman's battle
Bosman began his fight alongside lawyers Luc Misson and Jean-Louis Dupont, and brought the case to the European Court of Justice against the Belgian FA, RFC Liege and UEFA, citing the 1957 Treaty of Rome, which guaranteed the freedom of movement for players anywhere in Europe.
In the meantime, Bosman's career on the pitch fizzled out. He was banned by the Belgian federation for not signing Liege's cut-price contract, most other clubs would not touch him and he only had brief spells at Saint Quentin and Saint Denis in France, along with several lower league clubs.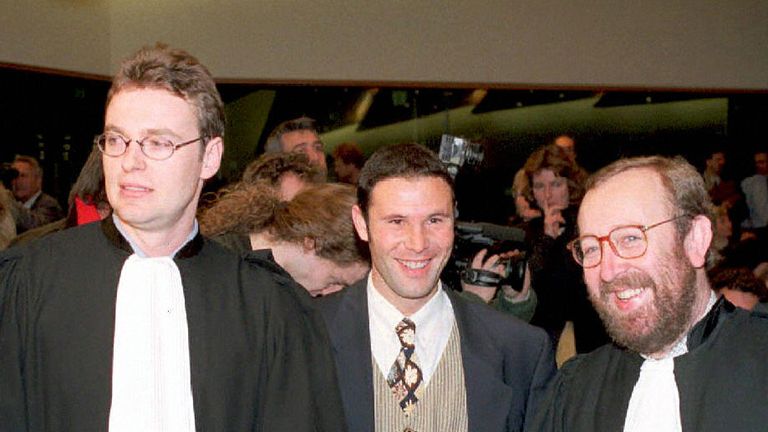 Throughout the legal battle, Bosman, Misson and Dupont were met with inevitable slammed doors, but the result of the ruling in 1995 has reverberated since.
Not even Bosman, who would win only youth caps with Belgium before taking on and beating the authorities, would have imagined the impact of his successful battle.
What came of Bosman's victory?
The ruling allowed a player to leave a club on a free transfer as soon as his contract expired, meaning they had leverage to demand huge signing-on fees and salaries from new clubs to make up for the absent transfer fee.
Players coming to the end of their contract could also ask for more money from their current club, who would fear losing that player on a free if demands were not met.
The power, as Ferguson puts it, was handed to the player, in-turn giving rise to the agent. Many others questioned how positive the Bosman ruling's impact would be in the future.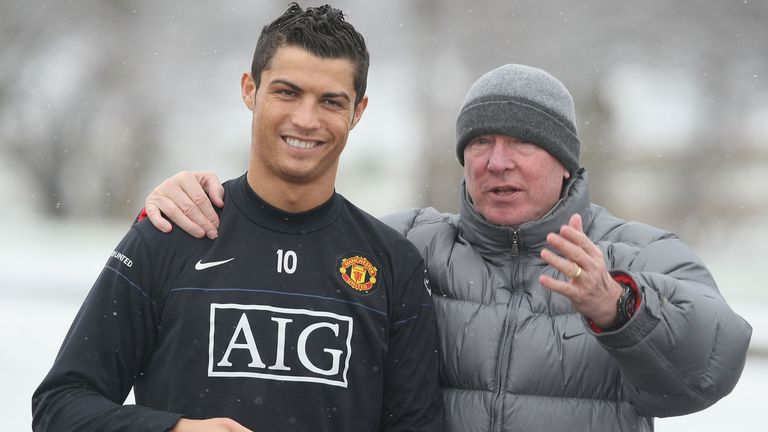 In an interview with The Guardian, Bosman himself said: "Now the 25 or so richest clubs transfer players for astronomical sums and smaller clubs cannot afford to buy at those prices.
"So the 25 pull further and further away from the rest, deepening the gap between big and small. That was not the aim of the Bosman ruling."
Which high-profile players have benefited?
Around the time, the ruling facilitated big moves for Edgar Davids and Patrick Kluivert (Ajax to AC Milan, 1996 and 1997), Brian Laudrup (Rangers to Chelsea, 1998) and Steve McManaman (Liverpool to Real Madrid, 1999) among many others.
But the impact of the ruling on these shores was no more evident than in Sol Campbell's move across north London from Tottenham to rivals Arsenal in 2001, where the defender earned a reported £60,000-a-week, plus bonuses, and a signing-on fee worth around £2m a year.
More recently, Robert Lewandowski (Dortmund to Bayern, 2014), Andrea Pirlo (AC Milan to Juventus, 2011) and Michael Ballack (Bayern to Chelsea, 2006) have all moved on Bosmans, while Brendan Rodgers took Danny Ings and James Milner to Liverpool at the end of their contracts in the summer.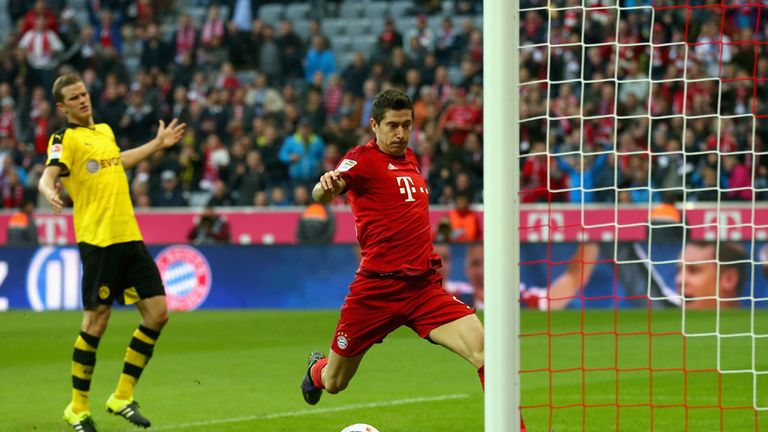 What else came from the ruling?
Pre-Bosman, clubs were under a "three-plus-two" rule in European competition, meaning they could name no more than three foreign players in their squad for games on the continent, with an additional two who had progressed through the club's academy.
And in 1994, with UEFA ruling that Welsh and Scottish players counted as foreigners to English sides, then-Manchester United manager Ferguson was infamously forced to replace first-choice goalkeeper Peter Schmeichel with Gary Walsh in the 4-0 defeat by Barcelona at the Nou Camp in the Champions League group stages.
Ferguson opted for Andrei Kanchelskis and Denis Irwin alongside "foreigners" Roy Keane, Mark Hughes and Ryan Giggs as United eventually dropped out of the competition. The Bosman rule then came about, and doubled-up to bring another major change to modern football.
Post-Bosman, clubs were free to play all EU players, and back at the Nou Camp in 1999, United completed an historic treble, by fielding eight players who would have been considered "foreign" just four years previous.
Clubs were also free to sign any players from European Union countries, and on Boxing Day 1999, Gianluca Vialli's Chelsea became the first English side to field an entire XI of foreign players in the win at Southampton.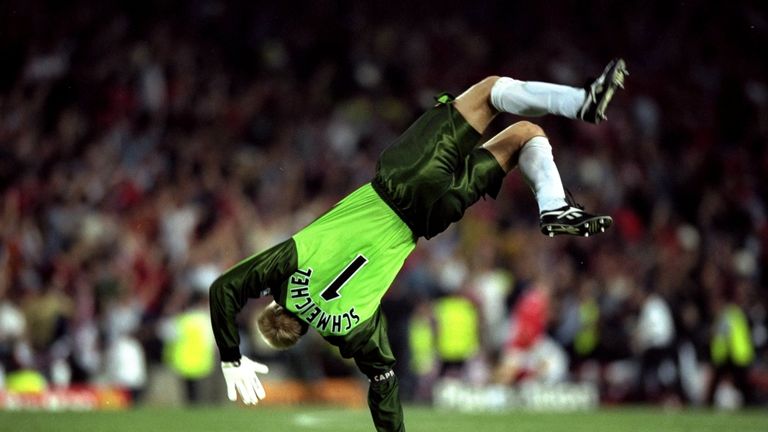 Since, 152 starting XI's in the Premier League have not included a single British player, while no side has started XI Englishmen. 
Look around modern-day football, and Bosman's impact is everywhere. The Belgian's fight did more for other players than it did for himself, and despite receiving a £312,000 compensation package in 1998, he has since struggled with an alcohol addiction, as well as depression.
Bosman told the Daily Mail in a recent interview: "I'm still waiting for the others to say thank you - Ronaldo, Beckham, all of them."