Peter Schmeichel has delivered his verdict on how Manchester United can end a difficult season on a high.
The club's legendary goalkeeper was speaking as a pundit on Sky Sports following their 1-0 win over Everton on Sunday, and suggested what he'd do if he were Louis van Gaal to ensure a successful conclusion to 2015/16.
From where to play Anthony Martial to whether their priorities should be league or cup, here is what Schmeichel had to say...
Play Martial as a central striker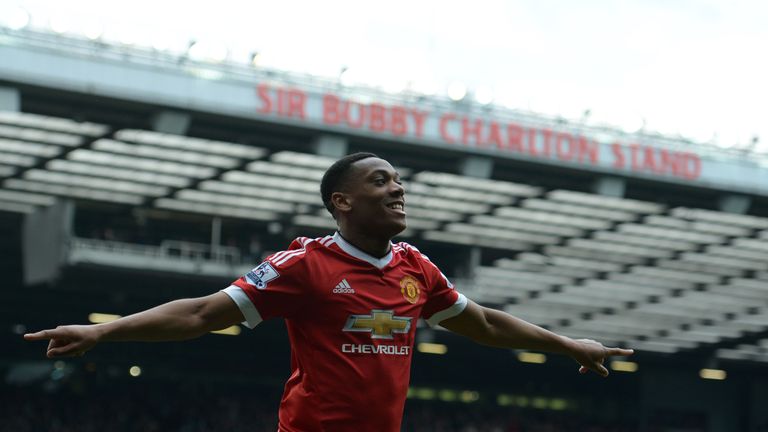 Martial is now Manchester United's top Premier League goalscorer this season with eight strikes, after netting their winner over Everton. The French youngster has impressed in a wide forward role this campaign, but Schmeichel believes he should be shifted from the left into the middle. 
SCHMEICHEL SAYS: Hopefully Martial is going to play in the No 9 position. I'd like to see him play where Marcus Rashford played [against Everton]. I'd like to see Rashford being eased more into it, so he doesn't have to play in every game. I really, really want Martial to be the No 9 of Man United and then everybody knows.
I think he plays well coming in from the left, but he is much more dangerous [in the middle]. It requires people around him so he can play.
Push Rooney back into midfield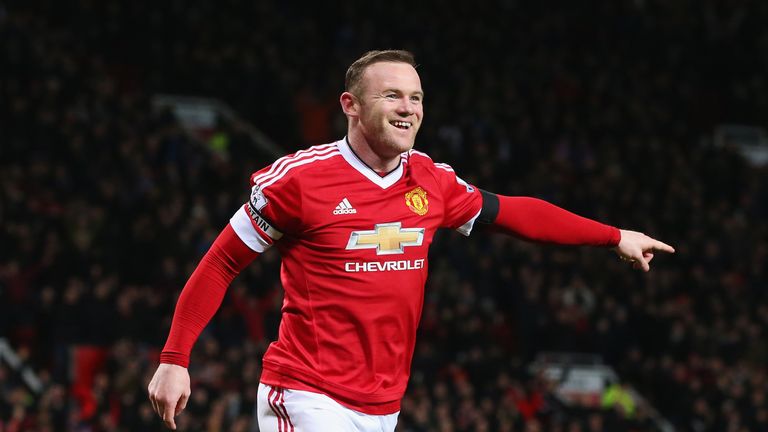 Wayne Rooney is due back from injury in the coming weeks following a lengthy lay-off, and Schmeichel believes the captain should be restored in a deeper role.
SCHMEICHEL SAYS: Wayne can play in different positions. If you ask him, he wants to play in the No 10 position, but I'd like to see Wayne develop into a midfield player because he can play a little bit like Paul Scholes did. I am sure he can develop the engine to play in midfield.
His vision and the way he sees football is really beneficial to the way that Manchester United should play. He can play the long passes that we've seen [Morgan] Schneiderlin pass, but he can also play the little balls, as we've seen so many times when he has been asked to play in other positions. He can tackle, he can win the ball back and he can defend. But Wayne has to want to play in that position.
Give Rashford a rest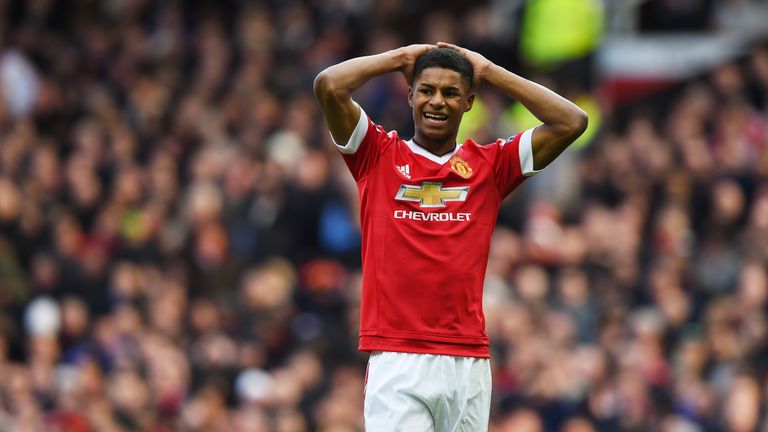 Since exploding onto the scene in late February with his double against FC Midtjylland, Rashford has now started nine games in a row for Manchester United. Schmeichel, however, believes that the 18-year-old shouldn't be overplayed at this stage of his career. 
SCHMEICHEL SAYS: Over the years, there has always been a goalscorer up front. There has always been someone to put the ball in the back of the net scoring 15 or 20 goals. Martial is the top scorer coming from the left and we have not known who is going to be the No 9.
I like the boy Rashford, he is an incredible talent and I am seriously looking forward to the future, but he is a young lad and he needs to be eased into the game. He is doing well at the moment, but playing every game can ruin him. It doesn't have to be much wrong to set him back a long, long time.
Prioritise the league over the FA Cup
It wasn't too long ago that Champions League qualification seemed impossible for United. But an upturn in form and the struggles of Manchester City have seen them move back to a point behind their rivals in fourth.
Van Gaal's side also have an FA Cup quarter-final replay with West Ham later this month, but Schmeichel says the top four must be the priority. 
SCHMEICHEL SAYS: Champions League football is essential for a club of Manchester United's calibre. They have to play in that tournament. If not, it's a failure.
Winning the FA Cup is nice and it's a really, really nice day out at Wembley and is something the fans can look forward to but it's nothing compared to the Champions League. The game here against Spurs is much more important than the replay against West Ham.
It's time to rotate the squad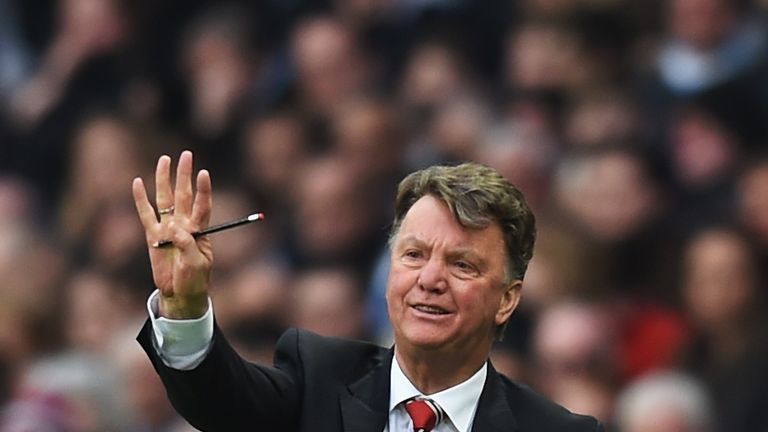 United named an unchanged lineup from the side that beat Manchester City a fortnight ago but, with their injury problems easing, Schmeichel believes it's time for Van Gaal to utilize his squad to its full potential.
SCHMEICHEL SAYS: I seriously think it would be some achievement for Manchester United to get themselves into that fourth position, but I'm doubting it. The performance today shows a lot of limitations. You look at the bench now and some of the names coming back from injury and he has been forced to play in a certain way with certain players for a long time. Now they are coming back.
Van Gaal will have choices now and can rest some of his players. He has not had that opportunity and let's wait and see what happens.