WATCH: David Beckham meets Sky Sports' Kirsty Gallacher for special Virtual Reality interview
Last Updated: 22/04/16 1:32pm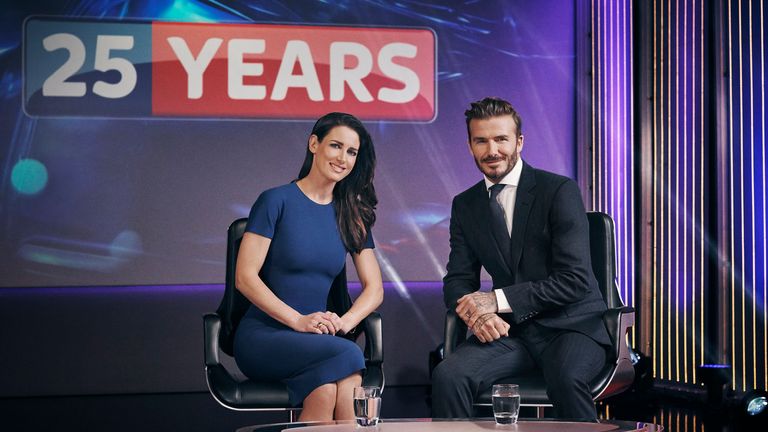 Ever wanted to interview David Beckham? Step into Sky's Virtual Reality studio and go face-to-face with the England legend...
To celebrate 25 years of Sky Sports, the global icon has filmed a special 'Virtual Reality' (VR) interview with Kirsty Gallacher - and you can watch it here, courtesy of Facebook 360.
Our VR camera offers you a unique, 360- view - just tap and drag or use your cursor to see behind the scenes and feel like you're asking the questions to the Manchester United hero.
"Virtual Reality is incredible; the results are stunning as the viewer will really feel they're in the studio with us," said Beckham, who reveals his top three goals for United during the exclusive five-minute chat.
Listen in and join David and Kirsty in the heart of the studio - click here to access Sky Sports on Facebook.
As part of Sky Sports' 25th anniversary, Beckham has also picked his top 10 sporting moments in a special programme now available On Demand.