Steven Gerrard signs up for new Star Sixes tournament at London's O2
By Reuters
Last Updated: 05/10/16 5:39pm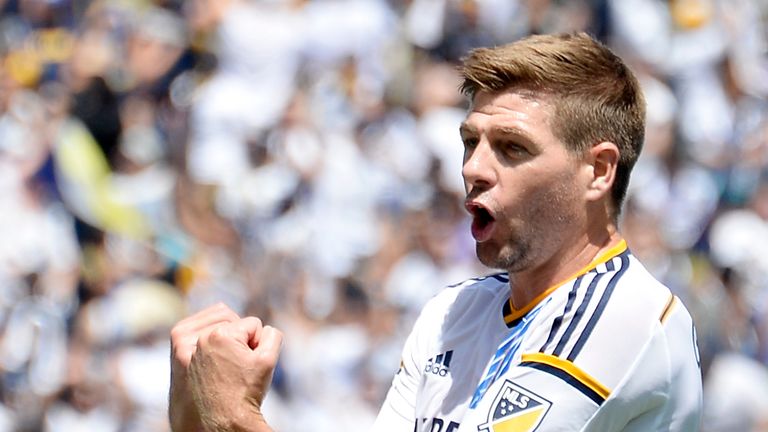 Steven Gerrard and Robert Pires are among a number of ex-players who have signed up for a new Star Sixes indoor tournament in London next year.
Carles Puyol, Michael Ballack and Deco have also signed up for the competition, which will feature national teams in four-day tournaments of 30-minute matches in a round-robin format leading to a final.
Brazil, Spain, Germany, Mexico, Italy, France, England, Portugal, Australia, Nigeria, the Netherlands and China will compete in the inaugural 12-team event at London's O2 Arena in July.
Arenas in Berlin, Istanbul, Beijing, Sydney, Miami and Seattle are being lined up as potential hosts for future editions.
"This is far more than a football event, it's an entertainment product for families, for guys to come to after work, it's a night out," Jonathan Rogers, the managing director at Pitch, one of the event's promoters, said at the Leaders in Sport Business Summit on Wednesday.
"We're looking to mirror big arena events such as the NBA Global Games and [ATP] World Tour Tennis finals in London, with plenty of music, razzmatazz and good interaction between players and fans.
"There's no big tournament next year, so it's a chance for fans to get behind their national teams and the quality will be high. We need about 120 players and they are all fully-capped internationals. We have a number signed up and are very close to a number of others.
"We recognise that a lot of these guys are in demand in the media and in ambassador roles so we'll look at next summer, at international breaks, times when they are available."
Pires, now 42 and with the floppy locks of his prime days at Arsenal and Villarreal long gone, said he was looking forward to the opportunity to pull on the blue shirt of France again.
"I won 79 caps and every one was a privilege and an honour so this is a very good opportunity to represent my country again," he said.
"I think it will be really good to watch. The standard will be high and the competitiveness will be there but I think we're all probably quite pleased the games are 30 minutes and not 90."  
You can watch England's tour of Bangladesh, plus Premier League football and the Japan Grand Prix on Sky Sports. Upgrade now and enjoy three months at half price!