MP Damian Collins says the FA is unable to reform itself
By Mark Crellin
Last Updated: 12/12/16 10:27am
The chair of the Culture, Media and Sport Committee says he is planning to introduce parliamentary legislation which will lead to the reform of the FA.
MP Damian Collins was speaking after former FA heads David Bernstein, David Davies, Greg Dyke, Alex Horne and David Triesman called for the government to act, describing the present set-up as outdated and "full of elderly white men".
Collins says he shares their concerns and will attempt to secure a debate in the House of Commons in the New Year.
Asked on Sky Sports News HQ if football was the worst governed sport in the country, Collins said: "Well, I think it is certainly up there.
"We have seen continued crises bedevil the governance of football and, against that background, a lot of work was done looking at how football should reform, including two reports from the Culture, Media and Sport select committee.
"That reform has simply not been delivered.
"We don't believe that the Football Association, as it is currently constituted, properly represents the diversity of people involved in football today, the people who play the game, particularly [concerning is] the lack of representation of women.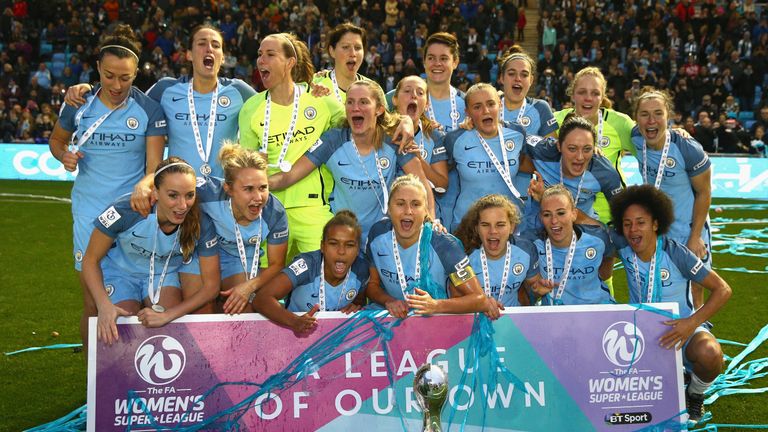 "We think it does need substantial reform and there is not proper representation of the views of supporters.
"At the heart of this, I think, is the problem that the FA Chairman and Chief Executive do not really have the power to enact the reform that football needs.
"They don't have a majority on their own board to deliver the change that football deserves."
Asked why the government felt it was right to intervene, Collins added: "The trouble is delivering that reform has been impossible for the FA to do itself, because there are too many vested interests within football who don't want to see that change and, as the former FA chairmen say in their letter to the committee, these forces seek to block change and reform whenever it is proposed.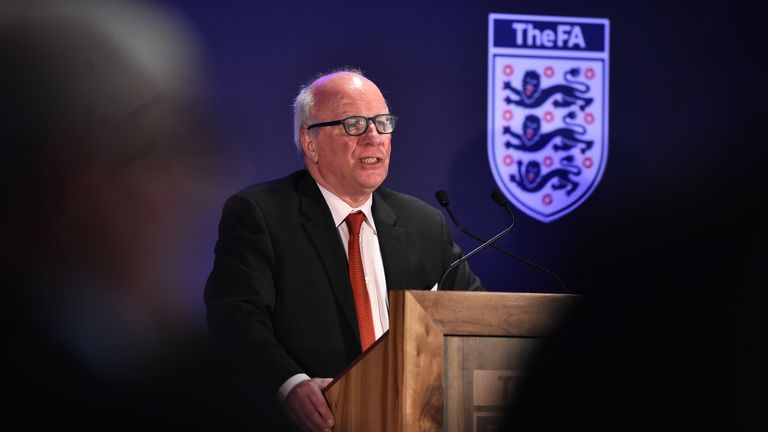 "So that is why we have seen this unprecedented step of former chairman of the Football Association writing to a parliamentary committee, saying it is impossible for football to reform itself, it can only be done if legislation is passed to create a new structure for the governance of the FA.
"What I am proposing today, and what I have put in my response to the letter, is that I will look to try and secure a vote and a debate in the House of Commons, most probably in January, to discuss whether Parliament agree that legislation is the only way to achieve the reform of the FA that we want to see.
"I will be working to prepare a draft bill to demonstrate how this reform can be enacted, a piece of legislation that can be put before Parliament, and I hope to do that in the early New Year."
David Bernstein, who was chairman of the FA between 2011 and 2013, has welcomed Collins' announcement.
Bernstein told Sky Sports News HQ: "The FA is not modern enough and not independent enough.
"In a world where in English football the Premier League is so strong, it needs to be both. 
"There have been attempts to change the FA. There was a report five years ago and nothing has come out of that.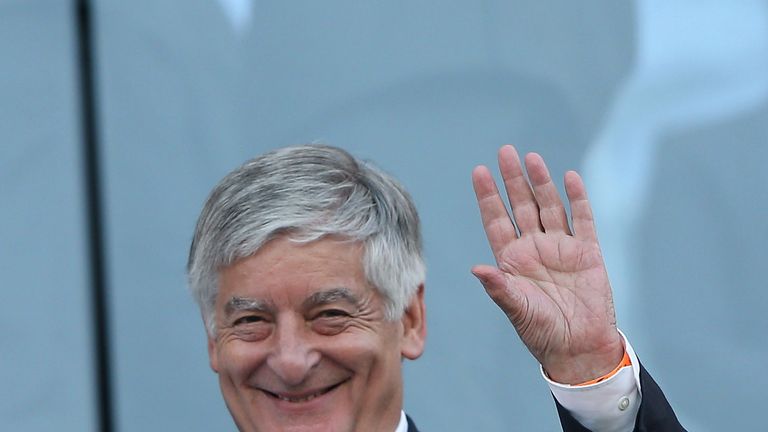 "Various chairmen have tried and we have made very little progress and time has run out. I'm now very pleased to see Damian Collins try hard to instigate some long overdue change.
"It's a parliamentary issue because the FA has shown to be incapable of self reform. There is nowhere else to go.
"The FA board should be more independent with less influence with people from outside. It needs to be more modern. And there's the committee structure, that frankly doesn't work.
"I'm hopeful for the first time because of Collins and that there's the government, under a new PM, who will take this seriously.
"The ex-FA people have done our job, it's now for parliament and government to decide what they want to do. The English national game and a lot of people take this very seriously and I believe it's parliamentary time well spent."
In a statement The FA said: "The FA is currently working on governance reforms to adhere to Sport England and UK Sport's Governance Code for Sport which was released in October this year.
"The FA welcomes the new code as a means of ensuring that sports organisations in receipt of public money are operating in an effective and transparent manner that best supports their sports. We will continue to work with the appropriate bodies, DCMS and Sport England, to achieve this joint ambition."