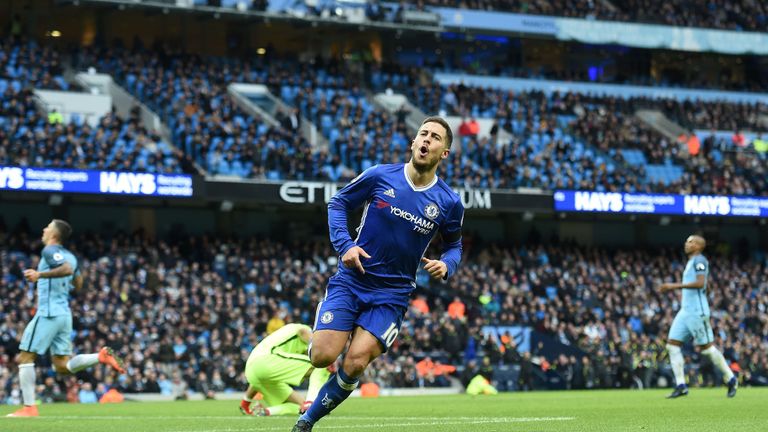 Pep Guardiola admits the gap between Manchester City and Chelsea is "huge" but he has not given up hope of catching the Premier League leaders.
City's title hopes suffered another setback on New Year's Eve when they were beaten 1-0 by Liverpool to fall 10 points behind Chelsea.
Antonio Conte's men have been in imperious form in recent months with 13 successive league victories but Guardiola is not ready to give the chase.
"When you win 12 or 13 games in a row, to drop points is not easy," Guardiola said. "The gap is huge because they deserve to be there. When they don't lose it is like this.
"But we are in the Champions League and league (contention). After that defeat on the last day of the year the conclusion is, always, 'could be better' but the way they are training, I am glad to work with these guys.
"Tomorrow we try it again, we start the second leg. We have due respect for the other clubs but we have to focus on ourselves and think about the next one and try to do what we need to do to win the games."
Defeat at Anfield ended the run of three successive victories that had got City back on track after back-to-back losses to Chelsea and Leicester.
City failed to create many chances after falling behind to Georginio Wijnaldum's eighth-minute header but Guardiola insists he was not overly disappointed with the performance.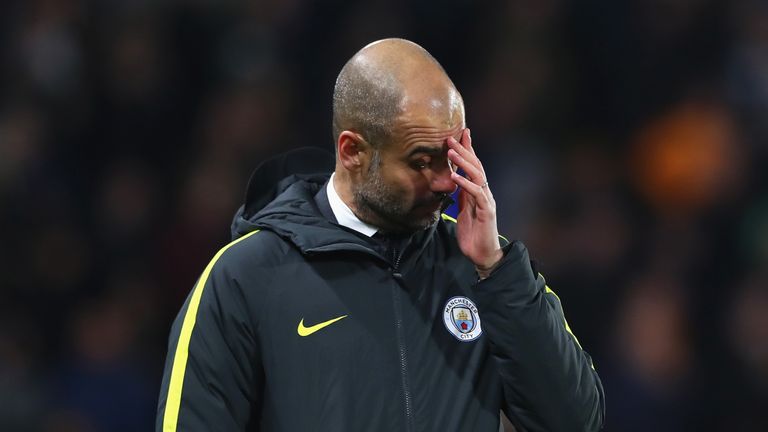 He said: "I am not a guy to personalise and say we lost for that reason. It happened for many things.
"But how we reacted at 1-0 at Anfield - I didn't see people who didn't run or play with personality. We just missed a little bit up front and Liverpool are one of the best teams.
"A few times it hasn't happened but normally when we play in these stadiums or opponents come to the Etihad Stadium we play with good personality."
New customer winter madness offer: save over 40% on your Sky Sports Month Pass, just £20