After a nightmare week which has seen Liverpool's silverware hopes for the season all but slip away, boss Jurgen Klopp has tried to take the brunt of the blame. But a limited squad left him with a huge task from the start, argues Peter Smith...
Jurgen Klopp was quick to take the blame for Liverpool's shock FA Cup defeat to the Championship's Wolverhampton Wanderers on Saturday.
"I am responsible," said the manager after the 2-1 defeat, which followed last weekend's Premier League loss to Swansea and the midweek EFL Cup semi-final exit at the hands of Southampton.
But as the German takes on the weight of criticism and mulls over how to end the worst run of his tenure at the club, questions should also be asked about whether Klopp in fact has the tools at his disposal to deliver success.
The strength and depth of the Liverpool squad requires examination.
Klopp's high-intensity, thrilling brand of football took Liverpool to the top of the Premier League in November. Their whirlwind pressing and counter attacks left opponents in a spin and unable to keep up.
That hard-running approach is reflected in the stats. Premier League tracking data shows Liverpool's players have covered more ground and made more sprints than any other team.
Premier League running stats
| | | | | |
| --- | --- | --- | --- | --- |
| Liverpool | 2579.5km | | Liverpool | 13061 |
| Man City | 2517.7km | | Man City | 12313 |
| West Brom | 2508km | | Arsenal | 12127 |
| Middlesbrough | 2505.2km | | Tottenham | 12109 |
| Tottenham | 2503.9 | | Chelsea | 11789 |
But the tactic has taken its toll. Klopp has made just 33 changes to his Premier League line-ups in 2016/17 - only three teams have made fewer - and, with 10 games in 33 days since December 27, his regulars have felt the strain.
In their last Premier League fixture against Swansea, Liverpool's players made fewer sprints than in any other league match this season. Their total of 537 sprints was 57 fewer than their season average - a drop off of 10.6 per cent.
"Liverpool look like they've run out of energy and legs which is a big worry," said Sky Sports pundit Jamie Carragher after Southampton ended their hopes of a return to Wembley for the EFL Cup final.
"Is that down to the intensity that they play at, that they train at? They've still got the whole of the second half of the season to go and they don't look as though there's that zip, that energy there."
That fatigue has forced Klopp to turn to his fringe players this month, particularly in the cups. But those replacements have often been lacking in the experience or quality needed to sustain Liverpool's challenge across all competitions.
"All season it's been about Liverpool maybe going for the title - but that squad, you'd never think it would be good enough to win the league," said Carragher.
"Out of the top six, Liverpool's is probably the sixth best squad. But they are where they are because of the manager and no European football.
"Now, with them running out of the legs, that energy, we're maybe seeing what this Liverpool squad is. And when we're talking about the squad, you look at that bench and it's nowhere near big enough or strong enough."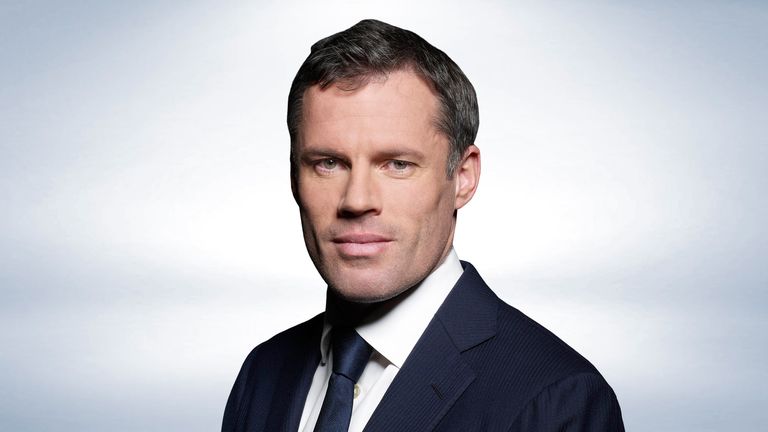 Out of the top six, Liverpool's is probably the sixth best squad.
Sadio Mane's absence, due to his involvement for Senegal at the Africa Cup of Nations, has exposed Liverpool's lack of pacey options in attack. Their top scorer's desire to run in behind defences and stretch opposition backlines has been sorely missed.
Aside from narrowly beating League Two Plymouth in an FA Cup replay, Liverpool have drawn two and lost four of the games he's missed while on international duty.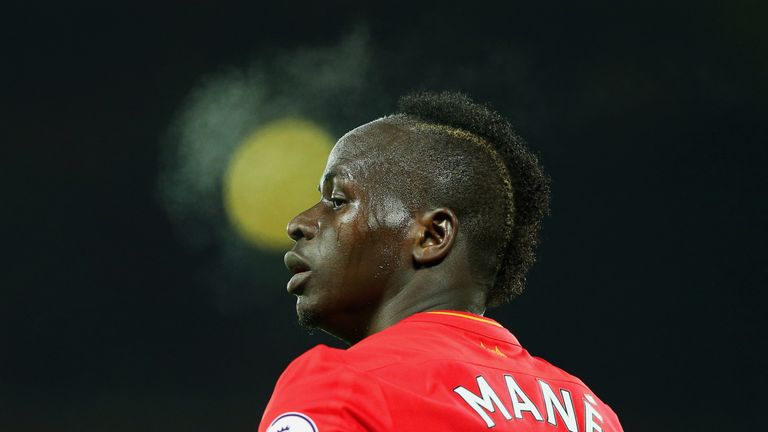 But Joel Matip's recent injury and administration issues caused problems, too, highlighting limited cover at centre-back. Again, Liverpool have a far better record with him in their XI than without, conceding 1.1 goals per game when he's available to 1.4 when he's not.
Elsewhere on the pitch, promising 18-year-old right-back Trent Alexander-Arnold was exposed against Southampton as he deputised for Nathaniel Clyne, Alberto Moreno remains an unpopular alternative at left-back, Emre Can has been criticised for his performances in central midfield and the ongoing concerns about Liverpool's goalkeepers were raised again on Saturday following Loris Karius' failure to claim the cross which led to Wolves' opener.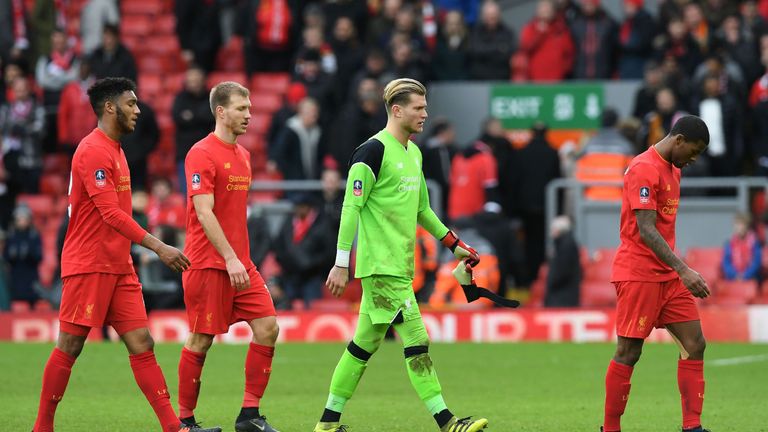 It appears there is major work to be done to get this Liverpool squad into a position where it can cope with the rotation required when Klopp's style meets the English football calendar. And that's before factoring in the likely return of European fixtures to their schedule in 2017/2018.
But Liverpool haven't made a signing in this January transfer window. They also spent less money than any of the other teams in the top six places in the Premier League in the summer, with their £69.9m outlay dwarfed by the mega sums splashed at Chelsea (£123.5m), Manchester United (£149.6m) and Manchester City (£174m).
Across the entirety of 2016, Leicester invested more money in new players than Liverpool, while Watford spent just £3m less.
Klopp has taken a stance against panic buys and any focus on quantity over quality. "English football is especially obsessed with transfers," he told Sky Sports earlier this month. "In our current situation, if I'd have had three more players that wouldn't make things easier."
Instead, he prefers to focus on improving what he has and developing the club's young talent. It's a commendable view and, given the six-year contract he signed in the summer, one the club's hierarchy are clearly happy for him to pursue.
But in that interview he also said "we know our responsibility to be successful immediately". In terms of silverware, that responsibility seems set to go unfulfilled this season. But is Klopp to blame?
His much-changed team selections, particularly against Wolves, have drawn criticism. But Chelsea, Arsenal, Manchester City and Tottenham all fielded a high number of fringe players on Saturday, too. And all progressed to the fifth round.
Liverpool's lack of strength in depth appears to be the significant issue.