Arsene Wenger says it is not down to him to judge what success is for Arsenal this season but admits that "nothing is good enough anymore".
The Gunners boss has predicted it will be tough for his side to finish in the top-four and qualify for the Champions League again, with doubt over his future at the club to remain until the summer.
Arsenal travel to West Brom live on Sky Sports 1HD on Saturday lunchtime and Wenger insists it is "vital" his fifth-placed team win the game to stay in touch with the leading pack.


"Nothing is good enough any more. You try to do as well as you can," the Frenchman said. "Success is not down to me to judge. Our job is to do as well as we can until the end of the season.
"We want to play in the Champions League next season but we have a tough job because we have six or seven teams fighting for places, and how well we do until the end of the season will depend on that.
"For us it's vital of course (to win at West Brom). It's a strange championship because we don't have continuity at the moment. You play in the cup then you play away again, and the teams have played a different number of games.
"You can never afford to lose. It's true it's a tough game, West Brom traditionally is, but we have a chance to come back closer to the position that is closer to Chelsea."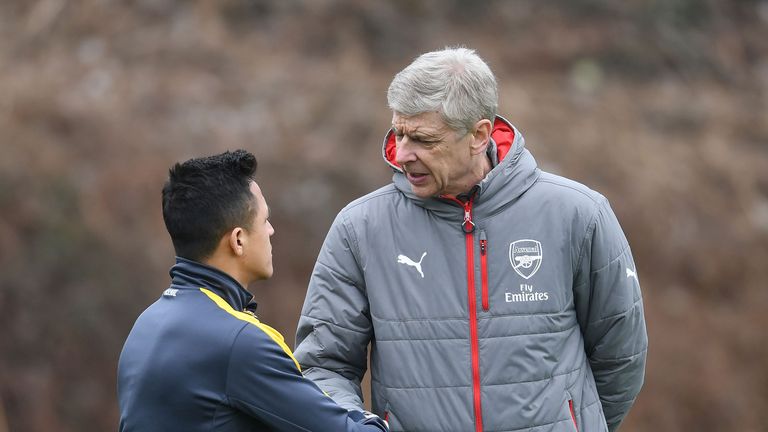 Arsenal have doubts over Kieran Gibbs and Mohamed Elneny because of minor injuries, but Wenger did not assure Alexis Sanchez of a start after dropping him to the bench for the 3-1 defeat to Liverpool.
"I haven't picked the team yet but Sanchez has a chance, yes, of course," Wenger said.
"Gibbs is uncertain at the moment but I think, overall, the squad is largely available. Elneny has joined in again so, apart from long-term injuries, everybody should be available.
"West Brom have a big experience, they are well organised, physically very strong and very efficient on set-pieces. They have scored more than anyone else with set pieces, and done very well in midfield, and up front as well. They are a good, balanced team and it will be tough."