We asked the Soccer Saturday pundits what Arsenal need to compete for the Premier League next season.
Three defeats from their last four outings have left the Gunners 16 points behind leaders Chelsea heading into Saturday's tricky trip to West Brom, live on Sky Sports 1HD from 11.30am.
Arsene Wenger's future at the club looks as dubious as ever following yet another Champions League last-16 exit, while Alexis Sanchez and Mesut Ozil, who both have 15 months left on their contracts, are yet to commit to long-term deals.


With much to be sorted this summer, here's what Paul Merson, Charlie Nicholas, Phil Thompson and Matt Le Tissier believe they need to do in order to launch a title push next term...
Paul Merson
Mentality is the biggest thing they need to alter, which they won't be able to do without making a lot of changes.
They need a goalkeeper, a top central-defender, a central-midfielder and a quality centre-forward. Arsenal don't have a spine in them at all.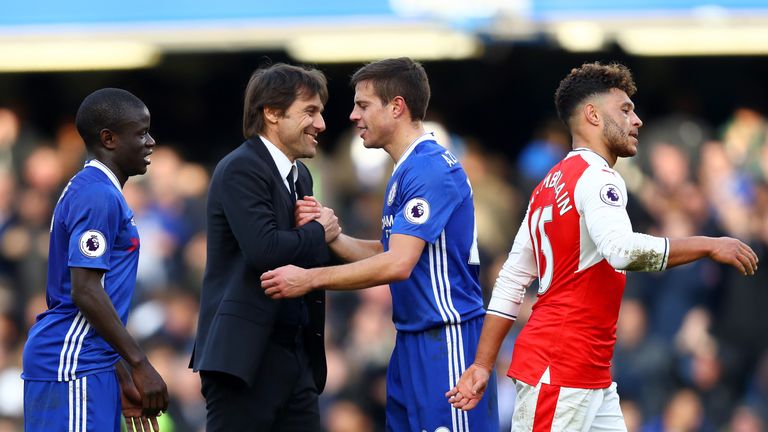 You look at the team who are going to in the league, Chelsea, they've got a world-class goalkeeper, top defenders, an unbelievable midfielder in N'Golo Kante, then Eden Hazard and Diego Costa who they can rely on for goals.
I'd buy Antoine Griezmann, he's world class, but finding top young centre-backs in an era when everybody wants to be Lionel Messi or Cristiano Ronaldo is tough.
It's what you get for your money. Nicolas Otamendi and Eliaquim Mangala both cost over £30m, which shows you how few top class centre-backs there are around. They need about five or six players, which is about £200m in this day and age.
Charlie Nicholas
Arsenal are caught in a catch 22 with the Wenger situation, plus we still don't know what's going to happen with Sanchez and Ozil. They have to get these big things sorted before they can do anything.
I'd like to see five or six sold and then go in after some statement signings. I would sell David Ospina and bring in Joe Hart to get a bit of aggressive British attitude back in the side and then sort out the midfield by getting rid of Francis Coquelin and, if Bayern are as interested as I read, try to recoup the money spent on Granit Xhaka.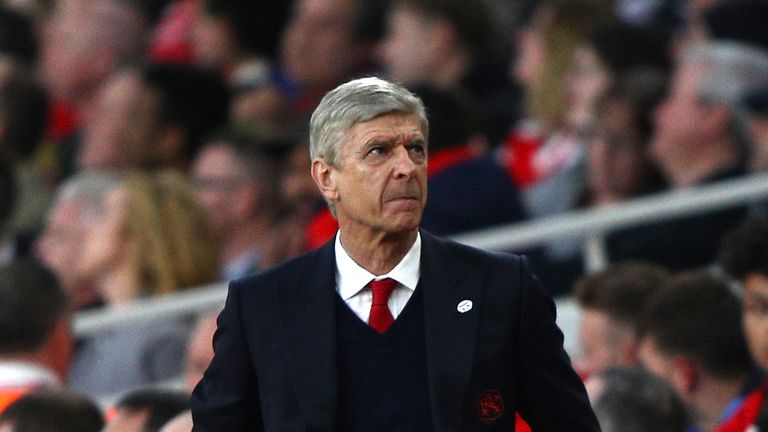 Don't go in with some half-baked attempts to sign players this time. Go to Lyon and give them what they want for Alexandre Lacazette and do the same to get Kylian Mbappe from Monaco.
Arsenal need a left-back as well. I would sell Kieran Gibbs and have Nacho Monreal as a squad player. They need another genuine centre-back and I'd spend £50-60m on Rafael Varane rather than pay £30m for somebody who doesn't really improve you team.
Phil Thomspon
They're similar to Liverpool in some senses. When the going gets tough their attitude towards winning games 1-0 and not playing well isn't right.
They've got a holding midfielder in Francis Coquelin but he doesn't have the technical ability to go alongside him so ends up trying to do too much.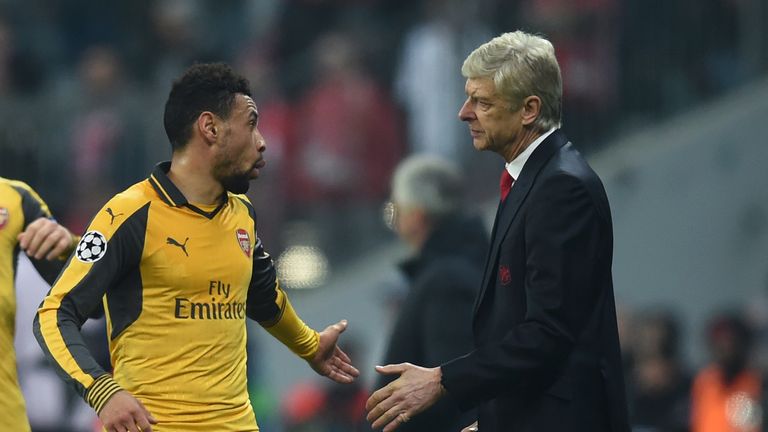 You look at someone like Xabi Alonso, who wasn't really a tackler. He held his position well and had the passing range. Santi Cazorla missing for so long has been a huge blow as Coquelin could just focus on defending when they had that balance.
They're haven't gone the extra yard to get the star players either. That's what happened with Alonso when he went abroad. Wenger has never made that position a priority.
Matt Le Tissier
A change of manager is the key. I agreed with the Arsenal boys, Charlie and Merse, in taking Ronald Koeman. I think he wouldn't suffer fools quite a gladly as Wenger and would surround himself with stronger characters.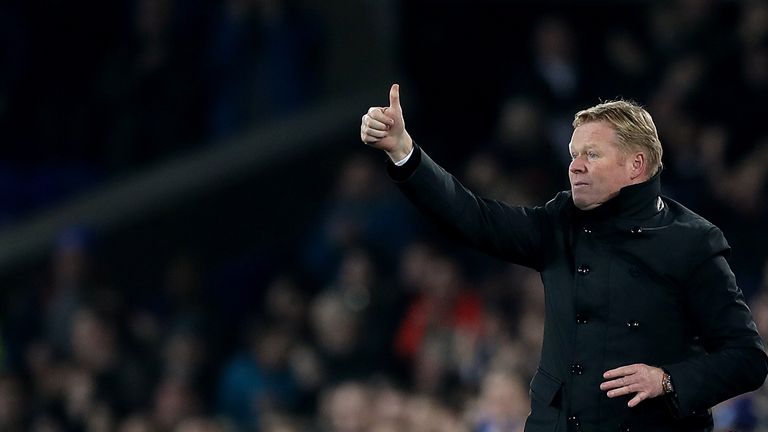 I think they're also short of a top-quality centre and central-midfielder. Coquelin and Xhaka aren't doing it for me and they need somebody in there with more substance and character.
As a club and with their players they should be going for the title, certainly closer than they have been for a number of years, but something clearly isn't right.