Did your team live up to expectations this weekend in the Premier League or the FA Cup?
We've asked former England, Arsenal and Leicester striker Alan Smith to give each side a grade based on their performance in the weekend's fixtures.
So, who finished top of the class? Did your team get an A+, an F, or something in between? Read on for the Sky Sports pundit's verdict...
Premier League results: Round 34
Bournemouth 4-0 Middlesbrough
Hull City 2-0 Watford
Swansea City 2-0 Stoke City
West Ham 0-0 Everton
Burnley 0-2 Manchester United
Liverpool 1-2 Crystal Palace
FA Cup semi-final results
Chelsea 4-2 Tottenham
Arsenal 2-1 Manchester City (AET)
Crystal Palace - A+
To beat Chelsea, Arsenal and Liverpool - Chelsea and Liverpool away - is just phenomenal. Sam Allardyce's methods have kicked in big time and in Andros Townsend, Christian Benteke and Wilfried Zaha they've got a big forward threat. But they've also tightened up at the back. They are top of the class this week.


Chelsea - A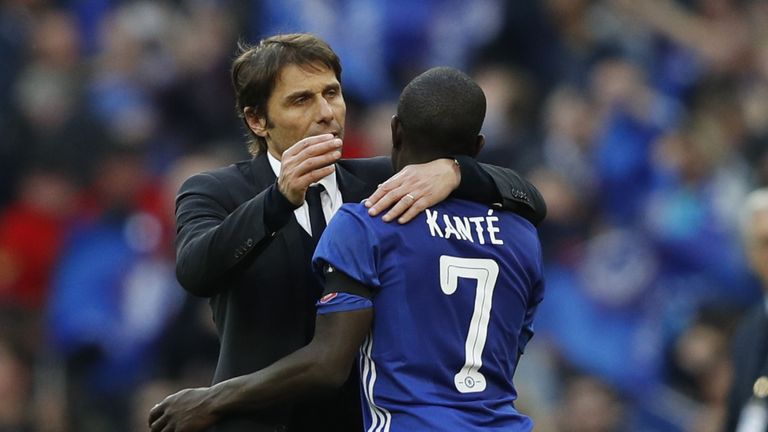 It was a big victory for Chelsea over their nearest rivals in the Premier League. They didn't play as well as they might have done but got the job done. Leaving out Eden Hazard and Diego Costa was a big call from Antonio Conte, but it paid off in the end. Tottenham bossed possession but Chelsea have the winning mentality. It's a fantastic win to keep alive their hopes of the double.


Arsenal - A
The Gunners have been criticised of late and rightly so. However, they stepped forward when it mattered against one of the big teams on the big stage, which is something they haven't always done.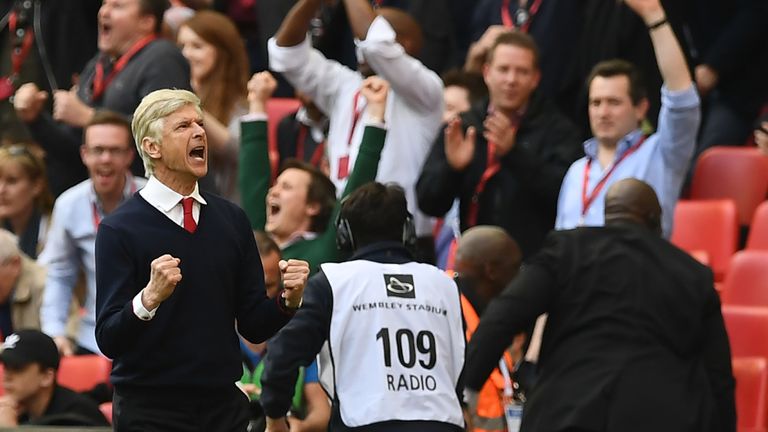 Arsene Wenger's side did ride their luck a little bit with Man City hitting the woodwork twice and the disallowed goal, but they made the most of that luck on the day. Alexis Sanchez is their talisman and he popped and showed composure when it was needed. A fantastic result, which was just what Arsenal and Wenger needed.
Hull - A
What a result for Hull. It keeps them well and truly in the fight for survival. Marco Silva's fantastic home record continues. He' getting a tune out of some of the new boys in Lazar Markovic, Kamil Grosicki and Andrea Ranocchia. It's a bit of a blow about Oumar Niasse, who looks like he will be missing for three games. He's chipped in with a few goals of late but it's a great win. I know it was against a Watford team that was less than motivated but under the circumstances, it's an A grade.
Swansea - A
A vital win for Swansea. Paul Clement said that he thought Hull would beat Watford so he knew his side needed to beat Stoke, and under pressure they produced. They got a bit of luck with the missed penalty and Tom Carroll's deflected strike, but that's what you need at this stage of the season. Fernando Llorente is a big player for Swansea and he chipped in again.
Manchester United - B+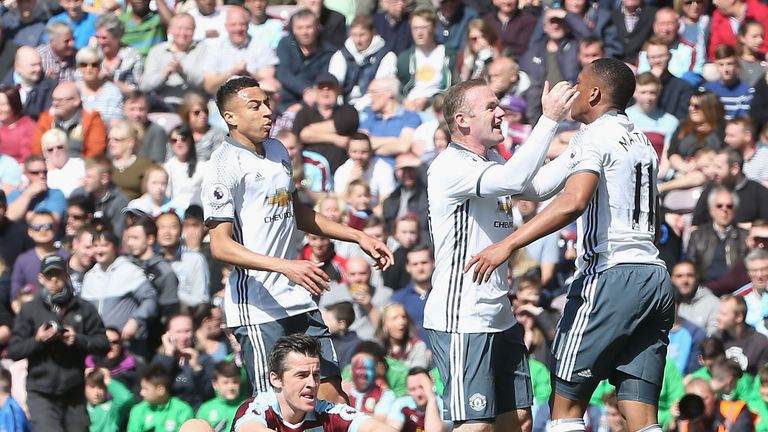 Burnley have been very strong at Turf Moor but United had a game plan and the players performed exactly how Jose Mourinho wanted them to. That's why he was so pleased.
They've got to cope without Zlatan Ibrahimovic now but Anthony Martial looks in good form and they kept Marcus Rashford and Henrikh Mkhitaryan in reserve ahead of the Man City game on Thursday. It was a crucial win and with Liverpool's defeat it puts them right in the mix for a top-four finish.


Tottenham - B+
Tottenham played some great football on Saturday. Christian Eriksen's pass for Dele Alli's goal was wonderful. The defeat will sting for Spurs. They didn't do a whole lot wrong and for that reason it will hurt Mauricio Pochettino and his side.
Bournemouth - B+
Eddie Howe's team have never struggled to score goals and they didn't this weekend. They've got players, like Josh King, who have come into some excellent form. For them, against a team who should be fighting for their lives, it's a very good performance.
Manchester City - B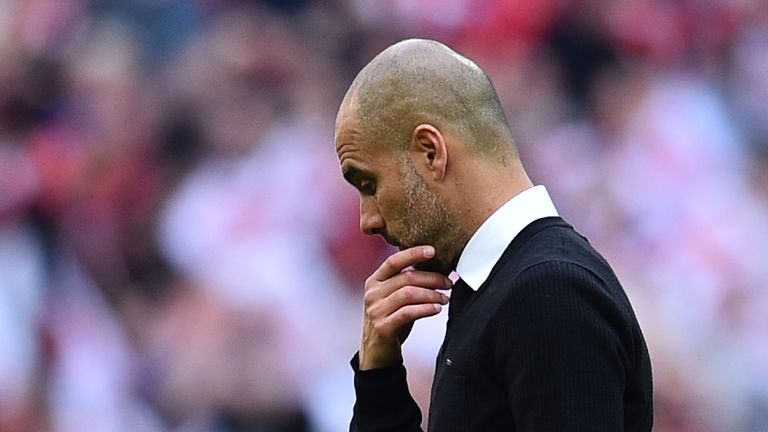 City have to make sure they get a top-four spot now otherwise it will be a really, really poor season. Again, as I said earlier, they were unlucky at Wembley but at the end of the day the result is all that matters in a semi-final. For Pep Guardiola and his lads it is a big disappointment and one they must overcome quickly ahead of the clash with Manchester United on Thursday.
West Ham - B
The Hammers were the better team on Saturday. As Ronald Koeman admitted, they were the side trying to win the game and looked the more likely to win the game. There was a funny atmosphere at the London Stadium as there has been most of the season, but it was a decent performance against a good team.
Stoke - B-
We've seen it time and time again at this stage of the season, if you are safely tucked away in mid-table it's hard to get yourself motivated to gibe that extra five per cent which makes such a difference at the top level. You are lacking a little bit and that's what happened to Stoke.
Burnley - C+
Burnley are still in the battle to beat the drop and they can't take things easy. It's a disappointing result for Sean Dyche's men but I think they have enough to survive.
Everton - C
Koeman will be very disappointed because Everton didn't turn up at the London Stadium. They just never got going and West Ham's three-man defence shackled Romelu Lukaku brilliantly. Their passing game never got going and it was a poor performance from an Everton side, who had been playing well.
Watford - C
Troy Deeney was scathing about the performance after the game. There was a total lack of motivation. They are coasting now and it sounds like they've got the flip flops on. Walter Mazzarri will not have been happy with that.
Liverpool - C-
Defeat to Palace is a huge blow to Liverpool bearing in mind their top-four aspirations. It robs them of momentum and now they've got to try and recover. They've got this awful record against the bottom-half sides and they face quite a few of the bottom half in the run-in. On paper you'd think it was a decent run-in but the way they've been going it looks very tricky. They've got to find something now and bounce back otherwise all that hard work is going to have been for nothing.
Middlesbrough - D
The change of manager hasn't worked for Middlesbrough. Steve Agnew has tried to change their style of play but it's so difficult when confidence is low and you are not used to playing in a more expansive way.