Dele Alli is more influential than N'Golo Kante, according to Paul Walsh and Alan Smith
Last Updated: 24/04/17 4:30pm
Dele Alli is a more influential player than newly-crowned PFA Players' Player of the Year N'Golo Kante, according to Alan Smith and Paul Walsh.
The Frenchman secured the most votes from his fellow players and saw off competition from team-mate Eden Hazard, Tottenham's Harry Kane, Romelu Lukaku of Everton, Manchester United's Zlatan Ibrahimovic and Arsenal forward Alexis Sanchez.
Alli scooped the PFA Young Player of the Year award for the second season in a row as he beat off competition from Kane, Lukaku, Burnley defender Michael Keane, Sunderland goalkeeper Jordan Pickford and Manchester City winger Leroy Sane.
The 21-year-old England international has scored 16 Premier League goals and added five assists from his advanced midfield role this season.
Kante, in contrast, has managed just one goal and one assist as he performed a more disciplined role shielding Chelsea's back four.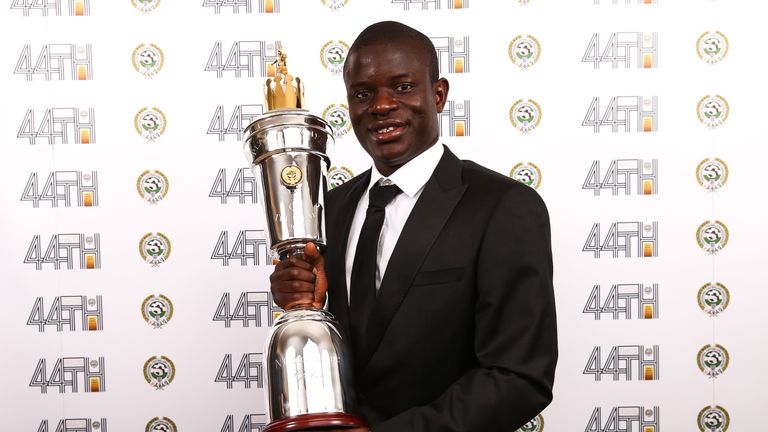 When asked which of the pair is more important to their team's success, Smith told Premier League Daily: "I'd always go with the man that scores the goals. Kante, as brilliant as he is, you could get somebody maybe to do that job.
"Not to quite the same effect but if you brought Matic in and you said 'right, sit there and protect that back three and break up the play' maybe Kante wouldn't be such a loss out of the team as Dele Alli scoring goals.
"I would always go with the man that pops up and gets the odd vital goal."
Walsh, who made 128 appearances for Spurs between 1988 and 1992, agreed with former Arsenal striker Smith.
"If I had to pick one or the other, I'm with Alan," Walsh said. "Scoring goals and creating chances is the hardest thing in football and Alli does that.
"Kante is brilliant at what he does but you'd like to think you could get someone close to him. I don't think you'd get someone as good as him but maybe close to him who would still do a decent job."