Tottenham midfielder Dele Alli has won the Professional Footballers' Association Young Player of the Year award for the second season in a row.
The 21-year-old has again been in scintillating form for the north London club this season as they challenge Chelsea for the Premier League title.
He won the vote of his peers ahead of Spurs team-mate Harry Kane, Everton striker Romelu Lukaku, Burnley defender Michael Keane, Sunderland goalkeeper Jordan Pickford and Manchester City winger Leroy Sane.
Alli said: "I'm extremely proud. It's a great honour for me - obviously the second year in a row - but I've still got a lot to do, I've got to keep working hard. I've got to keep improving.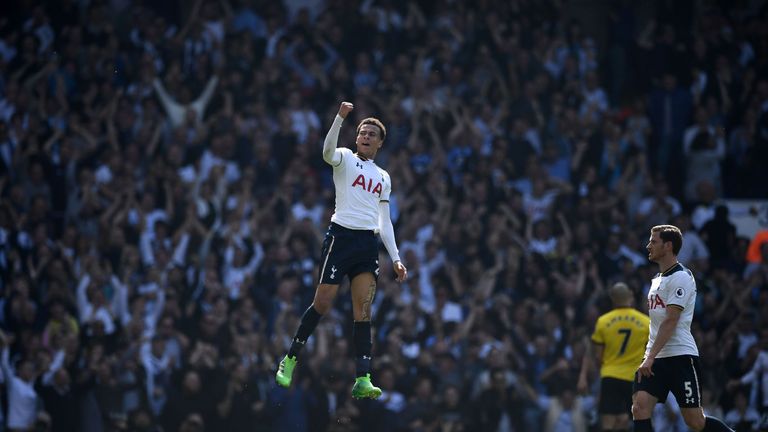 "The big thing for me, after last season, is I wanted to put my chances away more. I got a lot of chances last season that I wasn't putting away. I wasn't as clinical.
"I've still got to improve on that, still had a few chances that I've missed, so I'll keep working on that. But there's a lot of little bits that need improving."
Asked for the highlight of his season, Alli said: "There have been a lot. The main one's probably Chelsea at home, when we won 2-0, just because there was a lot that went into that game."
On Pochettino's contribution to his development, Alli said: "He's an unbelievable manager - and person as well.
"He doesn't just focus on what's happening on the pitch, he works on off the pitch as well to make sure each player's got the right attitude, are there for the right reasons, and they want to fight for the club.
"I think you can see that with every player. We all want to fight for each other and for the manager as well."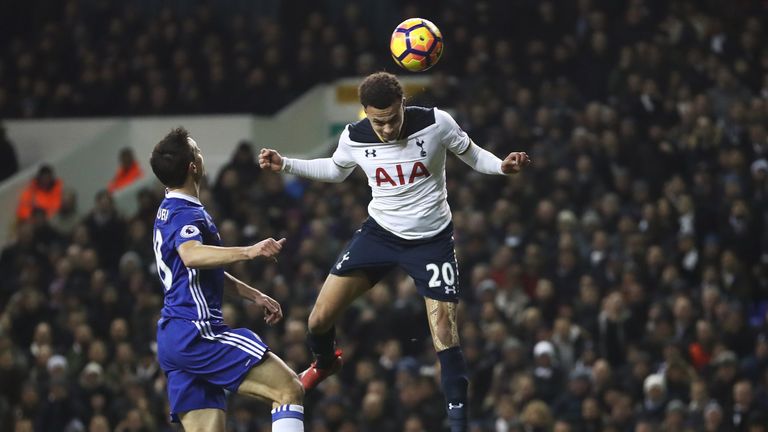 Alli has scored 16 Premier League goals, which heading into the weekend meant he was the top scorer in the division who is not recognised as a forward.
His success continues an incredible run for Spurs in this category. They have now won the men's young player award in five of the last six seasons - Kyle Walker in 2012, Gareth Bale in 2013, Kane in 2015 and Alli in 2016. Only Chelsea's Eden Hazard (2014) has interrupted their winning streak.