Ahead of Tottenham's last game at White Hart Lane, Sky Sports pundits Thierry Henry, Jamie Carragher, Gary Neville, Graeme Souness, Niall Quinn and Alan Smith share their best memories of the ground.
Spurs play host to Manchester United live on Nissan Super Sunday as they bid farewell to the stadium they have called home since September 1899.
With the Lane shutting its doors for the last time, we asked a selection of Sky Sports experts for their thoughts and best moments at the north London venue.
Alan Smith
As an Arsenal player, it was always a huge game and the atmosphere was feisty, electric and it was 100-miles-an-hour stuff in those north London derbies. We had some good results there at the end of the '80s and early '90s.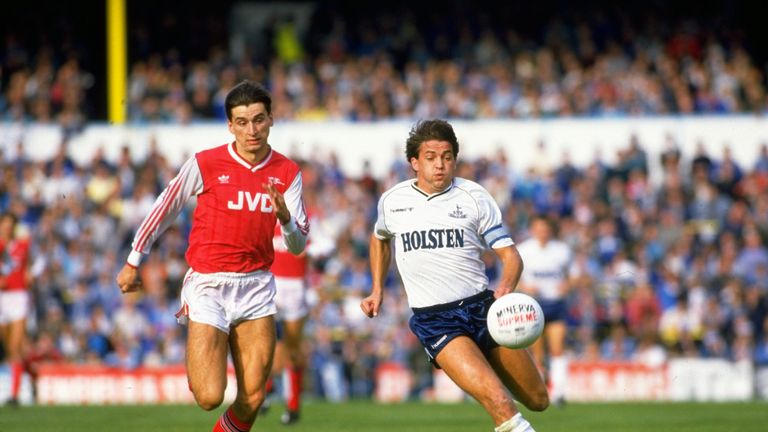 I remember winning 3-2 there, I got a goal at the far post with a header. I think it was the game when Gazza [Paul Gascoigne] scored, then lost his boot and kicked the advertising hoardings. It was a great game and at the end of it, we came out on top and that tasted sweet.
Gary Neville
My favourite White Hart Lane memory is definitely winning there 5-3. We were 3-0 down at half-time, dead and buried, and then we came out after half-time saying, 'Just get one goal'. It's something we did quite a lot where we just felt we could get back into a game but you weren't really sure that day because we had been so bad.
We scored five minutes after half-time and you had it quite a bit as a United player sometimes when you know a team has gone and the stadium has gone and you can feel the nerves. You suddenly think, 'These lot aren't that confident' and the players on the pitch feel it and when we got the second, they were completely gone. It was definitely my best experience; scoring five goals in a half and being part of the team was incredible.
It was always tough to go there, always good games, and we always had a decent record there because they let you play, historically. Certainly not the current Tottenham team under Pochettino who have a toughness to them, but you always felt they were a bit flaky and would give you a chance. They didn't fully believe they were going to beat you, but it was tough.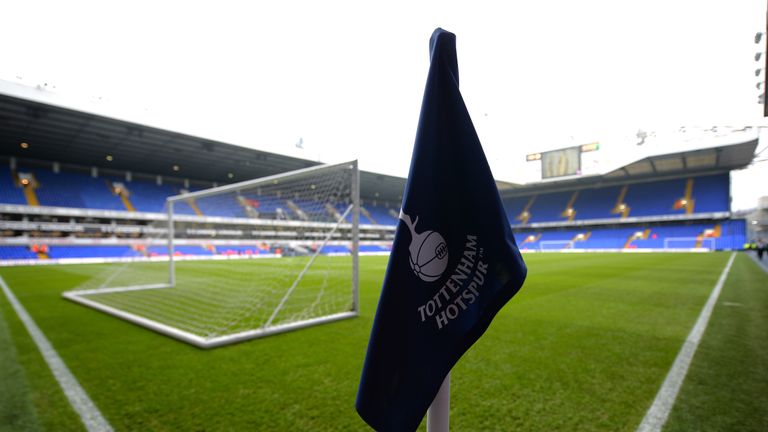 To me, White Hart Lane, along with Anfield and Goodison Park are what I call classic English stadiums. Two tiers all the way around, 40,000 people, great atmosphere and tight to the pitch. Unfortunately, we are moving away from that now. I will miss it but I like the new stadiums. We have to move forward. Where they are moving to will be a benefit to the club and something the fans will enjoy a lot more, I'm sure.
Graeme Souness
Not anything that would excite too many people, I never played in the first team for Tottenham at White Hart Lane, but I did play in the Youth Cup final which we won and I scored the winning goal so that's my memory.


I love going back there. Tottenham will always have a special place in my mind, it's where I had my first taste of professional football. When we go back with Sky, I see Phil Beal, Martin Chivers, Pat Jennings who were all big players when I was a young boy at Tottenham. It is a special place.
Jamie Carragher
I've scored a couple of own goals at White Hart Lane. I think we had a decent record there with Liverpool, but we had some big defeats and it was always a tough place to go. They have good players, a good team - especially of late - and I'm not sure if Gary Neville had more problems with David Ginola or I did there!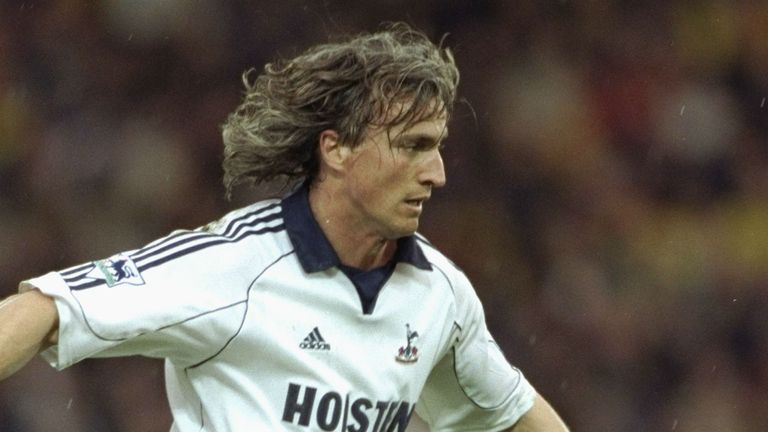 Like I said, we had a few big defeats there at times. We always seem to do well at home against Tottenham and they seemed to do well at White Hart Lane against us but it's a great place to play football with great traditions, great players and great managers - certainly in my time with Harry Redknapp and Mauricio Pochettino now.
You then think of the players that they've had like Gareth Bale and Luka Modric who have moved on and Dele Alli and Harry Kane now so they've had some great players but they've possibly been disappointed in the last five or ten years that they haven't won trophies.
Thierry Henry
There are great memories for me there at White Hart Lane because we won the title there.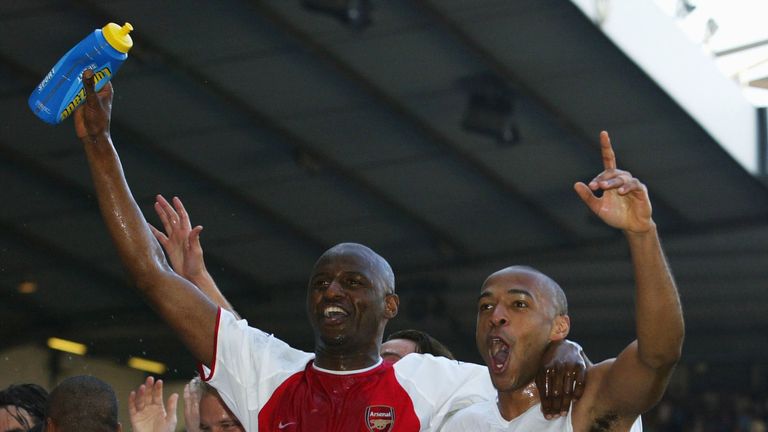 I lived something similar as a player when it was the last north London derby at Highbury and I woke up that morning not wanting to lose that game. I started on the bench actually, I was so upset about that because we had a game in the Champions League the week after but you have to respect the decision of the boss. I just didn't want to lose that last derby at Highbury.
Niall Quinn
I remember being a kid at Arsenal and I used to go onto the terraces at Spurs. No one knew who I was so you could do that then. Manchester United were playing Spurs and I went on my own, stood on the terraces and watched Mark Hughes score a volley from outside the box. I thought, 'Wow, wouldn't it be good to come to this ground as an Arsenal player and do something like that', because he completely stunned the Spurs crowd that day.
Fast forward two or three years and I played in a semi-final of the League Cup and got a late goal in the first game and I just felt then what it meant to be an Arsenal player winning at Tottenham, it was just incredible, even thinking about it now.
It was amazing because our fans had been starved of success for some time, George Graham had come in and he was trying to build a team. We had a lot of young players and on the particular night that we qualified for the League Cup final, we were being well beaten at half time, 2-0 down on aggregate and we were in big trouble.
As we were walking off knowing George Graham was going to kill us, the Spurs announcer let the home fans know how they could get their tickets for the final. George stopped us and said, 'Are you listening to that?' and so we were really motivated to come out and turn it around which we did. That's a great memory.
Watch Tottenham's last game at White Hart Lane live on Sky Sports as they host Manchester United on Nissan Super Sunday.