Premier League and EFL wage rises analysed in Deloitte study
By Peter Smith
Last Updated: 08/08/17 3:11pm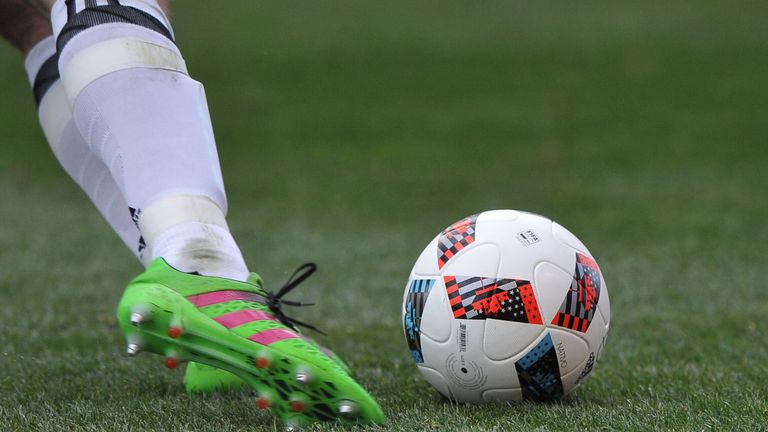 Premier League revenues may have hit record levels - but player wages are soaring, too, reveals a study into football finances. 
The Deloitte Annual Review of Football Finance 2017 takes an in-depth look at club finances from the 2015/16 season - the latest season in which complete records are available - and tells some interesting stories about the correlation between wage structure and league finishing positions.
In 2015/16 Premier League revenues were up nine per cent to a record £3.6billion but spending on wages was up 12 per cent to £2.3bn.
That outlay on wages grew at almost twice the rate it had in the previous two years.
However, Leicester City's remarkable Premier League win highlighted that high wages do not necessarily translate into success on the field.
The Foxes' £80m spend meant they had just the 15th highest wage bill in the division - £13m less than Aston Villa, who finished rock bottom of the table that season. Leicester's wage bill would have been even less had they not had to pay out player bonuses for winning the title.
Other notable differences were seen at Chelsea, who finished 10th, despite having the second-highest wage bill in the division (£232m), and newly promoted Watford (£58m) and Bournemouth (£60m), who secured Premier League survival although they had the lowest spend on wages.
Tottenham (£105m) were the only club to reduce their wage bill year-on-year, while Manchester United (£241m) spent the most.
Interestingly, Aston Villa (88 per cent), Swansea (85 per cent), Palace (80 per cent), Stoke (79 per cent), Everton (78 per cent), Sunderland (78 per cent) and West Brom (75 per cent) all had a wage/revenue ratio above 70 per cent - the threshold level used by UEFA as part of Financial Fair Play Regulations, according to the report.
In the Championship, clubs' spending on wages went up by four per cent to £561m, with the wage/revenue ratio alarmingly exceeding 100 per cent for the third time in four years.
In total, 13 clubs spent more on wages than their revenues, with Nottingham Forest's wages/revenues ratio at 173 per cent.
League One clubs spent £113m on wages, a six per cent increase, while spending in League Two was up just two per cent to £60m.
Combined, Premier League and EFL wages increased to £2.65bn (up from £2.35bn) - more than double the total spent by clubs in Germany, Spain, Italy and France.
PL clubs' revenues and wage costs
| Club | Revenue | Wages | Wage/revenue % |
| --- | --- | --- | --- |
| Man Utd | £515m | £241m | 47% |
| Man City | £393m | £198m | 50% |
| Arsenal | £350m | £195m | 56% |
| Chelsea | £335m | £232m | 69% |
| Liverpool | £302m | £209m | 69% |
| Tottenham | £209m | £105m | 50% |
| AVERAGE | £182m | £114m | 63% |
| West Ham | £144m | £85m | 59% |
| Leicester | £129m | £80m | 62% |
| Newcastle | £126m | £75m | 59% |
| Southampton | £124m | £85m | 68% |
| Everton | £122m | £95m | 78% |
| Sunderland | £108m | £84m | 78% |
| Aston Villa | £106m | £93m | 88% |
| Stoke City | £104m | £82m | 79% |
| Crystal Palace | £101m | £81m | 80% |
| West Brom | £98m | £74m | 75% |
| Norwich | £98m | £67m | 69% |
| Swansea | £96m | £82m | 85% |
| Watford | £91m | £58m | 64% |
| Bournemouth | £88m | £60m | 68% |