Neymar's £198m fee 'beyond rationality', Arsene Wenger says
By Stephen Turner
Last Updated: 04/08/17 7:27am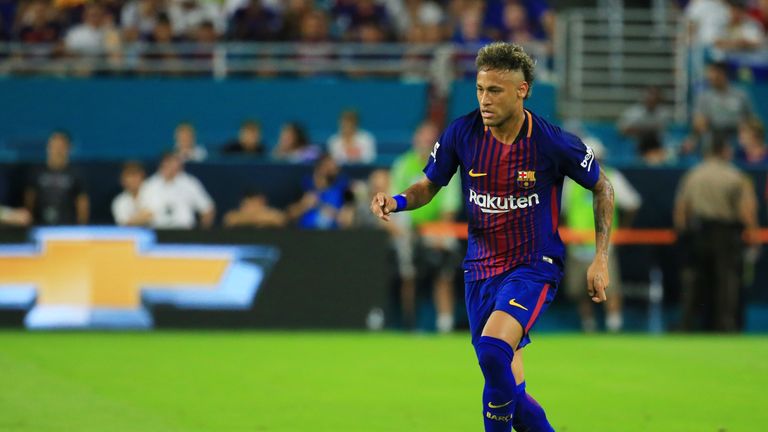 Neymar's £198m transfer fee shows how far "beyond rationality" football has come, according to Arsene Wenger.
Paris Saint-Germain's imminent outlay on Barcelona's Brazilian superstar will beat the previous transfer record by more than £100m - just 12 months after Manchester United paid £89m for Paul Pogba.
Wenger puts the dramatic increase down to the arrival of sovereign wealth in the game and concedes there is no way Arsenal can compete with clubs like PSG and Manchester City, owned by the rulers of Qatar and Abu Dhabi.
He said: "For me it is the consequence of the ownerships that has changed completely the whole landscape of football in the last 15 years. Once a country owns a club everything is possible.
"It becomes very difficult to respect Financial Fair Play because you have different interest from a country to have such a big player to represent that country.
"I always did plead for football living within its own resources. We are not in a period anymore where you think 'I invest that, I will get that back'. We are beyond that.
"The number [fee] today involves passion, pride, public interest and you cannot rationalise that anymore. On the other hand inflation is increasing - we were at £100m last year and only one year later we are at the £200m line.
"If you think Trevor Francis was the first guy for £1m [in 1979] and it looked unreasonable, it shows you how far football has come, beyond calculation and rationality.
"We still live with rationality and we are not the only ones - 99 per cent of clubs do that - but of course we cannot compete with that."