Liverpool v Man Utd: Soccer Saturday pundits pick their key men and scoreline
Last Updated: 13/10/17 6:07am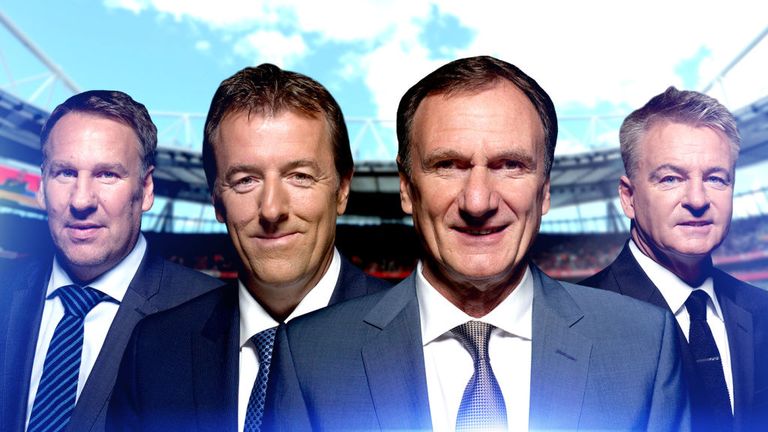 The Soccer Saturday pundits provide their predictions for Liverpool v Manchester United and pick out the key man they think will decide the outcome.
One of football's great rivalries kicks off this weekend's action, live on Sky Sports Premier League, with United looking to maintain their impressive start while Jurgen Klopp's side need to rise from their slump.
Here's what Phil Thompson, Charlie Nicholas, Paul Merson and Matt Le Tissier are predicting for the clash...
Thommo says: My prediction is that Liverpool will win and keep a clean sheet, because that is what Liverpool do in big games.
I know the Sadio Mane's omission is devastating, but I still think we've got enough. I think the team virtually picks itself but I suspect Alex-Oxlade Chamberlain might actually start as Emre Can played the full 90 minutes for Germany the other night.
I do think it is really interesting to see how Jose Mourinho sets up his side as I don't think he believed in his side last season and parked three buses to get a big draw out of it.
Obviously Manchester United are a better outfit now and he should be thinking Liverpool have got a lot more to worry about, but he knows if his side do come out and attack then that plays into Liverpool's hands.
Thommo's key man: I think how Liverpool handle Romelu Lukaku will go a long way to deciding this game. Our defenders tend to turn up, be more focused and up for the battle in big games.
It is also going to be United's biggest test of the season. What has always been levelled at Lukaku is that he doesn't turn up in the big games but he looks like a different player to the one at Everton, with more aggression and making it so difficult to play against. He looks hungrier than I've ever seen him.
Thommo predicts: 2-0 and Firmino to score first (45/1 with Sky Bet)
Charlie says: Despite being an Arsenal fan, I still look for this one when the fixtures come out, especially at Anfield. Jeff Stelling, please, it doesn't cost you anything to be nice, just let us watch this game! I love this football match and it is where really Anfield becomes a special place.
Mourinho is brilliant in these sort of games. He'll get his team to set up to frustrate and utilise their pace and power on the break. He'll camp in for the first 20-25 minutes, but the Liverpool fans will be patient because they know the situation.
United will be all over the hosts like a rash at set-pieces and that is where I worry for Liverpool. I don't think it is a 'job-under-threat' situation for Klopp but it is a trust situation for the fans, because he's trying to fit all of his stars and has not sorted the defence out, which is why United can do a job on them here.
Key man: With Liverpool being the home side and needing to unpick that defence to win and keep themselves in the title mix, it is Philppe Coutinho for me. He is the match winner who can prove my prediction wrong with a bit of brilliance.
Charlie predicts: 0-1 and Martial to score first (35/1 with Sky Bet)
Merse says: This is a massive game, but I just don't see how Liverpool can win without Sadio Mane. I half-fancied them with Mane, but I can't see it now.
It will be interesting to see how United approach it. You would like to think, with the squad and firepower they have got, that they will have a go. But we have said that before and they have parked the bus, so we will have to see what happens. It's a big game for Lukaku. Now he is with [United] he has to perform against the big boys.
Manchester United are a better team but Liverpool's home advantage should help them get a draw.
Key man: Lukaku has been in great form this season but this is a big game for him. If you look through his career, he hasn't really done it against the big boys.
It is also worth mentioning the importance of Mo Salah, who had a really good week with Egypt. If he can play well he can cause Manchester United major problems. He has to play well for Liverpool with Mane out.
Merse predicts: 1-1 and Rashford to score first (30/1 with Sky Bet)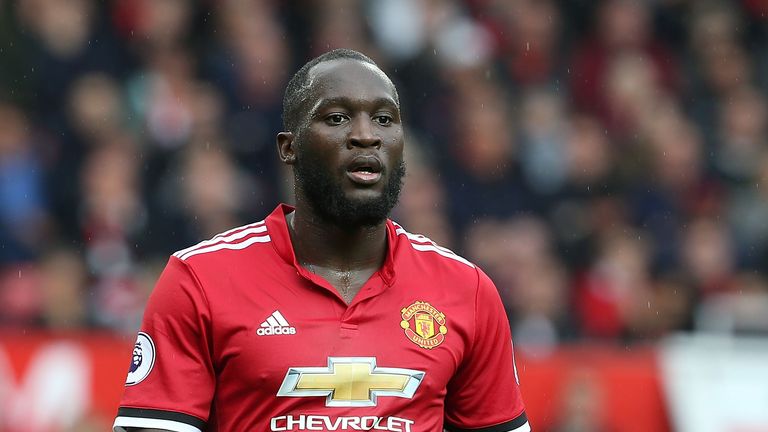 Le Tiss says: My view is that I would never oppose Liverpool against one of the big teams because that's when they tend to put in their best performances.
However, Manchester United are a tough nut to crack and have been impressive this season. Had Mane been playing, I might have been inclined to go with Liverpool but without him, I'm going for a third successive 1-1 draw for Klopp.
Key man: Liverpool's centre-back might well have a tough afternoon against Lukaku. He's got to start scoring big goals in the big games, but I don't see why he can't. He is of an age now where he should be thinking he can go and mix it with the best sides and the next four years should be the best of his career.
Le Tiss predicts: 1-1 and Lukaku to score first (18/1 with Sky Bet)