Harry Kane still not at Gareth Bale's level ahead of Bernabeu trip, says Phil Neville
Last Updated: 17/10/17 8:26pm
In the latest Super 6 Class of '92 diary, Phil Neville discusses Tottenham's trip to Real Madrid on Tuesday night, and grades Salford City's start as a professional outfit.
Spurs face their biggest test in years when heading to Madrid on Tuesday night, and Neville believes it could be an overwhelming experience for a number of Mauricio Pochettino's players when they walk out at the Bernabeu.
The biggest of stages
I don't think it is mission impossible at the Bernabeu but I do think it will give us a barometer of how good this Spurs side are. Are they capable of playing at the top level of European football?
I think when you go there for the first time it does blow you away, when you come up those steps from the dressing room and you see this cauldron you're about to play in. It's also the history of the football club and I think Tottenham will find this fixture really difficult.
We talked a lot recently about Anfield being a good barometer for Manchester United players over the years and I think the Bernabeu and Nou Camp are stadiums and occasions where it really tests you mentally and physically.
Playing at the Bernabeu is a special, special experience. Something that most Tottenham players probably haven't done in their careers and it will be interesting to see how they do, and whether this young side play with the same determination and quality as they do in the Premier League.
Kane's time to shine
It's a stage that Harry Kane believes, and probably Dele Alli believes, he wants to be playing on.
I remember when we first got into the European competitions and we came up against Rivaldo at Barcelona, Ronaldo at Inter Milan or Juventus when they had Zinedine Zidane and Alessandro Del Piero, you thought to yourself these are players we used to watch on television, the top players in world football, and I've got to test myself against the best.
Kane is playing on the biggest stage against Sergio Ramos and Raphael Varane, two of the best central defenders in world football, and it will be a test to see whether he can perform at that level.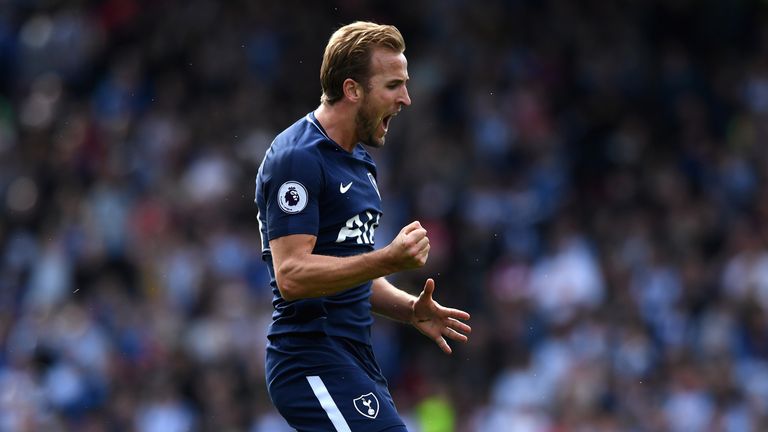 I think Kane has answered every question that has been levelled at him so far and this is just another question he has got to answer.
Is he now at a higher level that Gareth Bale? I don't think so because Bale has won the Champions League and other titles.
He's a fantastic striker and he's getting up to world-class level, but Bale is at a world-class level. He's made the move for massive, massive money, he's proved to the world he can do it in European tournaments, Champions League finals.
He's done it on the biggest stage and it's not just doing it one game, Bale has done it over a period of a time. If you can play for three or four years for a team like Manchester United or Real Madrid then that's when you can talk about being in the greats of European game. Bale has done that.
Salford school report
I think we're in a really good position and I think Harrogate (who are three points ahead in first place) know we're in a good position and that we'll be chasing them down at the end of the season with the quality of players we've got.
I think if you were planning at the start of the season, with the investment we've made in the squad, you'd say we've got to be the best team in the league and got to be in first position.
So at the moment we're second but I think there are factors for that. I think going full-time, getting used to full-time training, there's a period of transition. But we've had two or three months now as a professional football club so I think it is now the time for us to kick on.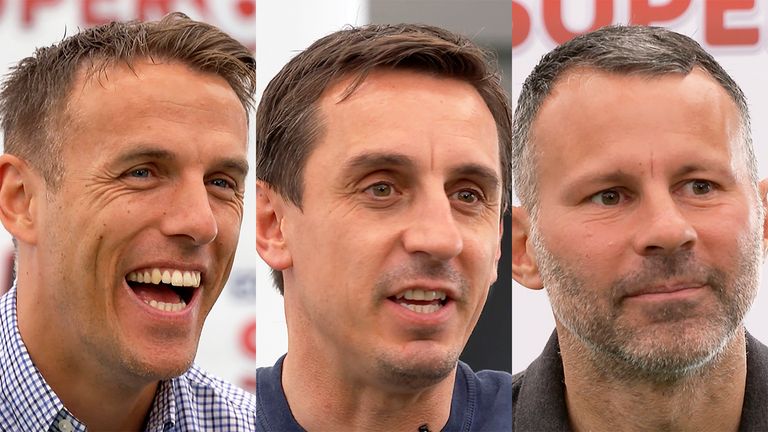 I think if you were doing a school report you would say 'good', but now is the time to do better, and I'm sure the managers would agree with that.
We've got a good set of players, we've got good managers, so now is the time to start getting three points, start scoring goals, really start putting teams to bed - particularly at home, where we need to improve our performances.
I feel this is the business start of the season, where you're going into November and December where the games are coming thick and fast and I hope this is where we start to show our quality.
Real Madrid 3-1 Spurs
Man City 2-1 Napoli
Maribor 0-2 Liverpool
Apoel Nicosia 1-4 Dortmund
Monaco 1-1 Besiktas
Spartak Moscow 0-2 Sevilla