Arsene Wenger says he has no concerns about playing Alexis Sanchez against Manchester City in next weekend's Super Sunday clash after praising his Chile star's improving form and fitness.
The Arsenal forward came close to leaving the Emirates Stadium for City on Deadline Day despite Wenger insisting throughout the summer that he would not be sold.
But the Gunners decided to pull the plug after they failed in an attempt to land Monaco forward Thomas Lemar as his replacement.
"I have no concerns because I'm not suspicious about performances or the desire to win of a football player," he said.
"When you are a football player you have a social contract with the rest of the team and I never question that. Once you don't respect that, it is difficult to say that you play football."
Sanchez has scored only one Premier League goal so far this season and his form has dipped, but Wenger believes his star forward is getting back to his best ahead of the huge trip to the Etihad, live on Sky Sports.
"I think he is coming back stronger physically. He runs after goals at the moment so he is a bit frustrated when he doesn't score like all the goalscorers," he said.
"I'm not worried about it, he works hard and it will come back. You never try too hard. I think at the moment he is marked well but he still creates many dangerous situations and he just has to not worry too much.
"You say that to all the strikers and they still worry but over longer periods he has always scored goals so that will come back."


Arsenal are pushing to break into the top four after seeing off the Swans and they are just a point behind third-placed Tottenham.
City have been installed as early title favourites following their blistering start to the campaign but Wenger insisted the pressure is heavier on teams at the wrong end of the table.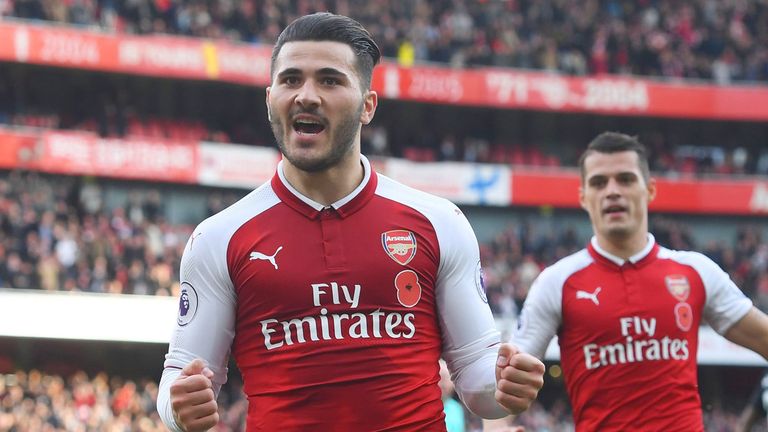 "The most difficult is the pressure is really on when you don't win," he said.
"When you win you have pressure, okay, but the real pressure in our job is when you don't win and you have absolutely to win.
"If tomorrow you are a manager and I give you a choice to sit on the bench of Crystal Palace or of City, what would you say? Yes, it is a pressure but it is a nice one."