Sophie Cook shares her story on My Icon: Rainbow Laces
Watch Sophie Cook on My Icon - available On Demand
By Sky Sports
Last Updated: 28/11/17 6:22am
The Premier League continues to produce compelling narratives season after season, but Sophie Cook has a story like no other.
In Monday's fourth installment of Sky Sports' new Rainbow Laces themed series of My Icon, she explains how a personal, life-changing decision which she made two summers ago propelled her into the public eye.
As Bournemouth were celebrating their promotion from the Sky Bet Championship to the Premier League on the pitch at Charlton on the final day of the 2014/15 campaign, Cook - the club photographer - was busy capturing memories that will last a lifetime for Cherries fans.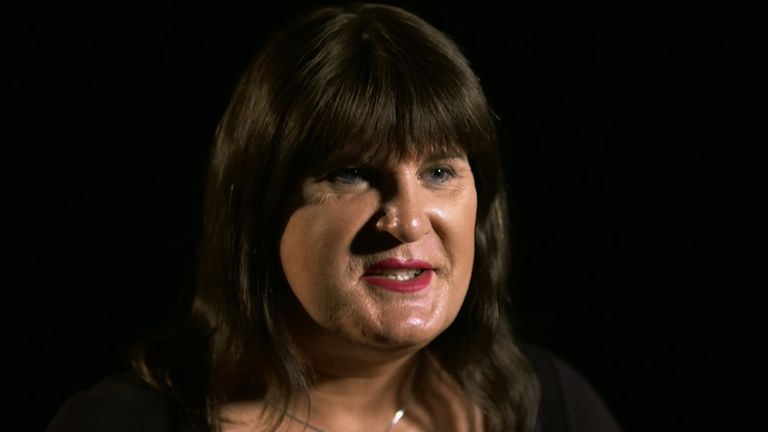 All I'm trying to do is be me, and be true to myself, and be authentic.
Sophie Cook on My Icon
But she didn't expect to be welcomed back for Bournemouth's first season in the top-flight.
"The day that we got promoted, I wasn't Sophie - I was Steve," Cook tells My Icon.
"I'd always known that I was transgender, and that was the point that I realised I had to come out.
"I honestly believed that would be my last ever game in football. A trans woman working in the Premier League was unheard of."
But to her surprise, when she informed the club that she was transitioning, Cook was met with support and the news that the job was still hers, if she wanted it.
"The reality is that when you come out, not everyone's going to understand straight away," she explains.
"But when the boss [Eddie Howe] asks what he can do to help, that's all you can ask for.
"I needed to meet the players before a match day, so it was arranged for me to go in for a training session.
"I remember they were all warming up the other side of the ground. Eddie comes up to me and says 'are you scared?'
"And I just said to him 'you know what, for the first time in my life, I'm totally at ease with who I am. So no, I'm not.'"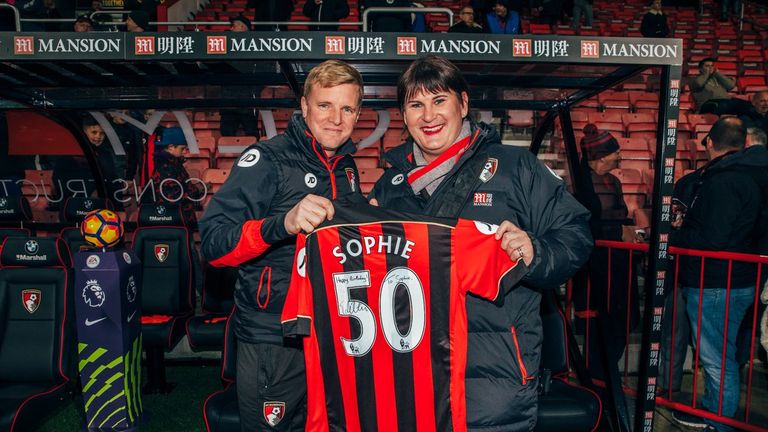 Cook continued in her role at Bournemouth for their first two Premier League seasons, and now works as a broadcaster and public speaker. As well as being an ambassador for Kick It Out, she stood for parliament in the General Election in June in the constituency of East Worthing and Shoreham, where she increased the Labour vote share by 114%.
"I get a lot of people tell me that I'm inspirational, or an 'icon'," she adds.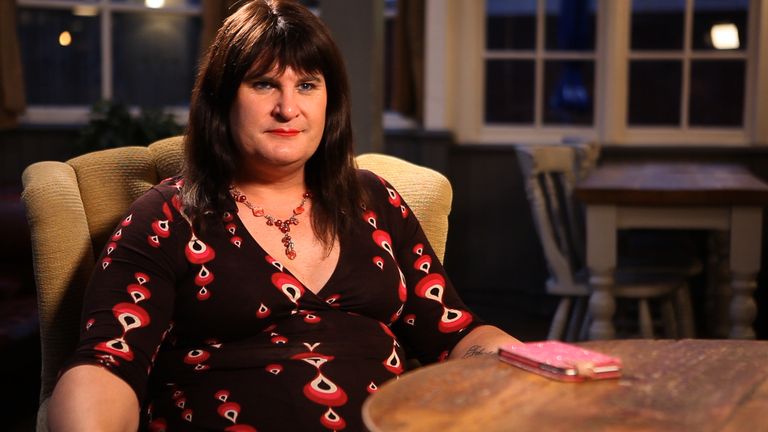 "All I'm trying to do is be me, and be true to myself, and be authentic.
"To me, that should be the default position for everyone. The fact that it's seen as something special actually does make me sad."
Don't miss the Sophie Cook interview in full on My Icon. All My Icon episodes are available on Demand.