Peter Odemwingie has revealed his infamous failed move to Queens Park Rangers was caused by Junior Hoilett's decision not to join West Brom.
Odemwingie, then of West Brom, thought he had secured a Deadline Day switch to QPR in January 2013 and drove to Loftus Road believing he would complete the formalities on the deal.
Instead, the Nigeria international was left outside Loftus Road in his car and refused entry into the stadium after both clubs maintained a fee had not been agreed.
Odemwingie, speaking on Transfer Talk, insisted the deal to take him to QPR had been agreed and was only told subsequently that the transfer rested on Hoilett moving to the Hawthorns.
"Everything seemed agreed, but actually I didn't know that one of the terms was that they [West Brom] were getting [Junior] Hoilett and [if I had known that] I would have never driven to London," Odemwingie said.
"Why would I have driven to London in bad weather? It was dark already, it was winter and I had just had a new born, who was one week old.
"Why would I leave my wife and my new-born kid to drive to London and wait outside?
"One thing I would have done [if I had known] is call my friends at QPR and say 'hey guys, can you find out whether Hoilett will actually come to West Brom or not?'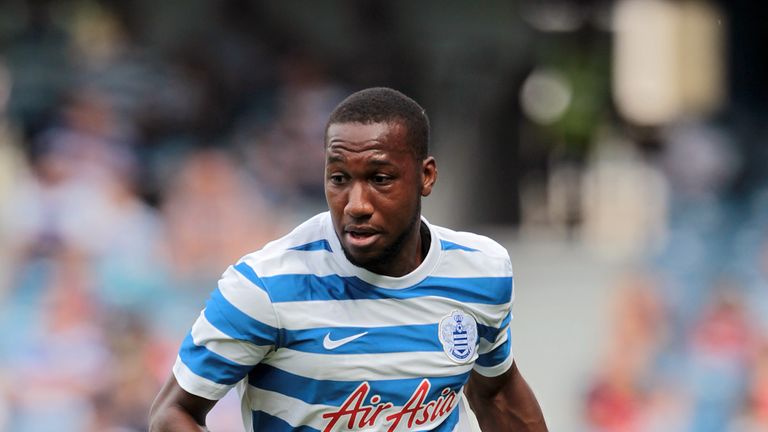 "That's what I would have done. But I didn't have to because I thought it was never a condition that he had to go the other way.
"I was left there waiting for the agents to tell me what's next. Then the time was ticking, I had a medical to go through, I obviously had to read the contracts and everything had to be drafted."
Click here to listen and subscribe via iTunes.
Odemwingie also revealed a buyout clause had been agreed between himself and QPR, who were subsequently relegated from the Premier League at the end of that season.
"My only thing was everyone knew that QPR had one foot in relegation, even though they beat Everton and drew with Manchester City, I asked for a buyout clause," he added.
"It wasn't a big figure, so they were happy to do a buyout clause. So I said to myself, if they get relegated, I can move onto the next Premier League team because I was sure that other teams would have paid that figure.
"But if need be, I would do a year in the Championship, it was not the end of the world."
Tune into the Transfer Talk podcast every Tuesday and Friday during the January transfer window for debate and analysis on all the latest deals.