World Football Index provide us with their unique perspective on the global game via their network of reporters across the planet. In this column, they look at Ajax star David Neres, who could become the next big thing from Brazil...
Brazil's 2017 South America U20 Championship squad were not the typical team of stars that followers of the nation's youth teams have become accustomed to. While there may have been a glimmer of stardust in areas of the squad, they certainly were not a team.
They made hard work of the first group stage, defeating hosts Ecuador but losing to Colombia and participating in a thoroughly un-Brazilian 0-0 draw with Chile. They went 3-0 up against Paraguay but almost fell apart late on in the game as the opposition mounted a comeback to make the final score 3-2.
The second group stage was not much of an improvement. They won just one of their five games, and another 0-0 draw, this time against a poor Colombia side, meant they failed to qualify for the 2017 U20 World Cup later in the year.


However, team performance does not concern most scouts attending the competition, and the then 19-year-old winger, David Neres, had already done enough to convince Ajax that he would be right for them.
The Eredivisie champions announced his signing during the tournament, and he joined them for €15m (£13m) at the end of the January transfer window.
Ajax scout, Hans van der Zee, had been alerted to the player and later took in games at the aforementioned South America U20 Championship to see if his initial instincts were correct. He saw attributes which would fit perfectly at Ajax, and they signed Neres for a club-record fee for a South American.
Director of football Marc Overmars said: "Neres is a player whom we've had our eye on for a while. He's one of the biggest talents in South America, and it's great that he chose Ajax.
"He's a right winger who can also play on the left flank, which is what we need. He's just 19 and he'll need to adjust to being here, but I believe that we'll already be able to enjoy his talents this year.
"It's a known fact that we're tight in terms of wingers and we have many important games coming up. That's why I'm happy that he'll be in Amsterdam soon, and we don't have to wait until the summer."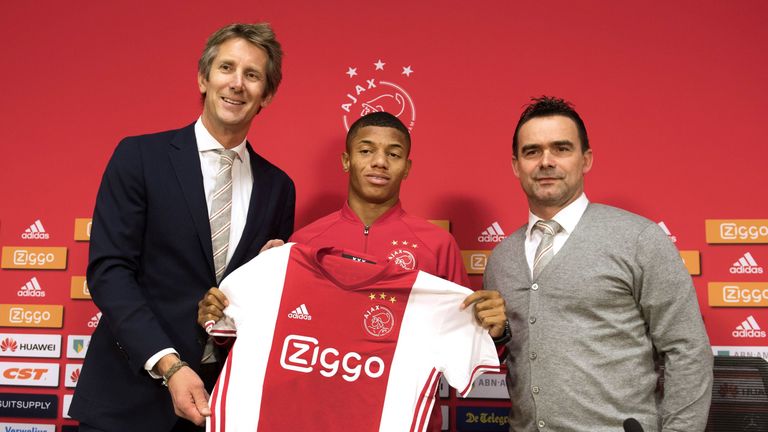 Ajax later made a move for one of the more impressive Brazilians at the tournament, Fluminense attacker Richarlison, but were trumped by Watford whose manager at the time, Marco Silva, said: "When I knew the player was ready to travel to sign with Ajax I did everything to stop that happening."
Neres, meanwhile, has been a more than adequate replacement for Anwar El Ghazi, who departed Ajax as the Brazilian joined. Their new man took El Ghazi's No 7 shirt, and settled into it quickly after returning from international duty and spent a couple of months around the club's youth set-up as he adapted to the Ajax way.
He made his first start in De Klassiker, against arch rivals Feyenoord, which was an indication of how much the club trusted their player after his work at Jong Ajax - the reserve team - where he had managed two goals and an assist in four games. He rewarded this trust with what turned out to be the winning goal on his debut, which instantly endeared him to the fans.
Since making his debut at the end of the 2016/17 season, Neres has become a regular in the Ajax first team and has considerably improved since his days in Brazil. The coaching he has received in the Netherlands has made him more tactically aware, and honed his natural abilities into a potent attacking weapon.
He is the ultimate nightmare for defenders, and his biggest strength is his unpredictability. He has a combination of speed, flair, touch, and dribbling skill which makes him one of those players who give the impression that even they do not know what they will do next.
Luis Suarez was probably the last Ajax player to have the same combination of skills to this level.
But while the Uruguay international operated in a number of attacking roles across the front three, eventually becoming the best striker in the world, Neres plays predominantly as a right winger or right inside forward, where he will attack the space ahead of him or cut inside onto his stronger left foot.
Unlike many inside forwards or inverted wingers, the 20-year-old also works effectively along the byline, and this is another trait he shares with Suarez. He is able to engineer chances from the goal line by beating his man or by picking the right pass into the box.
One of his preferred moves involves stopping abruptly and turning onto his left foot, and while this may appear predictable at first, the way he can accelerate forward from the standing start still puts doubt in defenders' minds.
He's able to perform the task of a traditional right winger, and even though he will often work out a way to finish the sequence off with his left foot, he has scored three goals with his right during his time in Amsterdam. He also passes into the box rather than playing low percentage crosses, which makes his final ball more likely to result in a chance.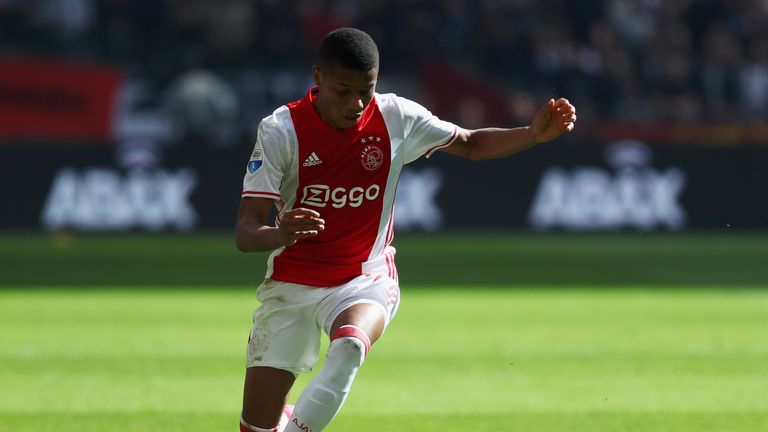 Neres averages 2.7 key passes per 90 minutes so far in the 2017/18 season, which puts him second in the Ajax team behind playmaker Hakim Ziyech. He also completes 3.5 dribbles per 90 minutes, and these skills have combined to produce eight goals and 11 assists (including penalties won) so far this season, meaning he's contributed to more goals than any other player in the Eredivisie.
If Neres and Richarlison continue their trajectory, they could eventually be reunited at the top level, either playing against each other or even operating in the same team. Both players will hope that they play together for Brazil regardless of whether their club careers cross paths, and in doing so they would show that though the 2017 Brazilian U20 side failed as a team, it still succeeded in producing stars for the world stage.
Watch Neres in action on Sunday for Ajax, live on Sky Sports Football against Utrecht.