Former Manchester United full-back Patrice Evra is returning to the Premier League, but what can he bring to West Ham at 36?
Evra was sacked by Marseille earlier this season and banned by UEFA following an altercation with a supporter, but completed a free transfer back to England's top flight on Wednesday.
The veteran has signed a deal until the end of the season but what can Hammers fans expect from the excitable Frenchman?
He's 36, is he fit?
Judging by his Instagram, yes. But as we know, that only tells us half the story.
Within 10 days of leaving Marseille, Evra posted a video of himself on a treadmill, with the message: "Can't wait for my next move," and has since been filmed pulling a car with a rope and recovering from a session in a cryogenic chamber.
Perhaps he assumed he would find a club sooner than he has, but the posts suggest the 36-year-old was keen to put himself in the shop window.
Evra was widely-regarded as one of the fittest at Old Trafford during his eight-year stint, and has been in Dubai training on a daily basis since he left Marseille in mid-November.
But there will be doubts as to whether an already-ageing West Ham defence will be freshened up by the introduction of Evra, who would go in as the club's oldest player by 18 months.
How did he get on at Marseille?
It all started well for Evra back in January after joining on a free transfer from Juventus on an 18-month deal.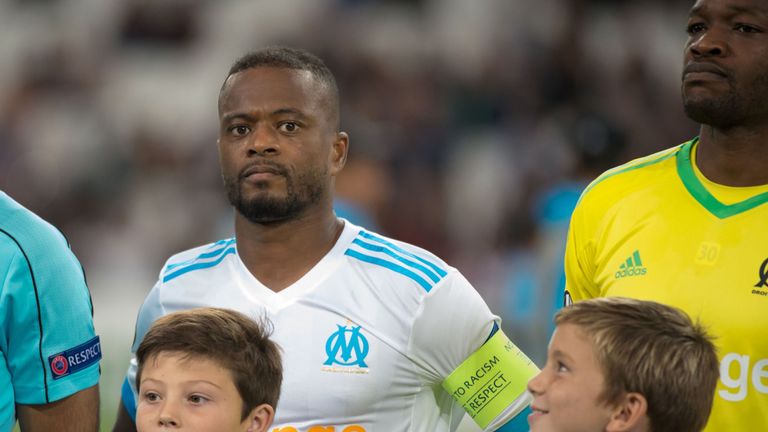 Evra was a regular starter towards the end of last season as Marseille finished fifth, and this season also started positively. He played the full 90 minutes in Marseille's first two league games, and was even made captain for the 1-0 win over Nantes and both legs of their Europa League qualifier against Domzale.
He was soon playing second fiddle to former Aston Villa left-back Jordan Amavi, before the infamous incident in Portugal.
Evra was of course sent off before Marseille's Europa League defeat against Vitoria on November 2 last year, after lashing out at a supporter who Evra claimed was abusing him. He was sacked a week later, with seven months left on his deal.
What does he bring?
This one's easy. Evra brings a wealth of experience with him to the Premier League, having won seven league titles, a Champions League, a French Cup, two Coppa Italias and 81 France caps.
But experience only counts for so much; Pablo Zabaleta arrived at West Ham with a similarly impressive record, and though the Argentine has been one of their best players this term, the Hammers still suffer from an erratic backline.
David Moyes, clearly a fan of Evra from his own ill-fated stint at Manchester United in 2013/14, will view him as a positive influence around the dressing room, as West Ham prepare themselves for a battle against the drop.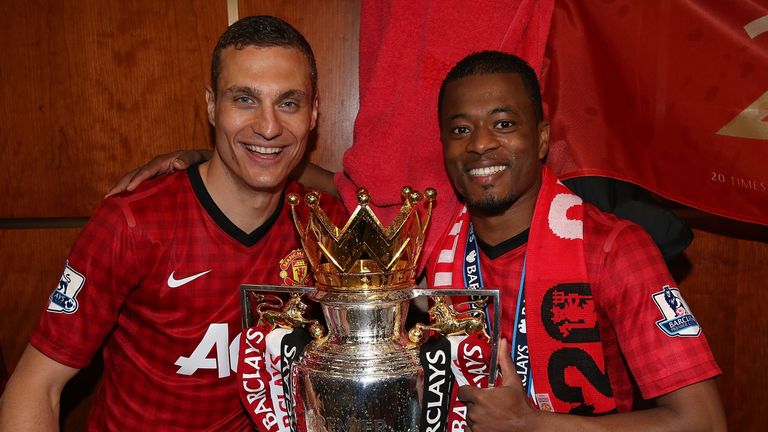 Meanwhile, Evra's former France team-mate Paul Pogba recently said: "He really helps the team and the staff, he is behind us.
"Even on the bench, this is a person who will encourage everyone, a person who will be in the dugout and who will come into the locker room to talk to the team, to encourage them.
"This is one of the few players who pushes players by saying: 'Do better than me. I don't want to be selected, let the young play to progress'. He's a real leader, a big brother for everyone. Uncle Pat, as I call him. He's an uncle for everyone."
As we know, Evra has had his controversies. He was banned for five France games in 2010 for his role in the players' rebellion during the World Cup campaign in South Africa, but Moyes clearly sees him as a influential character to have around the club.
Why do West Ham want him?
It's a strange one for West Ham, given co-owner David Sullivan's comments in an interview with the Guardian in December.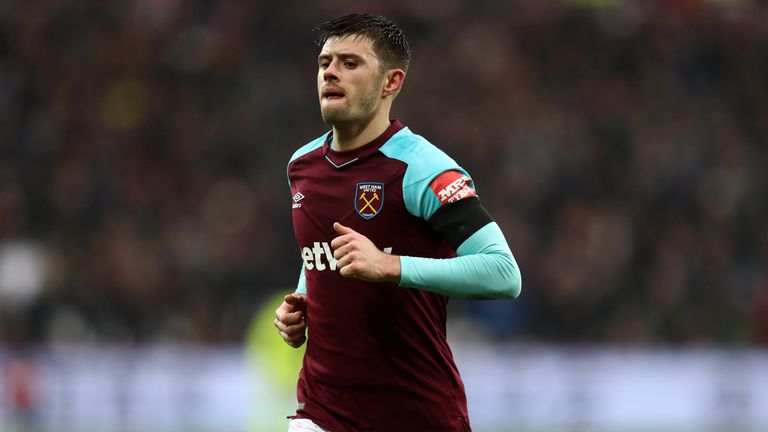 "We have to take a look at the age of the players we're signing. We will have to bring in two or three in January. They won't be old journeymen, they will be young players. They won't be 32."
Their current defence includes Jose Fonte (34) and Zabaleta (33), as well as Winston Reid and Angelo Ogbonna (both months way from hitting 30) and James Collins (34) being used regularly in recent weeks.
Arthur Masuaku is serving a six-game ban for spitting, so Evra is likely to come in as an experienced back-up for Aaron Cresswell. Even when Masuaku returns, the 24-year-old has regularly been pushed into an attacking position, meaning West Ham have been left extremely light at left-back.
Wait, isn't he banned?
Evra was banned by UEFA until June 30 from "all UEFA club competition matches" for which he would be otherwise eligible but the ban relates to Champions League and Europa League matches.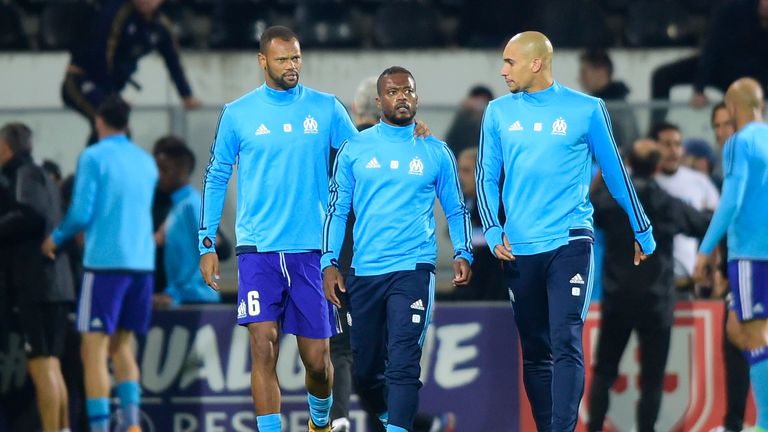 He was not banned from playing for Marseille in domestic games, but they still chose to terminate his contract "by mutual consent".
Therefore UEFA has no influence over whether Evra competes in any domestic competition.
Is he up for the challenge?
Seems he can't wait to get started. Speaking to the club's official website, Evra declared the deal "the fastest thing I have done in my life because both parties wanted to work together."
"It's amazing to be back and I am thankful to West Ham for giving me the opportunity to do my job," he said. "I'm just happy to be here, it's really simple. You don't realise how lucky you are and just to wake up this morning and know I am going to train with my new team-mates made me smile!
"When you have to make a deal and money is not the issue, the deal could be done in five minutes. The main thing was for me to join West Ham and to help my team-mates to win as many games as we can."