Watford's Nathaniel Chalobah speaks to Sky Sports about his long spell on the sidelines, how a return to education has helped him through, and why he's still dreaming of earning a place in England's World Cup squad.
It feels like a long time ago now but this season could hardly have started any better for Nathaniel Chalobah. Having taken the bold decision to leave boyhood club Chelsea for Watford in July, the central midfielder impressed enough in his early appearances to earn a first senior England call-up for their World Cup qualifiers against Malta and Slovakia.
Chalobah did not get the opportunity to make his debut in those games, but after years of loan spells and a long battle for playing time at Chelsea, it seemed he was finally primed for a breakthrough campaign. His rapid progress made it all the more frustrating when, midway through September, he fractured his kneecap in training with Watford.
"It was very difficult to take," he tells Sky Sports. "I was pretty upset when I found out how serious the injury was and how long I would be out, but an injury can never really come at the right time in football. Things happen and you just have to move on. I'm working as hard as I can to get myself back fit and playing again."
Chalobah has been sidelined for five months now. His return date remains uncertain but he is optimistic of returning soon. He is desperate to win back his place in the Watford team and impress new head coach Javi Gracia, but speaking to Sky Sports at the launch of England's World Cup kit is a reminder of his other big motivation.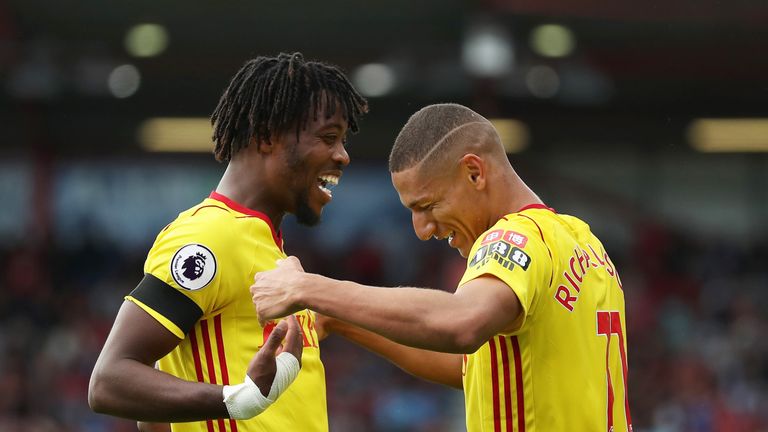 Chalobah is, of course, no stranger to pulling on the England shirt. He has represented his country at every level since the U16s and made more appearances for their U21s than any other player since James Milner, but he admits the senior call-up was his proudest moment yet.
"I was literally about to leave the club and head back home when I got the phone call," he says. "I couldn't believe it. I stopped and froze on the spot and thought: 'Oh my God, this is actually happening.' I kind of had a feeling that it might be coming because I was doing well and everything else, but to actually get told I was in the squad was just amazing."
Chalobah is highly rated by Southgate having worked closely with him in the U21s. "I've worked with Gareth for a few years," says Chalobah. "He's a great manager but also he's a very nice guy. I think by going into the senior squad having already worked with him, I knew exactly what to expect.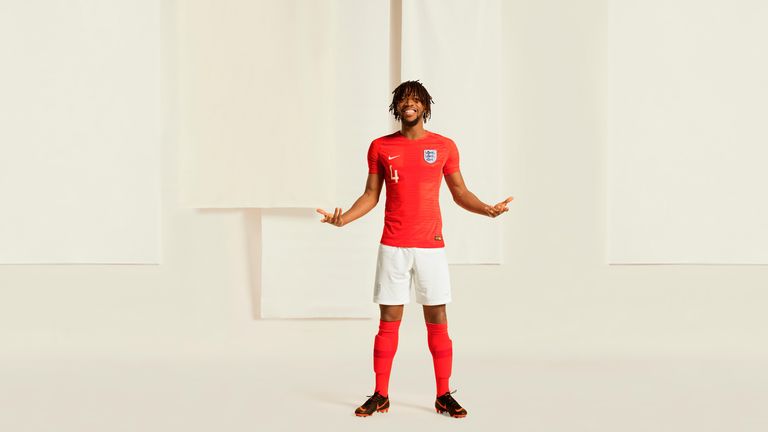 "It was like meeting up with the U21s again in some ways, because I had already played with a lot of the lads there as well. The boys welcomed me from the first minute. Gareth has tried to make sure the environment is one where the transition from the U21s to the seniors is not a massive one. It means you can just be yourself when you go into the camp."
Having risen through the ranks so impressively himself, Chalobah is better qualified than most to comment on England's recent progress at youth level. He was one of the top performers as the U21s reached the semi-finals of the European Championship in the summer. Either side of that, there were tournament wins for the U17s, U19s and U20s.
"It was not a surprise at all to me because I could see the changes coming in quite a long time ago," he says. "I realised the teams were getting better, the standard of training was getting better, and the philosophy of the way we played was starting to change. It runs from the young groups through to the senior squad.
"You look at the top, top nations, like Spain and Germany, and they all have that uniformity through the age groups. I feel like England are going through the same thing now. If you look around the senior squad, it's quite young. A lot of the players in there have worked with Gareth before. It's just another added bonus of all the work that has gone in over the years."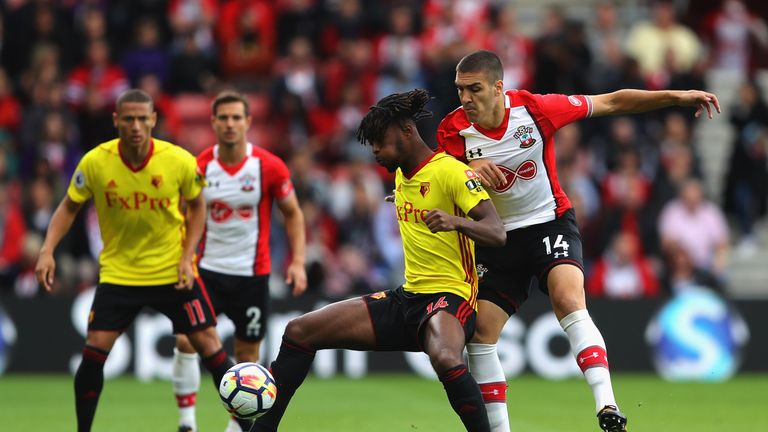 Chalobah can't help but smile as he describes the "fantastic experience" of training with England's senior side and taking his place on the bench against Slovakia at a packed Wembley Stadium, but the long months since then have not been easy.
"It has been tough mentally for me," he says. "Luckily I've got a really strong family base and people around me to help keep me occupied."
Friends and family have kept his spirits up but it is a testament to Chalobah's intelligence and professionalism that he has also used his spell out to return to education. The 23-year-old is taking an online course in business and football with the Sports Business Institute in Barcelona.
"I always enjoyed school and football took up that time, having to stop because I was full-time, but now I have time on my hands because of the injury so I decided to go back into it," he says. "I'm on my computer doing courses and lectures every week and I've started reading a lot more too.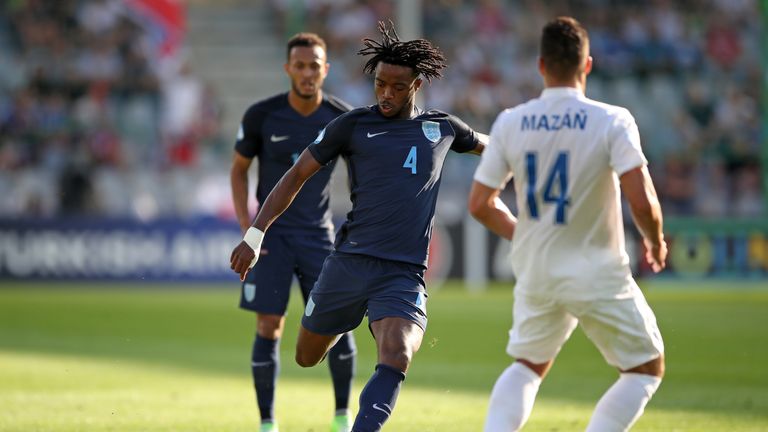 "We leave school and sometimes all we know is football, but I feel like these things keep me stimulated and keep my mind focused on different things. Sometimes you just need to take a break away from football. They are things I wouldn't usually have done but I've had the time so why not?"
Chalobah is enjoying his new challenge but it might not be long until he finds himself with rather less free time on his hands. "It's something where I have to be patient because it's a serious knee injury, but the recovery is going well," he says. "I'm seeing a specialist and should hopefully get the all-clear soon to be back on the grass."
Chalobah hopes to pick up where he left off with Watford, but what about that World Cup squad? "That question is…" He smiles again as he searches for the right words. "Honestly, it would be a dream come true. It's always an honour to put on that shirt but to get the chance to do it at the World Cup would be the greatest achievement. I'm working as hard as I can for it."
Bringing a modern edge to classic design, Nike's distinctive 2018 England Collection will be available from nike.com in March.