Alan Pardew: No assurances from West Brom board over future
By Matthew Treadwell
Last Updated: 09/03/18 4:04pm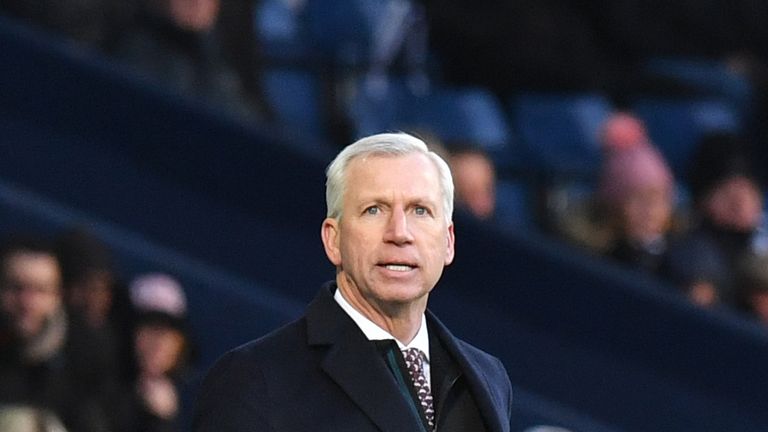 West Brom manager Alan Pardew says he has not spoken to the board about his future and will instead focus his attentions on their battle for Premier League survival.
The under-fire Baggies boss felt they were unlucky to lose 1-0 to Watford last time out, but is confident a win would be enough to help turn their season around.
"I can't ask my players to scrap and fight and dig themselves out of holes if I am not prepared to do the same thing myself, so that's what I am going to do until I am asked not to," he said ahead of Saturday's game against Leicester.
"That's what I expect my team to do tomorrow, show fight, know we are going to have difficult moments in the game and deal with them and try and have the character and resolve to put things right and win us a game.
"It wasn't so long ago that we beat Brighton and confidence levels were high. We took that to Merseyside [Everton in the Premier League and Liverpool in the FA Cup], lost players through injury and we haven't really recovered from that.
"A win can change a lot of things, I looked at players performances from that period compared to this period and we have definitely got some improving to do. Most of that is down to confidence.
"I have not asked for any assurances [from the board], there's no point.
"We know where we are and the board know I am the kind of manager who will do the best I can every week to get the team in a good place to win a game of football."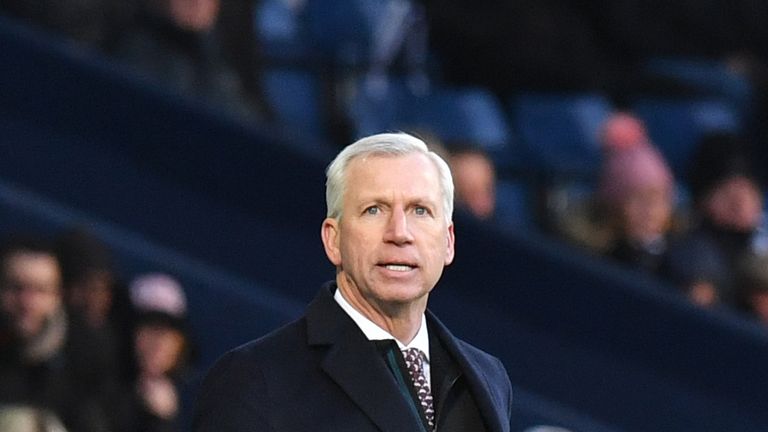 Despite his disappointment at the Vicarage Road defeat, Pardew is taking heart from Leicester's escape from the relegation places the year before they won the Premier League, as well as Swansea's drastic improvement under Carlos Carvalhal when they appeared set for relegation.
"This particular result [defeat to Watford] hurt us because we know we are running out of games. As tight and as well as we played, we walked away with nothing," he added.
"This situation can change very quickly and Leicester - who we play tomorrow - were in the same situation and had one point less [in 2014/15], so it is not impossible for us.
"A victory can change the dynamic of a team very quickly. You have only got to look at Swansea's recent recovery, where a win comes at the right time and then you can push on. That hopefully will happen to us."
West Brom striker Jay Rodriguez confirmed on Friday he will contest a charge of racism that has been levelled against him by Brighton's Gaetan Bong, although Pardew said he knew few further details.
"That's some way off, wherever that is going, but he is contesting that," said Pardew.
"He's been a great pro and he's very level-headed, so we haven't seen too much of a change in his attitude to training."
As for news of another striker - injured Liverpool loan player Daniel Sturridge - Pardew is hopeful he will be fit to return to action after the international break, when the Baggies play Burnley at The Hawthorns.
"He's getting closer. We think he will miss the Bournemouth game, which is a shame," he said.
"But the next game comes after the international break and we think he should be good to go. That is probably his schedule.
"For a long time we have struggled to score goals and I brought Daniel in to correct that. We are hoping Daniel gets fit and becomes a real asset to us."