West Brom's Jay Rodriguez to contest racism charge following claim by Brighton's Gaetan Bong
By Rob Dorsett, Sky Sports News reporter
Last Updated: 09/03/18 4:26pm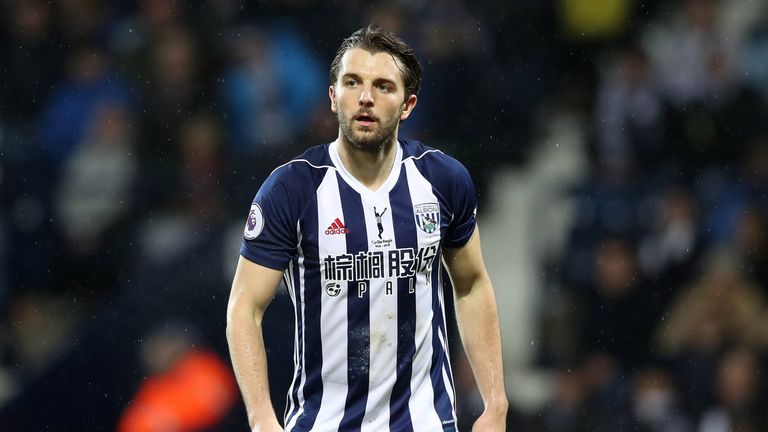 West Brom striker Jay Rodriguez has informed the FA he will contest a charge of racism against him, and request a personal hearing, Sky Sports News understands.
Rodriguez's legal team are already preparing a defence to the claim by Brighton's Gaetan Bong that the Cameroon defender was subject to racist language from Rodriguez during the Premier League game at the Hawthorns on January 13.
The FA imposed a deadline of Friday for Rodriguez to respond to the charge.
If the charge is upheld, Rodriguez faces a minimum five-match ban, although the FA are expected to comment on the matter only after a decision by an Independent Regulatory Commission at a later date.
The player has said he is "gutted" and "in disbelief" that the accusation has been levelled against him.
Sky Sports News reported last month that Rodriguez's representatives will use a top lawyer and a lip reader as part of their efforts to clear his name.