Edinson Cavani has admitted there was a problem with Paris Saint-Germain team-mate Neymar earlier in the season, but says the pair have since "come to an understanding".
Following Neymar's world-record move to PSG from Barcelona in the summer, the duo reportedly had a falling out in September after Cavani refused to let the Brazilian take a penalty.
Neymar later dismissed news of frosty relationships with both Cavani and coach Unai Emery as "false stories", before going on to declare he was "very, very happy" in Paris amid reports linking him with Real Madrid.
Speaking to French media company RMC Sport, Cavani conceded there was an issue with Neymar regarding set-piece duties, but says any differences have since been ironed out.
"It is true that there was a problem at that time with Neymar," Cavani said. "We spoke about it together - I told him that I was the first to want him to win things individually.
"However, I told him there was a condition and that was that he must put the squad's collective objectives first.
"I am a footballing worker - I am not a star. I am a hard worker who looks to give everything. If I have team-mates who can win individual accolades, then I will do everything to help them.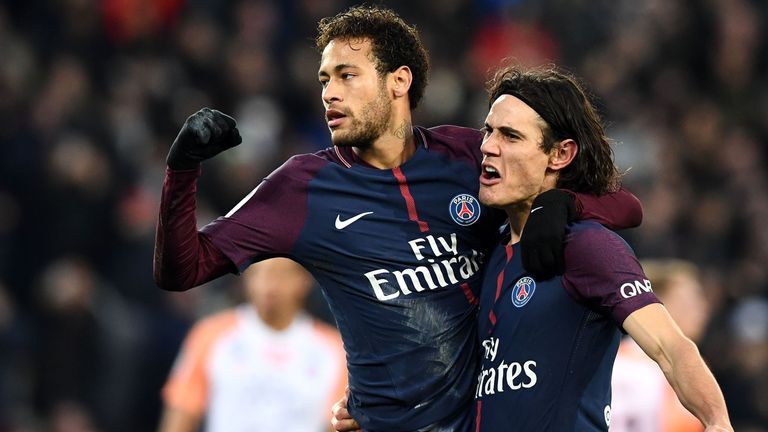 "They must put the team's goals first, though. Gradually, we have come to an understanding. The team's superiors have taken a decision and I have respected it."
A crushing 7-1 victory against defending champions Monaco handed PSG the Ligue 1 title back in April.
The Parisian club currently sit on 91 points, and are able to reach the 100-point mark should they win their final three games of the season.