We asked the Soccer Saturday pundits to name each Premier League club's player of the year. Here are their standout stars...
Charlie Nicholas' player of the year
I don't think anybody has earned the tag of player of the year. I think a lack of respect was shown to Alexandre Lacazette by dropping him for Pierre-Emerick Aubameyang, but they have proved they are better together. Mesut Ozil hasn't had a great season but he has still been the best creative player, but I have to abstain as none of them deserve it.
Paul Merson's player of the year
They can be a bit hot and cold but I always enjoy watching Junior Stanislas. He's had some injuries but he's stepped up.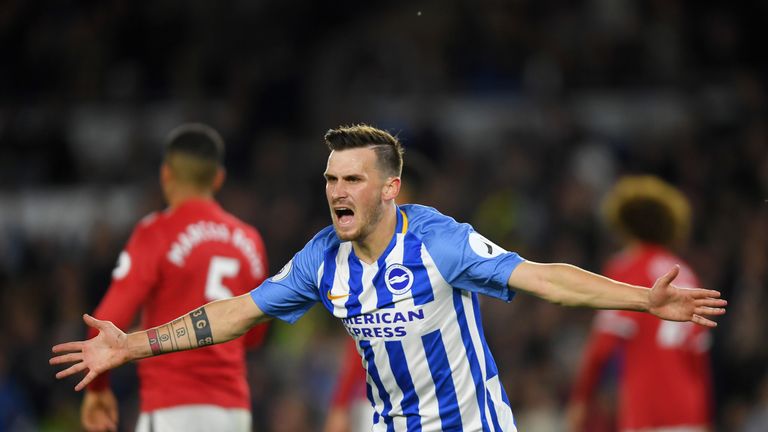 Charlie Nicholas' player of the year
They've got a very good goalkeeper in Mat Ryan, then Shane Duffy and Lewis Dunk were excellent with their honest defending. Glenn Murray has been fabulous and proved he can deliver at this level, but Pascal Gross just nudges him out for the award with his creativity. He showed a bit more quality than the rest.
Matt Le Tissier's player of year
Nick Pope has come from nowhere, Barnes and Wood have chipped in with a few goals. Jack Cork has been solid and James Tarkowski has to be right up there. I'm going to go with Pope because of the way he's gone from thinking he'll be sat on the bench all season to being thrown into the team and performing every week.
Paul Merson's player of year
It's between Eden Hazard and Willian but I'll go with Hazard.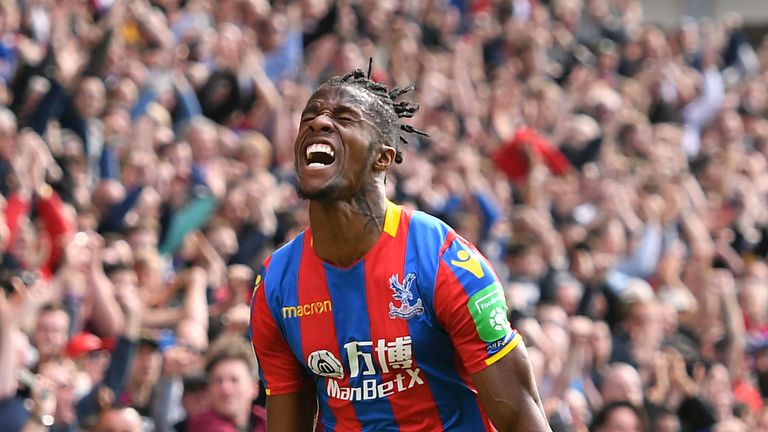 Paul Merson's player of year
Wilfried Zaha, without a doubt. But Luka Milivojevic has been very good.
Paul Merson's player of year
Jordan Pickford has been great for Everton this season. When you look at it, paying £30m for a young goalkeeper can look a bit strong but he's been the outstanding performer for the club. He's gradually getting a bit more experience and growing into himself after a nervous start. He's a lot more confident now and he's England's number one.
You buy full-backs for £50m and centre forwards for £70m but when you spend £30m on a goalkeeper everyone questions it. It's the most important part of the team. No one ever wins anything without a good goalkeeper so his price tag was never a worry for me because you could sell him for more this summer. It was a good buy.
Charlie Nicholas' player of the Year
I'm actually going for the goalkeeper, Jonas Lossl. He does make a few silly mistakes, although part of that is because he's asked to pass from the back, but he makes some unbelievable saves, including the one from Chelsea's Andreas Christensen on Wednesday night which kept them in the Premier League.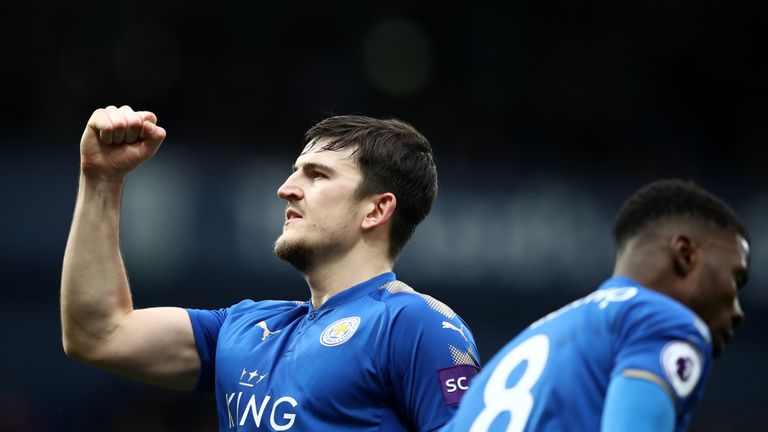 Matt Le Tissier's player of year
I think Harry Maguire would have to get it. I think he got the fans' award and he's given himself a decent chance of starting for England at the World Cup. Jamie Vardy would also be up there with a goal every other game.
Phil Thompson's player of year
Simply Mohamed Salah. I'm not even going to pretend it is close because to do what he's done in a first season, not being an out-and-out striker, it has just been an astonishing season. Never in his wildest dreams could he have thought he would score the volume of goals he has.
Phil Thompson's player of the year
So many have impressed. David Silva has been fantastic, Leroy Sane has been great and Raheem Sterling's performances have shocked me. I never thought he'd become the finished article.
However, the player of the year has to be Kevin De Bruyne as he makes everyone else play well with his game intelligence. He leads the high press from the midfield on top of his goals and assists. And if you had a pass of a season award, he would dominate the highlights reel.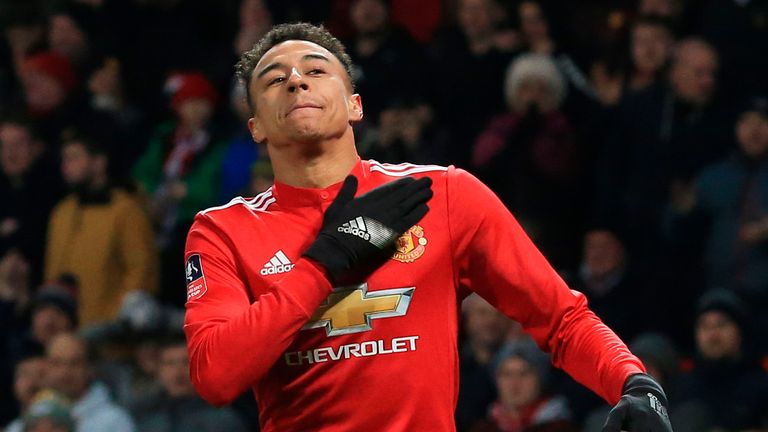 Charlie Nicholas' player of the year
I know David De Gea got it from the club but I hate to give it to goalkeepers unless they've been unbelievable for a lesser team. Yes, he's the best goalkeeper in the world, but I would actually give it to Jesse Lingard because he scores goals and brings entertainment to an otherwise bland team. He's now a certainty to start in the World Cup for me.
Phil Thompson's player of year
I think Jonjo Shelvey has had a very good campaign but I would probably go for their captain, Jamaal Lascelles. I think he's epitomised what they need as a leader and a winner.
Matt Le Tissier player of year
Alex McCarthy might have only played half of the season but he made some crucial saves in key games, especially recently and has been one of the few pluses for the season. There are not really many other contenders from a season most will be happy to put behind them.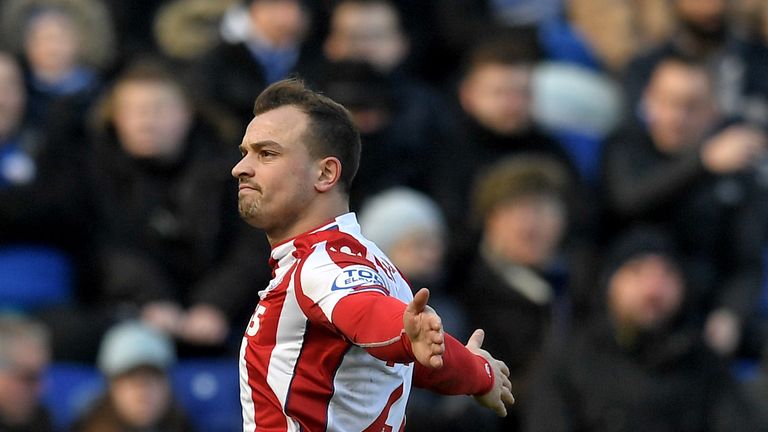 Charlie Nicholas' player of year
Jack Butland had been but he made errors in the run in, so Xherdan Shaqiri has probably been their best player because he's the one who wanted to get on the ball and scored the goals which gave them a fighting chance.
Paul Merson's player of year
Alfie Mawson. He won't be there next season - not a chance.
Matt Le Tissier's player of year
I've been impressed by Jan Vertonghen, who has been solid at the back and hasn't made many mistakes. However, it's difficult not to give it to somebody who has scored close to 30 goals so I'm going with Harry Kane for his consistent scoring again. Eriksen has been a fantastic as well. Son has gone off the boil a bit lately but he is worthy of a mention too.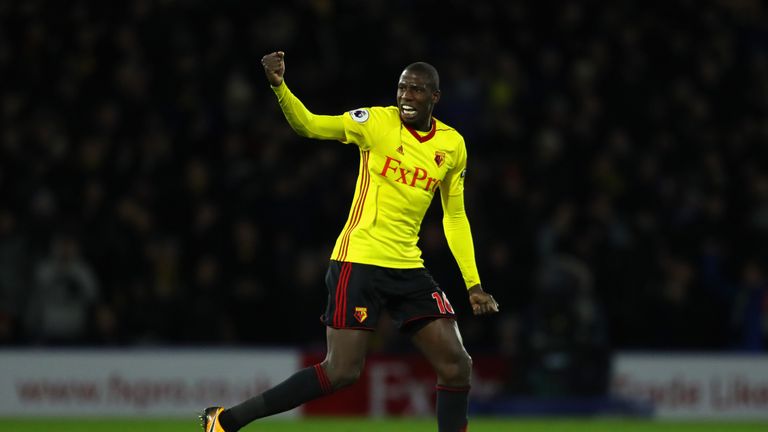 Charlie Nicholas' player of the year
It has to be Abdoulaye Doucoure by a distance. Even watching them lose to Spurs last Monday, his energy and movement stood out. I'm not a big holding midfield fan but he could easily do that and more for Arsenal with the way he covers the ground. Everton will surely be looking to snap him up as well.
Charlie Nicholas' player of year
Where do you start? I've always been quite impressed with Ahmed Hegazi when I've seen him play, while Salomon Rondon and Jay Rodriguez have put in decent shifts. I can't think of a midfielder who is worth a mention, and through the season it has been Ben Foster who has been their best player because of how busy he's been.
Phil Thompson's player of the year
I was shocked at how inept and disinterested Marko Arnautovic looked at the start of the season. I covered the game against Southampton where he got sent off for elbowing a centre-half. To have turned it around and become such a key figure, a little like Zaha at Palace, is really impressive.