Jorginho is ready to snub to Manchester City in order to join Chelsea, according to Napoli's president Aurelio De Laurentiis.
De Laurentiis previously claimed Napoli had rejected a bid of £44m (€50m) from City for Jorginho and Sky Sports News understands the Premier League champions have been in advanced talks over a deal for the 26-year-old for a number of weeks.
De Laurentiis revealed he agreed a deal for Jorginho with Man City chairman Khaldoon Al Mubarak over two weeks ago but, according to Sky in Italy, Chelsea have since come in with a bigger offer, in terms of both the transfer fee and wages.
"These offers did not start from Chelsea, but from Manchester City. As a matter of fact, I will apologize to Khaldoon [Al Mubarak], because I found a deal with Khaldoon 15 days ago," De Laurentiis said.
"He called me, we spoke on the phone and I said, 'ok, I don't agree with you on A, B, C'. 'Let's solve the situation the two of us', he told me. And we did it, we solved it.
"However, if for personal reasons I won't get into, the player prefers to live in London rather than in Manchester, I can understand him.
"If Chelsea pay him more, I can understand it too. So I can just apologize to Khaldoon.
"But it does not depend on me. If Jorginho moves to Chelsea, my agreement with Abramovich does not depend on Sarri becoming their next manager."
However, despite what De Laurentiis has said, Man City believe they remain in pole position to sign Jorginho.
Sky Sports News understands the player told Man City two months ago that he wanted to join them and move to Manchester - and sources close to the club believe that remains the case.
De Laurentiis also revealed Chelsea are close to finalising a deal for Maurizio Sarri to replace Antonio Conte as head coach, meaning the midfielder would be reunited with the coach under whom he has excelled over the past three seasons.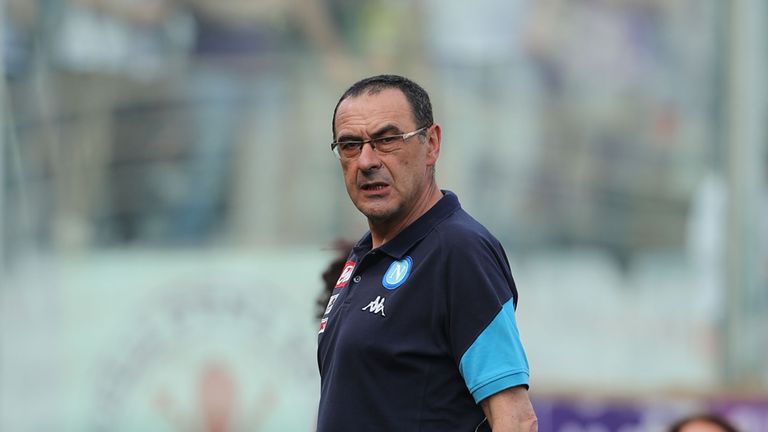 The Napoli president was unveiling the club's new manager Carlo Ancelotti, who was appointed before Sarri's departure has been secured.
Sky in Italy understands a compensation settlement between the 51-year old and the Serie A club is set to be agreed on Wednesday afternoon - prompting Chelsea to bring to an end Conte's two seasons at Stamford Bridge.
De Laurentiis said: "Sarri is close to being new Chelsea manager. My lawyers are in talks with his lawyers to finalise everything."
Conte took training at Chelsea's Cobham training ground on Monday and still has 12 months left on his £9m-a-year contract.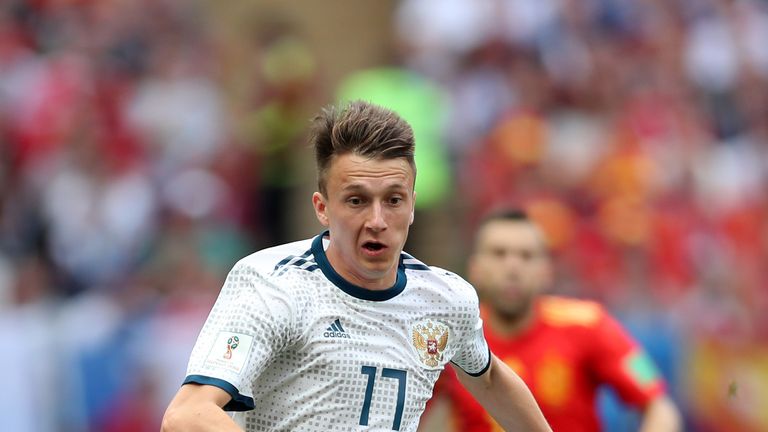 Chelsea are yet to make a single move in this summer's transfer market but it is understood Sarri's arrival could also prompt the arrival of CSKA Moscow midfielder Aleksandr Golovin and Juventus defender Daniele Rugani.
The summer window closes in less than a month, Chelsea head for West Australia and their first match of the pre-season on July 23.
Jorginho has played his entire career in Italy, having moved to Europe from his native Brazil at the age of 15.
He joined Napoli in January 2014 and, after expressing his desire to play internationally for Italy, has won six senior caps.