When and where is next World Cup? Qatar 2022 dates and key information
Last Updated: 16/07/18 8:42am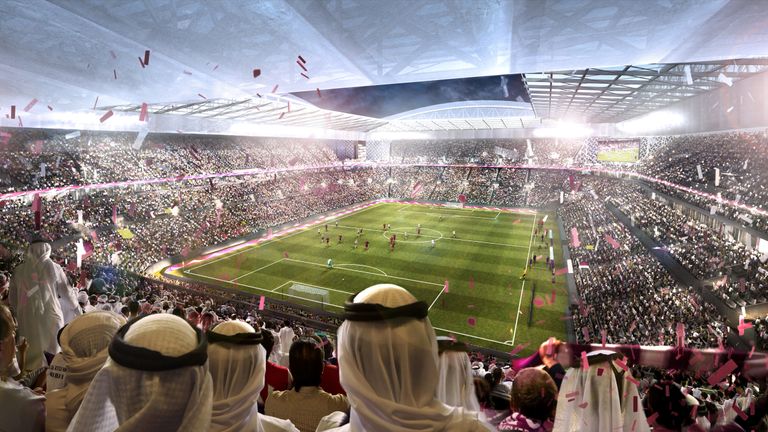 Russian President Vladimir Putin has formally passed the torch to Qatar for the World Cup in 2022 but when exactly is the next tournament and how will it work?
England, surprise semi-finalists at Russia 2018, will be back in action in September when the new UEFA Nations League kicks off - live on Sky Sports - while a special Euro 2020 will take place in 12 cities across 12 countries, concluding at Wembley.
But if you're already hankering after the next World Cup, here's what you need to know...
Where is the 2022 World Cup?
The World Cup is heading to the Middle East for the first time. Qatar, a peninsula in the Persian Gulf, will host the 2022 tournament after controversially winning the right in 2010.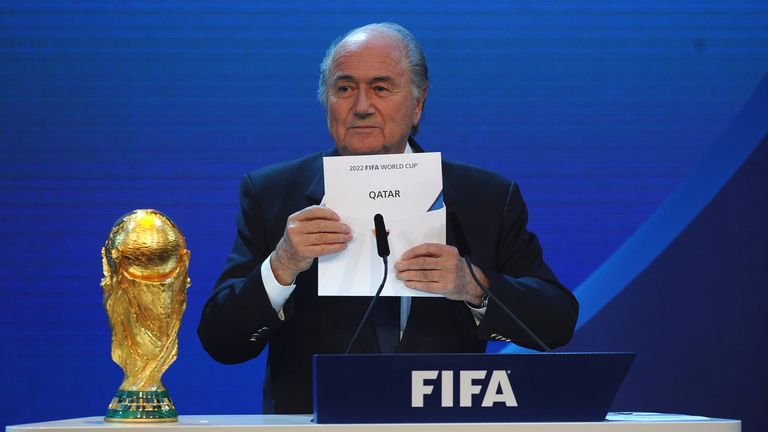 The small Gulf kingdom, which stretches only 180km from one end to the other, has a population of just over 2.5m.
When is the tournament?
For the first time, the World Cup will not be held during the months of May, June or July. That's because Qatar is surrounded by desert and average summer temperatures can soar to 45 degrees.
FIFA has taken the decision to move the tournament to cooler winter months and has confirmed a start date of November 21, 2022. It will still be hot, though - Qatar boasts average temperatures of 24 degrees in November and 20 in December.
Because the next World Cup will fall during the normal domestic schedule for the majority of European club sides, the 2022 competition will take place over a reduced time frame of 28 days.
The final is due to be played on December 18.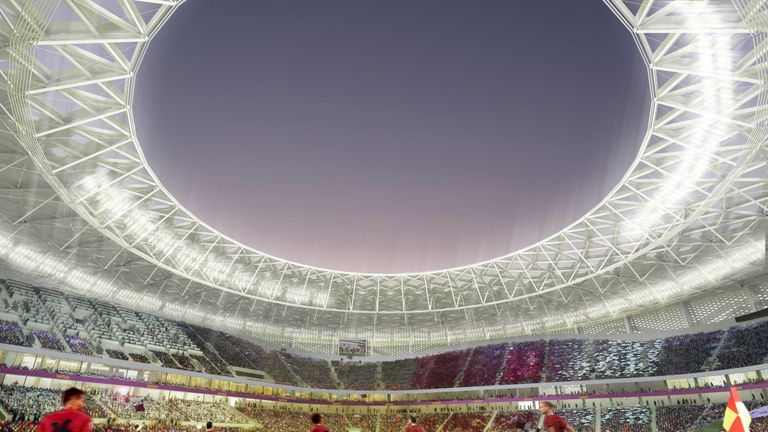 How many teams will there be?
Whether the 2022 World Cup will be a 32-team event or expand to 48 sides is still to be decided.
FIFA president Gianni Infantino has said that Qatar can insist on keeping a 32-team format, though he admitted towards the end of Russia 2018 that he was "pretty sure that all options will be on the table."
Hassan Al Thawadi, head of Qatar's World Cup 2022 committee, said: "It will be a common decision taken between FIFA and Qatar and we are now studying the feasibility of expanding it to a 48-team World Cup. However, all preparations are on the basis of 32 teams."
Were the number of teams to increase, so would the likelihood of Qatar sharing hosting duties in the region.
What will be the impact on the Premier League?
Top-flight football for the 2022-23 campaign could kick-off in July to accommodate the break for the World Cup.
But outgoing Premier League chief executive Richard Scudamore has repeatedly said his priority is to try and keep the Christmas and New Year programme intact and the Premier League campaign could resume as early as Boxing Day.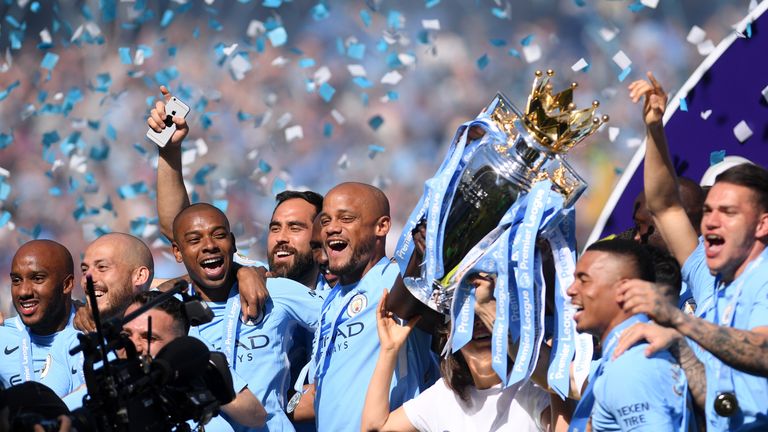 The season could run on until the beginning of June, meaning a shorter break before the following campaign starts, although no decision has yet been made.
Though altering the timing of the tournament has seemingly set FIFA on a collision course with powerful European clubs, the Qataris are seeking to put a positive spin on the change.
"Players will be mid-season, not at the end of their seasons, at a time when they can be at their peak of their performance levels," Al Thawadi has said.
Where are the stadiums?
Qatar is planning eight new stadiums for the tournament, with one completed, two more due this year and the rest scheduled to be finished by 2021. None is more than 35km from the centre of the capital Doha and all will be air-conditioned, as well as being serviced by a brand new metro system.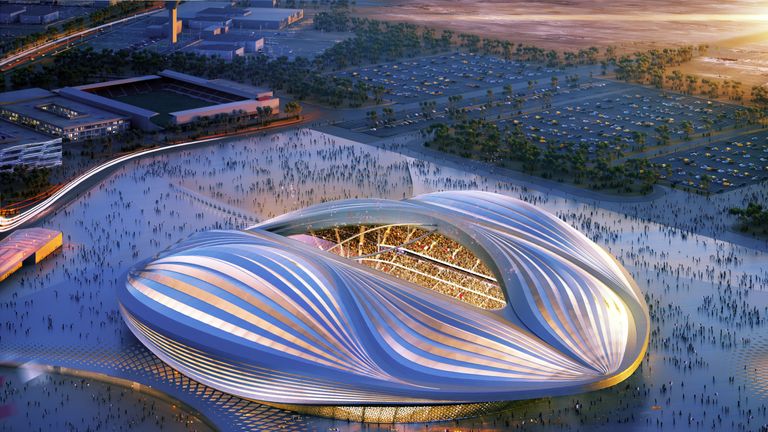 What will the fan experience be like?
Qatar is set to relax laws on the consumption of alcohol, planning areas for visiting fans where alcohol can be consumed to ensure they replicate the party atmosphere of past tournaments.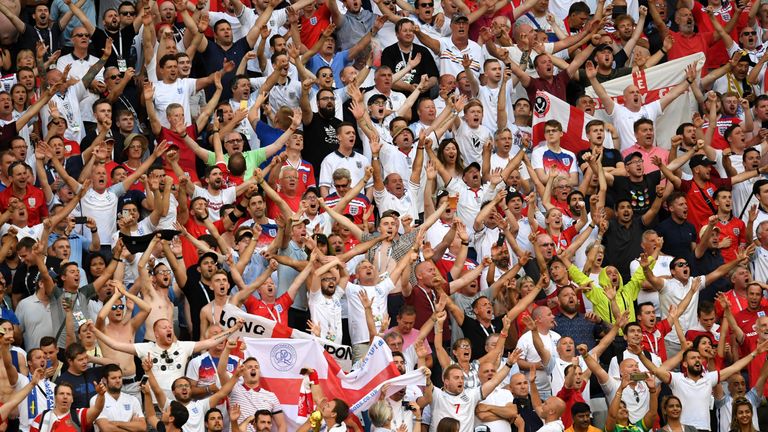 Addressing concerns over the potential impact of cultural differences on the experience, Al Thawadi told Russia Today: "Let's address the elephant in the room - alcohol. Alcohol will be served, it just won't be served in public places, in the streets and so on, but there will be designated areas, open areas where people will be able to have alcohol.
"It's a different culture, it's not a restrictive culture as people think it might be."
Homosexuality is illegal in Qatar but Al Thawadi insists "everybody's welcome".
"We're used to hosting major events, we're used to welcoming people from different walks of life and different parts of the world into our country," Al Thawadi said. "Simply put, everybody's welcome, everybody will be having a good time."
The FA signed a "memorandum of understanding" with the hosts earlier this year and despite drawing criticism, says they hope they can "positively influence" football, as well as engaging on social issues.
What's Qatar's football background?
Qatar has little sporting tradition and has never played at a World Cup.
The Qatar Stars League - formerly the Q-League - is the highest professional league. The current champions are Al-Duhail SC but the most decorated is Al Saad - the current side of Spain legend Xavi.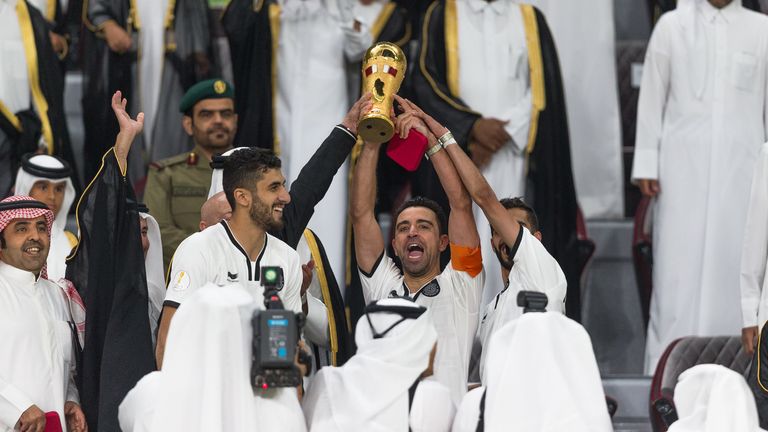 A big-money drive to boost football development came in the early 2000s and saw Pep Guardiola, Gabriel Batistuta, Marcel Desailly and Frank and Ronald de Boer play out their careers in Qatar.
"The stadiums were great and the pitches were top-notch - like a snooker table," Ronald de Boer said back in 2010.
What about the controversies?
The Qatar World Cup bidding process was investigated by the FBI and Swiss authorities on allegations of corruption and bribery, and preparations have also been overshadowed by issues surrounding migrant workers' rights.
In November 2017, however, the International Labour Organization closed a case against Qatar over its treatment of migrant workers, saying reforms had given workers better conditions and protection.
Political tensions saw Saudi Arabia join with other Middle East states in an economic boycott of Qatar last summer.
But Infantino has suggested that a larger tournament - where Qatar, with only eight stadiums, may need help in hosting - could aid relations in the region.
"Maybe we could bring those who are having difficulties communicating with each other to start dialogue," the FIFA president said at closing World Cup news conference in Russia. "The door is slightly ajar and we will see how it moves on from there."