Max Meyer was hailed as the next wonderkid from Germany, but with the new season fast approaching, he is without a club. With the help of our colleagues at Sky Germany, we look at how he found himself in his current predicament.
Germany has produced some of the world's brightest footballing talent over the years, with Leroy Sane, Julian Brandt and Timo Werner some of the latest players to be tipped for greatness and 22-year-old Meyer has been included in that bracket.
He was a first-team regular at Schalke for five seasons with the team finishing in second behind Bayern Munich in the Bundesliga last term and reaching the semi-finals of the DFB-Pokal cup.
According to WhoScored.com, Meyer had the best pass-success percentage of the regular first-team squad, completing 89.1 per cent of his passes in his 24 league appearances and contributed massively to Schalke's successful season.
Schalke manager Domenico Tedesco has been credited with Meyer's progression on the field, moving him away from a No 10 position - which he had played in for most of his career - and into a deeper role.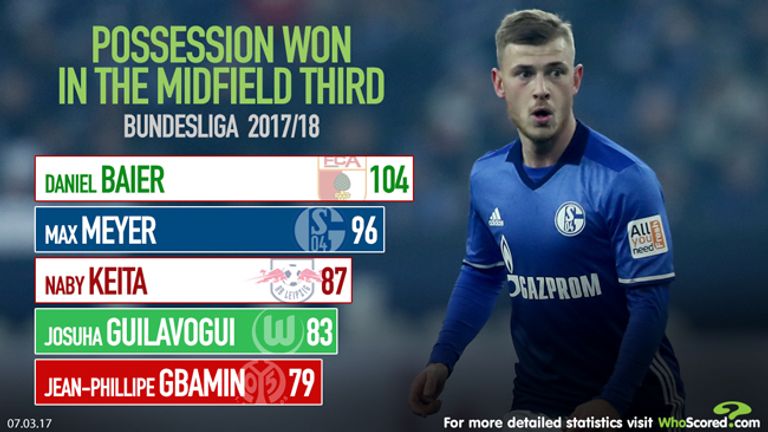 Sky Germany reporter Max Bielefeld recently spoke to the Transfer Talk podcast about Meyer, saying: "Without doubt, Max Meyer is a really talented guy but he had one good season with Schalke.
"He owes a lot to the new manager Tedesco because what he did was make Meyer play as a defensive midfielder in a No 6 or No 8 position when previously, he was always considered a No 10. That was last season when he played really well."
Sky Germany's Schalke reporter Dirk Grosse Schlarmann also credits Meyer's positional change that better suited his qualities with an improvement in form.
"Meyer was a classic No 10, central midfielder with the final pass, but he had problems with the speed. He is no leader on the pitch - that's why he had really good matches when the team played well - but when the team needed a leader, he was not there," he told Sky Sports.
"That's why Tedesco put him in front of the defence as a No 6. In this position, he played his best matches because he is able to look for the opening pass, he had more time for thinking and the crowd did not expect the final finish from him to win the match. He played very aggressively and that worked."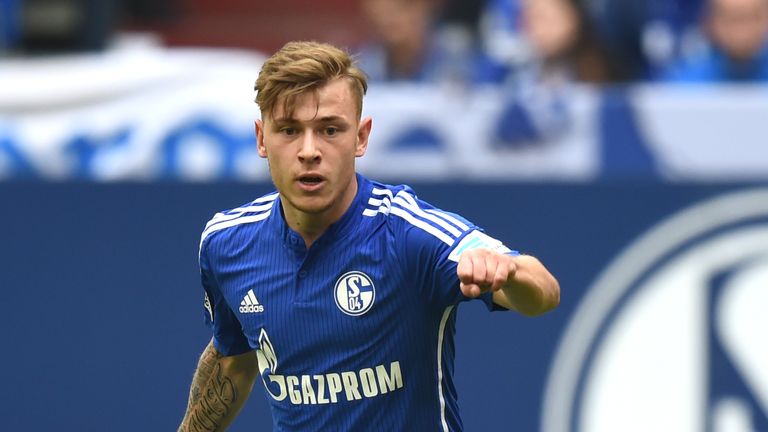 But despite flourishing under Tedesco, Meyer's relationship with Schalke turned sour in April after he criticised sporting director Christian Heidel, telling Bild: "I simply did not want to stay with Schalke and work under Heidel. It's all about this. Lately, it just feels like bullying to me."
He was dismissed from training for the remainder of the season, with Tedesco confused by the change in relationship, saying: "My impression for a long time was that Max felt at home here. That's what he expressed to the coaching staff. I'm disappointed at his personal attacks and can't fully understand them as they simply don't add up."
It lead to Meyer running down the remainder of his contract until it expired this summer, meaning he is now a free agent - but despite his obvious talent, no one has yet signed him up.
"Meyer has one problem - he has a completely wrong self-assessment. Everybody around him - his agent, Roger Wittmann, his family, the coaches of the youth teams - told him that he is one of the biggest talents, the 'German Messi' and after a while, you believe that," Grosse Schlarmann added.
"Wittmann hopes some English club will have so much money to spend that they are willing to give him this salary... For me, he is not worth €8m a year as of now but you never know with the market."
"He wanted the club to respect him like other former players - Leon Goretzka, Klaas-Jan Huntelaar, Sane - and he wanted to get more money and more influence of the team, but the club did not react as Meyer wanted.
"His agent told everyone that Meyer is world class, he has to earn about €8m (£7.5m) per year and he is able to play only for the best clubs in the world. But now they have to recognise that the top clubs do not think that they are right with their opinion."
So where now for Meyer? Media reports have linked him with Arsenal and Liverpool while Tottenham were said to be interested at one stage. Other touted destinations are France and even Turkey, although agent Wittmann is targeting a Premier League move.
Bielefeld explained: "There is no concrete offer yet. They negotiated with Marseille but when they heard about the salary demands, they knew that it wouldn't happen.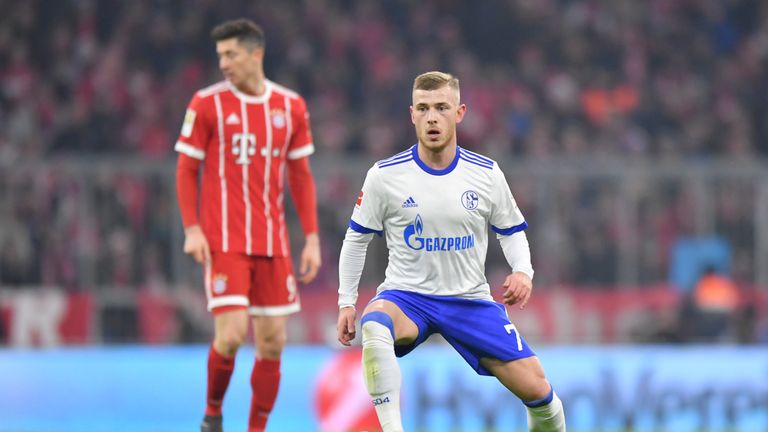 "What he [Wittmann] is doing now is counting on the Premier League and the crazy weeks after the World Cup final before deadline day in the UK. He hopes some English club will have so much money to spend that they are willing to give him this salary.
"He could have continued his development at Schalke in a good environment that he knows and now there is a poker game going on. For me, he is not worth €8m a year as of now but you never know with the market."
However, it looks like he has burned his bridges at Schalke, leaving Meyer's future very much up in the air at the age of 22. He is taking a real risk with his career, meaning he could begin the 2018/19 season as a prospective wonderkid without a club.