Alan Smith reflects on how Ian Wright's arrival at Arsenal changed him
Last Updated: 11/09/18 10:18pm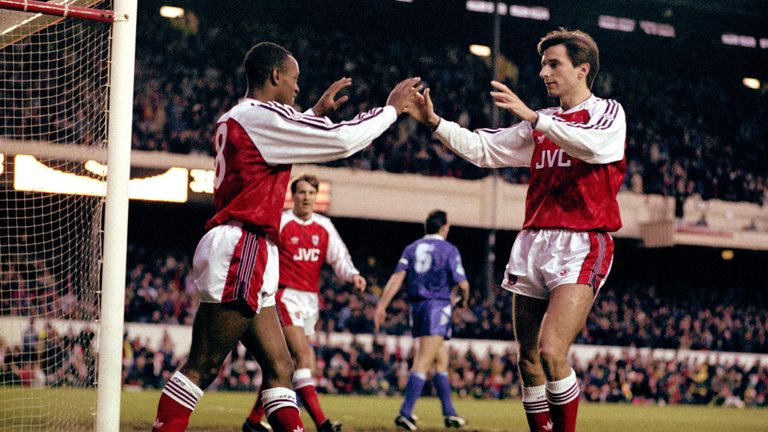 Alan Smith provides a memoir of his playing days in 'Heads Up: My Life Story'.
The former Leicester, Arsenal and England footballer describes what it is really like to play the game, as the Sky Sports commentator's new book will be serialised this week.
In our second extract, Smith recalls how the arrival of Ian Wright impacted his form and confidence upon arrival at Highbury in 1991.
'Heads Up: My Life Story' by Alan Smith is available to buy now in all good bookshops and online.
On hearing the news that Ian Wright was signing for Arsenal in September 1991, I felt really excited. This was going to be great. Wrighty's style would surely go hand-in-hand with mine.
For the past few years I'd watched on in admiration as he tore about for Crystal Palace, banging in some fantastic goals. He looked perfect for me. That busy way of his, all pace and aggression, should work a treat next to my target-man qualities.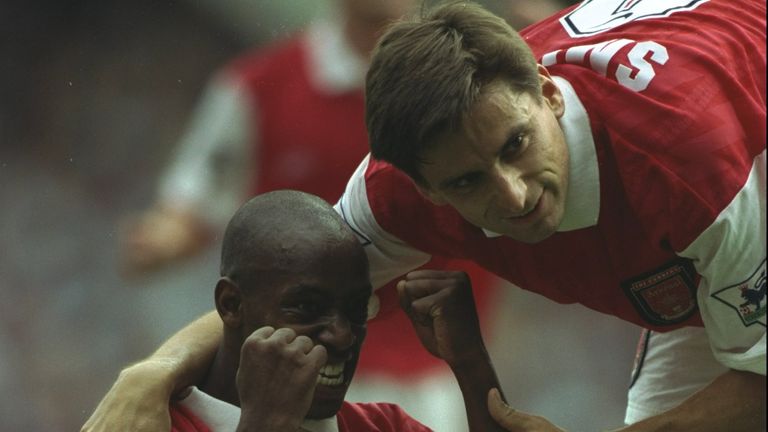 Such a mix, after all, had gone down a bomb at Selhurst Park where Mark Bright, an old Leicester team-mate roughly sharing my style, had brought out the best in his effervescent sidekick. It was the classic big man/small man routine, both profiting from the partnership, and it should be no different across the river at Highbury.
Not that I thought we needed him at the time. After all, we had just won the league, losing only one game, with Kevin Campbell emerging as a powerful prospect. After a slow start to the 1991/92 season, the team had picked up to put in some fantastic performances, including a 4-1 win at Wrighty's Palace, a memorable 6-1 thrashing of Austria Vienna in the European Cup (when I scored four) and a 5-2 thumping of Sheffield United.
Smith: When Fergie tried to sign me
That was the last game before Ian's arrival, and we got a proper b*****king at the end for easing off the gas. Four-nil up at half-time, George Graham was far from happy with what he saw as a lack of concentration in the second half. Although we all thought he was going over the top a bit, that was the gaffer for you. He never let up. And with regard to Wrighty, who became the club's record signing, I suppose George made the move with an aim to taking the team forward. He hadn't forgotten what happened after the heroics of 1989.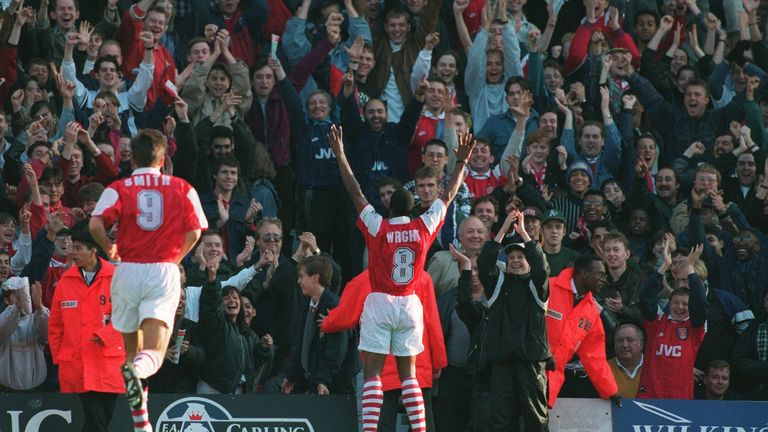 With no one of note coming in to freshen up the squad, the atmosphere in the dressing room grew a little stale and we went on to struggle with the mantle of reigning champs. The boss wasn't about to make the same mistake again. Even though we had started knocking in goals for fun, George obviously felt Wrighty could take things even further with his infectious attitude and insatiable appetite for goals. We could see his point, too.
With all due respect, this was closer to proven talent than Kev Campbell's potential. That became obvious straight away as the new boy set about delivering with startling success. I watched injured from the stand at Leicester as he scored on his debut in the League Cup before grabbing a hat-trick at Southampton to really make his mark.
An Arsenal legend was born in double-quick time. The fans absolutely loved this super-talented, passionate, sometimes explosive character with a variety of celebrations for his constant stream of goals. As a supporter, how could you not worship the sheer flamboyance on show, not to mention the prolific output? It was all markedly different to what had come before when the team ethic tended to overshadow any individual.
"I wanted the ground to open up and swallow this shadow of a striker who started to dread the prospect of finishing practice."
Alan Smith
Of course, we had Merse who could always produce the unexpected - a cheeky chip or pass - and someone like Rocky [David Rocastle] with his dazzling feet and Hollywood smile. But Wrighty took things further: he brought showbusiness to Highbury with the way he went about his everyday life, whether through his latest car, something expensively cool, or his fashion sense, slightly different from the norm.
Such was the size of that extrovert personality, his arrival quickly changed the tone of the dressing room. In tandem, his maverick style also had an effect on how things were done on the training pitch. Up until that point, George had always been a stickler for running through team shape to nail down where everyone should be at any given time.
Quite often, we'd go through some shadow play, which meant lining up without any opposition and rehearsing various moves until they became second nature. Yet it soon became apparent this was going to be difficult with Wrighty. Try as he might, the gaffer couldn't get the new man to fall into line, to follow strict instructions in terms of where he should run when, say, Lee Dixon had the ball in the full-back position.
Wrighty would just follow his instincts and do what came naturally, which usually ended up with the ball in the back of the net. After several weeks trying to rein him in, George eventually gave up and just let Wrighty get on with it, realising he was never going to tame this gifted free spirit. In one respect that was great. Ian was given carte blanche to play off the cuff. You could hardly complain when he did what he did.
For me, though, this total change around in practice knocked me off my stride. It left me confused, unsure of my movement, seeing as I just couldn't tell what Wrighty was going to do next. I'd show for the ball, only to see my new strike partner dash across my path in a way that would just never have happened with Paul Merson, Kev Campbell or Perry Groves, who all adhered to the structure laid down by Graham. The upshot was that I ended up simply reacting to Wrighty by taking up positions to try and complement his, rather than sticking to the movement with which I was so familiar.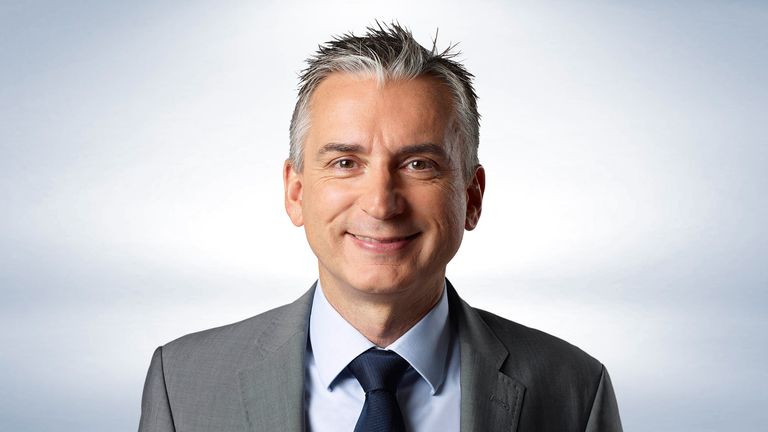 That wasn't the worst of it, though. For some reason, my confidence in front of goal started to plummet. I began snatching at chances I would normally tuck away without even thinking. Next to Wrighty's lethal marksmanship, my miskicks and fumbles felt totally embarrassing. I wanted the ground to open up and swallow this shadow of a striker who started to dread the prospect of finishing practice.
Watching on, Wrighty must have wondered how on earth this bloke had managed to win two Golden Boots. He'd obviously seen me on telly knocking them in for fun and perhaps imagined we would make a deadly double act. I couldn't blame him because I had felt exactly the same. But now this was happening, the dream-team scenario quickly turning to dust. And the harder I tried the worse it got.
'Heads Up: My Life Story' by Alan Smith is available to buy now in all good bookshops and online.