Teammates 2.0: Jermain Defoe shares stories from career
Defoe tells Soccer AM's Tubes about some of the players he's worked with
Last Updated: 01/10/18 8:18am
Jermain Defoe has enjoyed a fabulous career in football, playing for England, Tottenham, West Ham, Portsmouth, Sunderland and Bournemouth.
He's got plenty of stories to tell about the players he's worked with - so Soccer AM's Tubes sat him down to hear his Teammates 2.0 - ahead of Bournemouth's clash with Crystal Palace on Monday Night Football.
Read on to see which player stunned the Tottenham squad with his rap skills, which West Ham player would train naked and why Gareth Bale became "a diva"…
Player's Player - Steven Gerrard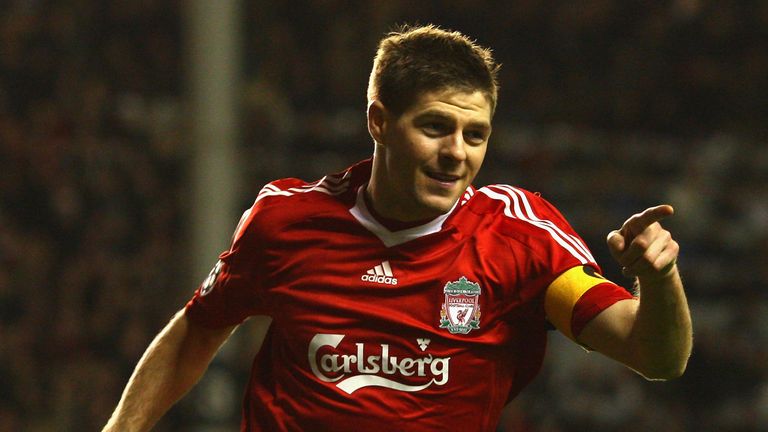 Luka Modric was unbelievable at Tottenham, a little maestro, but when I first got into the England squad and saw Steven Gerrard, even in training, he was just that level above. He would literally dictate a game; he was powerful, he could pass it, he could score and he could do everything. He was a really special player.
Funny Man - John Moncur
I have a funny story - and I can say it because Moncs is a born-again Christian now. I remember Harry Redknapp said to the kit man that if the lads are late, not to give them any kit. You would get fined. Obviously, Moncs has come in late and in a normal situation you'd just argue with the kit man, but Moncs said 'no problem'. We thought that was a little bit strange and then he came out for training naked with just his Puma Kings on. It was the funniest thing. There were fans there… can you imagine if he'd done that now with Twitter and Instagram!
Hard As Nails - Scott Parker
Scott Parker was tough. When you look at him, he's not too big but he had heart. He'd come in at half-time in his all white Tottenham kit with blood all over him. I'd look at him and think 'this guy is serious' - but then he's the nicest guy. If you speak to him, he's softly spoken, but he was tough.
Hot Stepper - Emmanuel Adebayor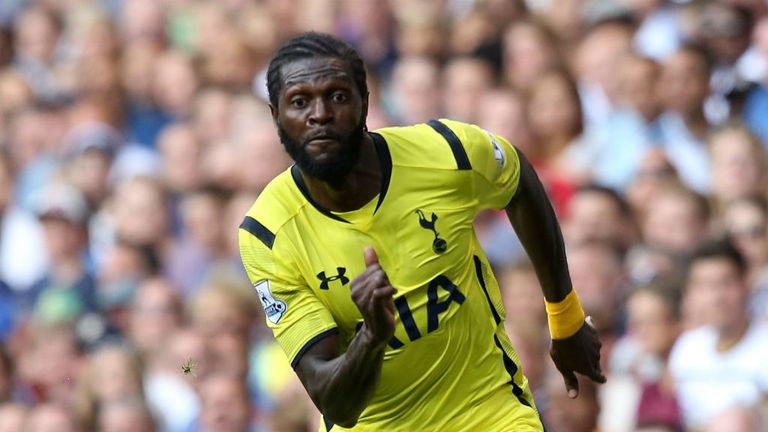 Every day he would come in, sit down put some music on and start dancing. He could have the worst game or the worst training session, but he'd come in the next day and he'd be dancing.
Showboat King - Adel Taarabt
When he first trained with the first team, he would nutmeg people every day. The lads would get on his back, but I would be left thinking 'how's he even done that?' For me it was genius, the way he used to do things. If he could mix it up, he could have been a player because he's got that.
The Voice - Anton Ferdinand
Anton can sing. He could probably have an album out of covers. He could sing. Then there was Clint Dempsey, who was the rapper. When he came to Tottenham, we told him at dinner that he had to sing. Normally lads are reluctant, but Clint was like 'yeah, cool, no problem'. He asked if it was okay to rap and I thought he was going to do a Drake song or something, but he started free-styling and putting the names of the lads into the song. We all jumped up screaming, I couldn't believe it.
Hairrendous - Joe Cole
Joe Cole in the early days had 'Oasis' hair. There was no shape, he just put it on. But to be fair, he loved Oasis. I was at Lilleshall with him and all he used to play in his room was Oasis and that.
Biggest diva - Gareth Bale
Gareth was a little bit precious towards the end. He didn't train every day. The day before a game we would warm up and then play a 'young v old' game, but he would just stay on the side watching, chilling and resting ready for the next day. Then he'd turn up on a Saturday and bang in free-kicks from 35 yards, so it was no problem.
Defoe's Bournemouth host Crystal Palace live on Monday Night Football, live on Sky Sports Premier League from 7pm on October 1.