Frank Lampard or Steven Gerrard? Darren Bent's picks ultimate 5-a-Side
Former England, Tottenham and Aston Villa striker Bent gives his verdict
Last Updated: 03/10/18 9:49am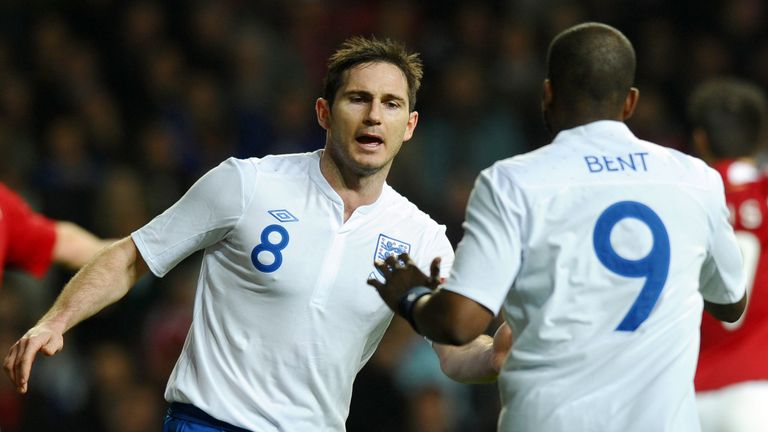 We finally get an answer to the age-old dilemma of Lampard or Gerrard as former England, Tottenham and Aston Villa striker Darren Bent picks his ultimate 5-a-side squad made up of former teammates.
Speaking to Soccer AM's Smithy, Bent selects a world-class side, a particularly super sub and a manager close to his heart to lead the troops.
Watch the full video on Soccer AM's YouTube channel HERE
Goalkeeper - Scott Carson
It surprises a few people. For me he's been one of the most consistent and best goalkeepers this country has produced. He's been Derby's best player the last three years, easily. That consistency level, him as a person, and the work I see him do on a day-to-day basis to improve his game. He has to take the No 1 spot for me.
Defender - Ledley King
You can watch someone on TV and not appreciate how good they are, but when I first got to Tottenham and watched him every day, there was nothing he couldn't do on a football pitch. He was strong, quick, he read the game. I always felt like if I made the run, he was already there. If I went up for a header, he was above me. I'm pretty sure if he hadn't had the bad knee injury, he would have played for Real Madrid or Barcelona. He could have taken his pick of anyone in world football. He would have been the best.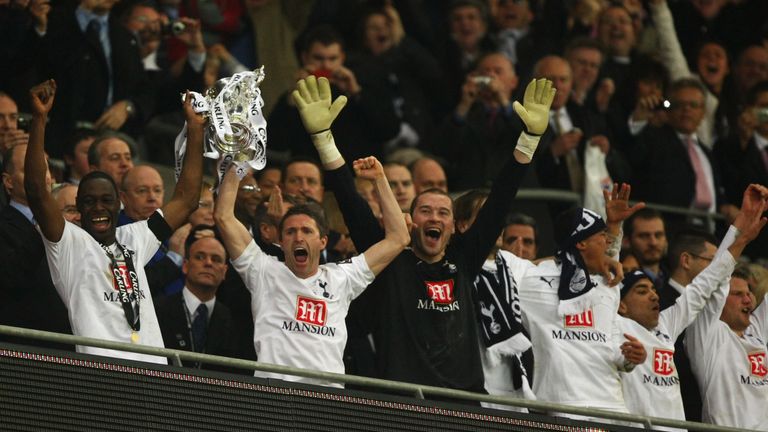 Midfielder - Luka Modric
He is arguably the best player I ever played with. You could never tackle him, he was the best I ever saw in possession. However tight the space was, you could put a little bit on him, and he'd just move it away from you and get his body in the way.
Midfielder - Frank Lampard
If you look at his goal record, stacked up against anyone in any position, it's up there with the best. If you think about Lampard now in today's transfer market, you're talking £150m for him. The guy consistently scored 20 goals a season for 10 years. Even the way he used to prepare for training, his attitude towards the game, I have to put him in.
Striker - Wayne Rooney
I remember going with Wayne to an Under-16 tournament in La Manga. He was 14 or 15 at the time, I remember everyone saying: 'Who is this kid?!' I remember being at Ipswich and the scouts had gone to watch him because we were playing him in the next game, and they were saying: 'Listen, you need to see this kid, he's outrageous.' For him to hit the heights, it wasn't surprising. He was quick, strong, powerful, an unbelievable finisher, scored great goals and tap-ins, he was the ultimate centre-forward.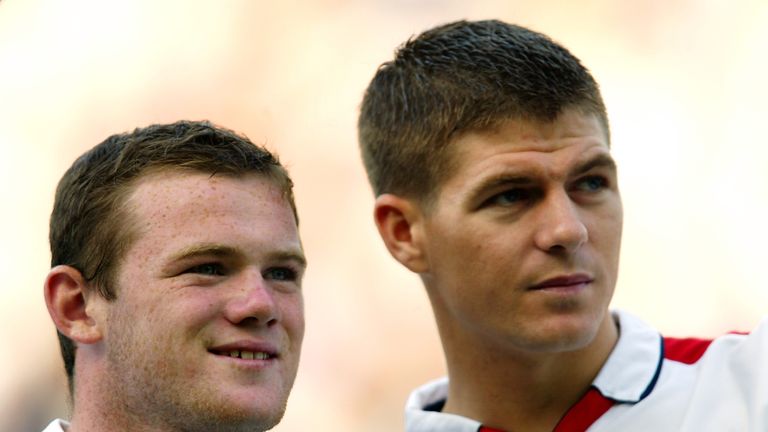 Super Sub - Steven Gerrard
If you need a player to grab the game by the scruff of its neck, it's Steven Gerrard. The Champions League finals, the last-minute winners, two goals against West Ham in the FA Cup final.
Manager - George Burley
He was the man who spotted my potential, gave me my debut really early at 16, he used to let me travel and train with the first team. When I was doing my extras after training, he would come back out with me, one-versus-one, and work on things with me like heading, crossing the ball in for me, and for me as a 16-year-old you can only imagine how that felt for me, the first-team manager coming out to help me.