Clubs in the Chinese Super League (CSL) will be required to adhere to a new set of regulations from next season, including a player salary cap to prevent them from splurging on fees.
The China Football Association (CFA) has taken various measures in recent years to discourage wastefulness by top-flight clubs, who have spent vast sums to lure high-profile overseas players and coaches to the country.
As part of the new regulations, the CFA would introduce restrictions on cash injections for clubs, as well as player bonuses, transfer fees and salaries, according to state news agency Xinhua.
The rules will require clubs to adhere to unified accounting and player contract standards, while the salary cap will set limits on the amount of earnings they can spend on player remuneration.
By the 2019 season, every domestic player must sign labour contracts and single-game bonus limits will be introduced, with the amounts announced at the start of each season. Cash payments and similar types of awards will be forbidden.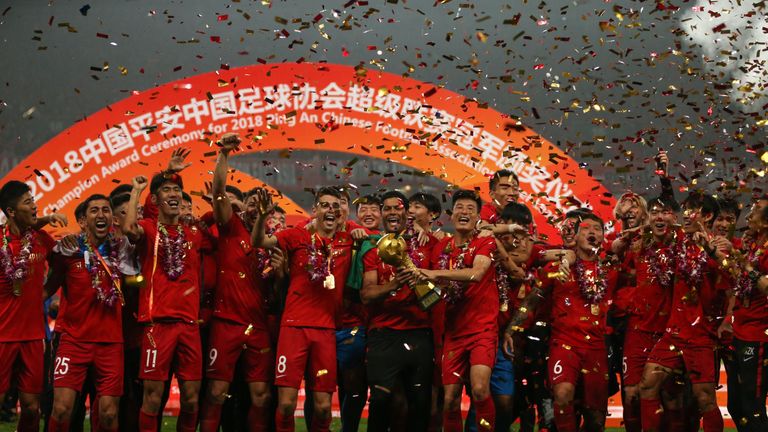 Several former Premier League stars play in the CSL, including former Chelsea players Oscar and Ramires, and former Southampton striker Graziano Pelle.
Driven by soccer-loving president Xi Jinping, China has also been using its financial might to invest in prestigious overseas clubs like Inter Milan in Italy.
A spate of marquee signings has seen players such as Brazil's Hulk and Argentine Carlos Tevez make big-money moves to China in recent years, but it has not made any substantial impact on the national team's performance.
China has only qualified once for the World Cup finals, in 2002, but President Xi has declared a desire to see the country qualify for, host and win the tournament in the near future.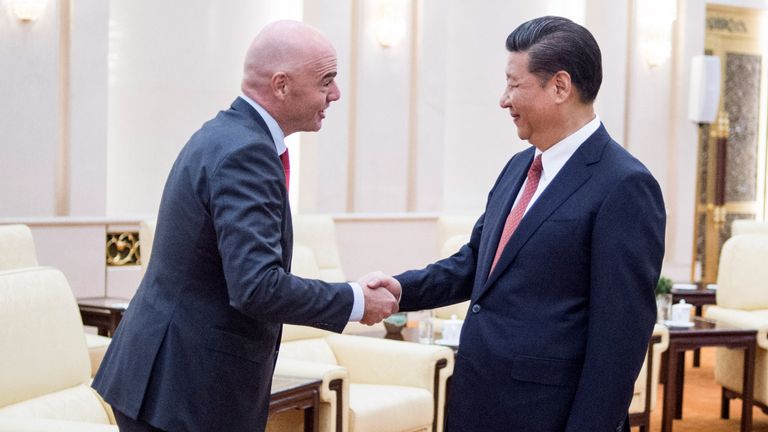 Authorities, however, have stepped in to curb overspending on transfer fees and salaries.
Regulations were put in place last year, imposing a tax on transfer fees valued at more than 45m yuan (£5.07m) for foreign players and 20m yuan (£2.25m) for Chinese players.
The CFA also put rules in place just days before the start of the 2017 season which saw clubs forced to select one under-23 player in their starting line-up, a move that proved unpopular among coaches.
Authorities introduced the policy to ensure more inexperienced players were given opportunities to play in the country's top flight after years of disappointment for the national team.