Former Premier League star Thomas Hitzlsperger says footballers who are gay should "listen to their own voice" if they are being discouraged from coming out by other people's opinions.
Hitzlsperger spoke of his sexuality publicly for the first time in a magazine interview in January 2014, a few months after his retirement as a player. Five years on from becoming the most high-profile openly gay man in the sport, the 36-year-old says life is "going very well". He was recently appointed academy director at VfB Stuttgart, having been a board member of the Bundesliga club for over a year.
Five years on and I couldn't be happier. Thank you all for the support! #ComingOut 🌈

— Thomas Hitzlsperger (@ThomasHitz) January 8, 2019
In a new interview with ARD Radio Recherche Sport, Hitzlsperger says he is encouraged by the progress football is making on LGBT inclusion, and believes supporters are not to blame for the decisions of gay or bisexual male players to avoid the topic.
"I think the fans are definitely not the problem," says Hitzlsperger, who spent the majority of his professional career in England, making over 100 Premier League appearances for Aston Villa, West Ham and Everton.
"Football fans are much more enlightened and open-minded now. There will always be insults in everyday life, but players who contemplate coming out don't have so much to worry about from fans. The fear is all in the mind."
In Hitzlsperger's original coming out interview in Zeit in January 2014, he discussed his intention to widen the inclusion conversation in men's football through his own visibility and voice. He is a diversity ambassador for the German Football Association (DFB) and has encouraged players to engage on social issues in general.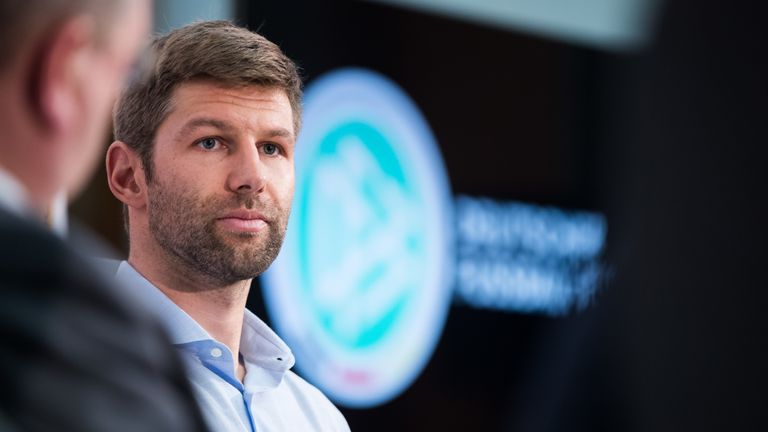 For those like him in the professional game who are gay or bi and who want to come out, Hitzlsperger's advice is to not be readily dissuaded by others.
"The problem is that people have counsellors and consultants around them who advise against it [coming out] - and I've had the experience too," he explains. "Most of them thought it would not work out. You have to listen to your own voice."
As players have to be strong characters anyway in order to succeed in the sport, the former Germany midfielder - who won 52 international caps - says positive thinking would be more helpful to a player who is considering whether or not to come out.
"With insults and abuse, every player must be able to handle some of that," he adds. "Don't always play on people's fears and tell them the bad things that could happen - that's exactly the wrong signal to send out. Publicly, everyone should speak encouraging words."
Amid such little visibility, it has tended to fall on TV and film drama to address the under-representation of out gay footballers. Last October, the Swiss feature 'Mario' was released in Germany, sparking more discussions in the country around the difficulties surrounding this issue in the sport.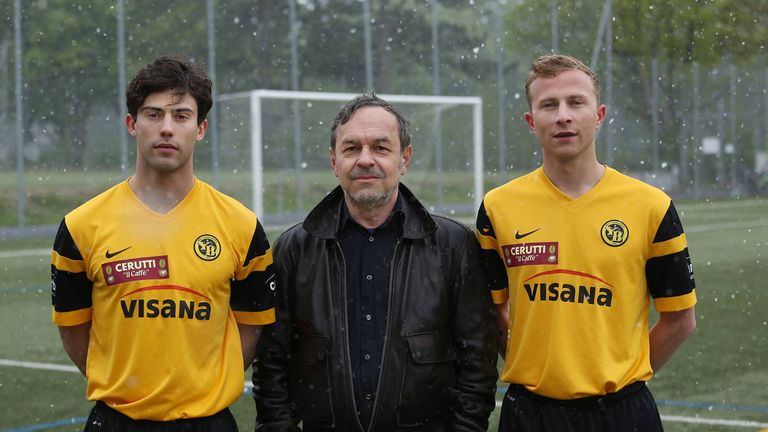 The movie's central characters, Mario and Leon, are team-mates in the U21 team at Young Boys Berne and unexpectedly fall in love, a relationship they attempt to keep secret due to the attitudes of others in and around the club. The film is newly released on Sky Cinema Premiere on Wednesday.
Director Marcel Gisler, who was given permission to shoot scenes at both Young Boys and also St Pauli in Hamburg, hopes the drama will find an audience that isn't necessarily LGBT through exposure on the small screen, attracting viewers who did not catch it in cinemas.
"It's hugely important for the movie to reach football fans in general," says Gisler. "That's the audience I always thought the film was made for. But it's so difficult to reach them.
"I'm rather a pessimist, and I think a real-life 'Mario' would not go to see the film, because he's too much afraid that someone would guess he has something to do with it. Even a young player, I think."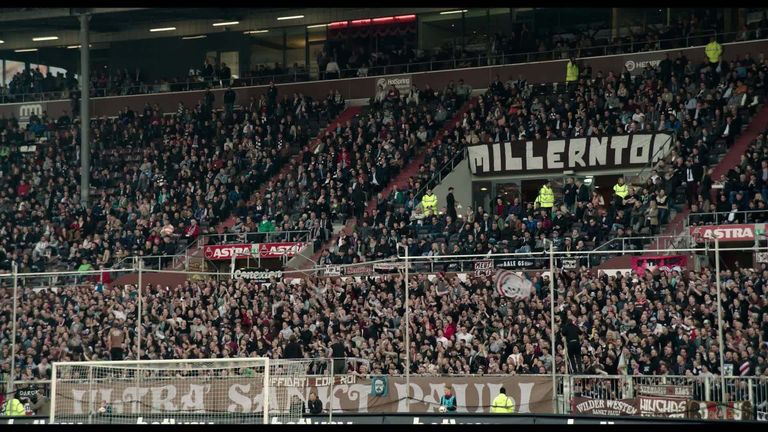 'Mario' star: Gay players need allies
One gay player who recently put aside any such fears was Minnesota United midfielder Collin Martin, who came out publicly on his social media accounts last June. The 24-year-old remains the only currently active out player at an elite level in the men's professional game worldwide, and the second in Major League Soccer history after former Los Angeles Galaxy defender Robbie Rogers.
In a feature interview between the two men for this month's edition of Gay Times magazine, Martin describes to Rogers why he followed in his footsteps by being open about his sexuality - despite many claiming such an announcement is unnecessary in modern times.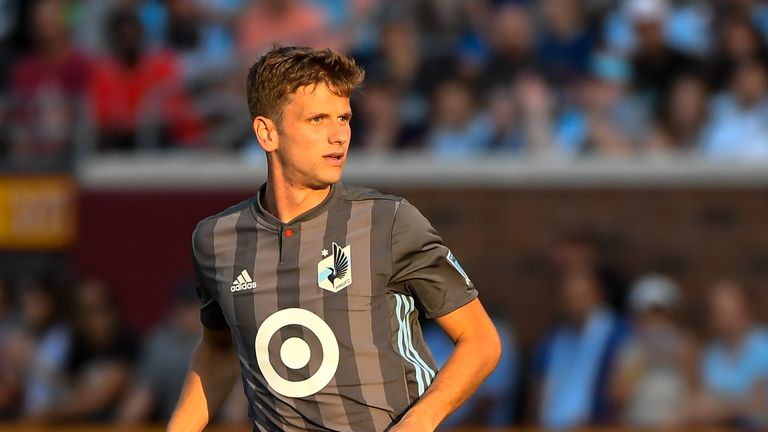 "I totally believe that your personal life affects your professional life," says Martin. "Today, we see that more guys are talking about stuff that affects their personal life, and that can creep into their professional life."
He cites the example set by five-time NBA All-Star Kevin Love of the Cleveland Cavaliers, who wrote for The Players' Tribune in March 2018 about how he had suffered a panic attack during a match the previous December, and that there was a history of depression in his family.
"Kevin Love talking about his mental health and talking about certain depressive tendencies that he's had... him speaking out about that has greatly helped his performance on the court but also helped him as a person to grow.
"A lot of the reasons why I did come out was to tell people I've been supported, to [tell] people that think it's not important out there. I think you can't separate those two things."
Through his own research for 'Mario', Gisler is familiar with the inner collision of emotions that a closeted gay player might experience, and how that could manifest itself.
"Corny Littmann was the former president of St Pauli, and openly gay," says Gisler. "He told me that sometimes, in order to try and prove he is 'a real man', a gay player may tend to play more aggressively. That can, of course, lead to getting more red cards.
"Then, they'd hope that nobody would have the idea that they could be gay. Maybe Corny was being a little bit sarcastic, but there is some truth in it, I think."
It's a line of reasoning that's been echoed by other professional male athletes who are gay when they have come out, such as Jason Collins in Sports Illustrated in 2013 reflecting on his aggressive playing style in the NBA as evidence of how he "worked hard at acting straight", and former Kansas City Chiefs and New England Patriots tackle Ryan O'Callaghan telling Outsports in 2017 that he used the NFL as a shield to protect himself: "No one is going to assume the big football player is gay. It's why a football team is such a good place to hide."
Hitzlsperger's own aggression appeared to be channelled primarily through his remarkable left foot - 'The Hammer' became a fans' favourite at Villa, Goodison and Upton Parks through his long-range shooting prowess. He has always considered himself a good example of a shattered stereotype. "I don't think anyone has ever come away from watching a game with me thinking there's something wrong or 'too soft' with my game," he told The Guardian after coming out.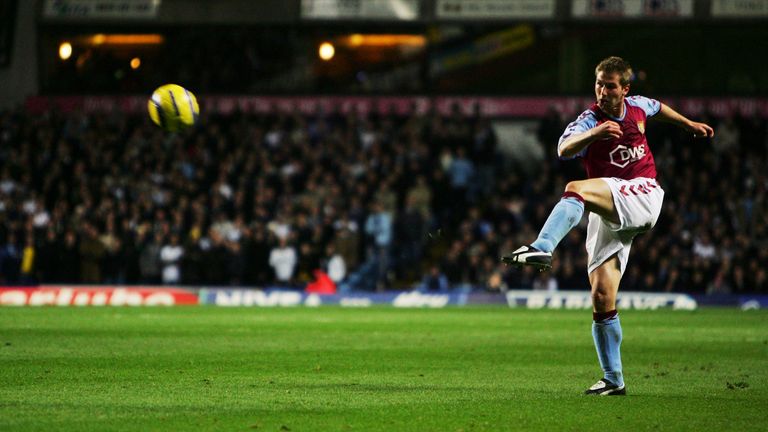 As for the English pro men's game, where do we go from here? Rogers walked away after a difficult spell with Leeds United, where injuries, as well as his own struggle with his sexuality, were a factor in his failure to make an impact. He soon bounced back, however, by winning the MLS Cup with Los Angeles Galaxy, where he always felt fully accepted by his friends in the dressing room.
Perhaps Martin himself could be the man to help move things forward on these shores. He is contracted to Minnesota for the 2019 MLS season but says he would like to one day transfer across the Atlantic: "I've always really wanted to play in Europe. I could go over in a second or third division and work my way in." A reassuringly humble attitude too, and when considered alongside the message of 'Mario' - the understanding that any footballer should be free to follow their dreams as well as their heart - there's a suggestion that the game's age-old barriers to inclusion are beginning to crumble.
Hitzlsperger is bearing witness to the change. "I think there is a completely different level of conversation now," he said this week. As the tone of that discussion becomes ever more supportive, the more likely it is that another player - active or retired - who can relate to Hitzlsperger, Rogers and Martin will hear their inner voice, and be empowered to speak their truth.
'Mario' is available to watch now on Sky Cinema Premiere.
Sky Sports is a member of TeamPride and supports Stonewall's Rainbow Laces campaign.
Contact us at Sky Sports if you'd like to share a story to help raise awareness around LGBT inclusion.