Sky Sports Fantasy Football tips: Mohamed Salah, Paul Pogba
Man City duo Raheem Sterling and Leroy Sane worth consideration
By Dan Cox
Last Updated: 10/01/19 3:52pm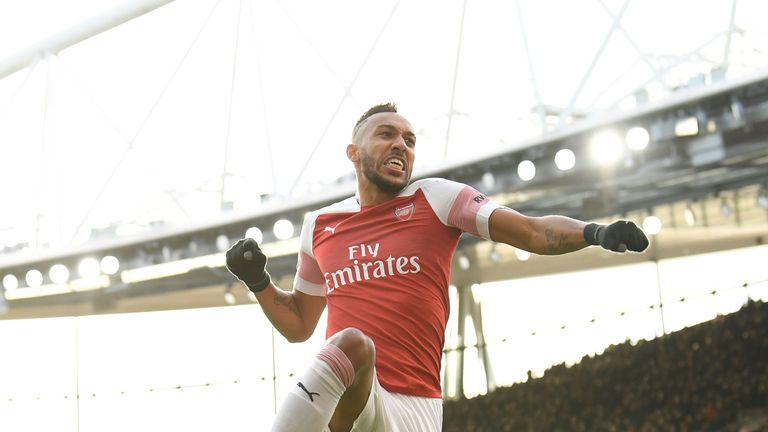 Going into Gameweek 23, Sky Sports Fantasy Football champion from the 2016/17 season, Dan Cox, highlights five players for you to consider for your fantasy XI this week.
As we enter 2019 and the second half of the season, it is time to cement your mini-league position or climb up the table. There are three days of action this weekend and all-important decisions to be made on captains and transfers. Any questions or dilemmas? Ask Dan on Twitter - @dancox82.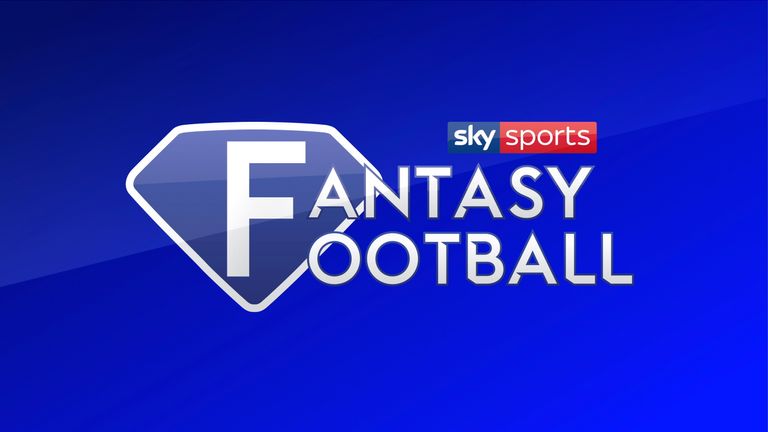 Pierre-Emerick Aubameyang - £12.5m
Arsenal face West Ham in Saturday's lunchtime kick off, live on Sky Sports, and once again the Premier League joint-top goalscorer Pierre-Emerick Aubameyang (£12.5m) is a good choice. The Arsenal striker is sitting on 126 points after scoring 14 goals this term and now finds himself in 17.1 per cent of teams.
With West Ham conceding two goals in five of their last six home games, there is a good chance that there will be goals for Unai Emery's side, and you can bet that Aubameyang will be involved in the action.
Mohamed Salah - £12.9m
Mohamed Salah (£12.9m) is a great captaincy option for Saturday as Liverpool face Brighton at the Amex Stadium. He is a player you just cannot be without. With 153 points for the season and in a massive 51.7 per cent of teams, you know that if you do not have him - as he is such a highly-owned player - you are risking a massive drop down the leaderboard if he scores well.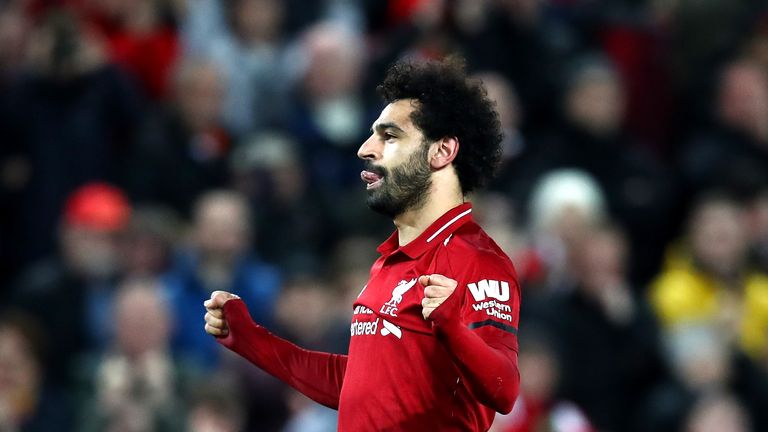 Liverpool won this fixture 5-1 last season and although the Egyptian did not score that day, there is every chance of a strong comeback after Liverpool's early exit from the FA Cup at the hands of Wolves on Monday.
Paul Pogba - £10.6m
Moving onto Sunday and Manchester United travel to Wembley to face Tottenham - live on Sky Sports - with United players back on the radar.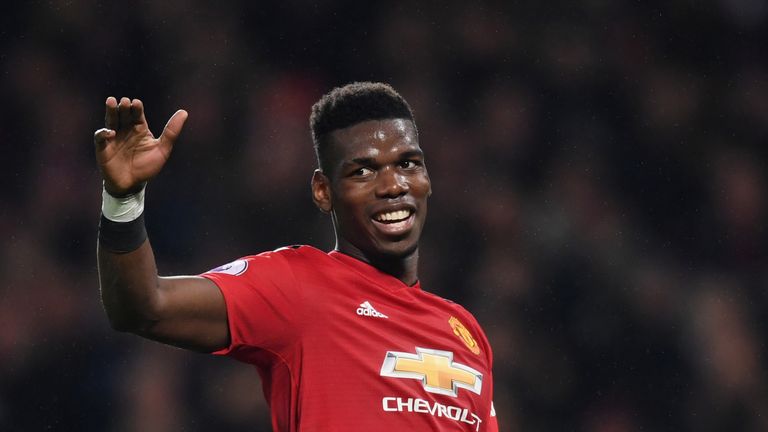 Paul Pogba (£10.6m) has endured a torrid time in the last few months, but if his first four games under Ole Gunnar Solskjaer are anything to go by, he is going to be a man in demand for Sky Sports Fantasy Football managers. In Solskjaer's first match in charge, Pogba registered two assists and easily achieved a tier-two passing bonus, finishing the match with 11 points.
He ran riot against Huddersfield, scoring twice and taking home the Sky Sports man-of-the-match award. He also achieved passing and shots bonuses for a massive 23 points. The World Cup winner was also in sensational form against Bournemouth, amassing 27 points from two goals, an assist, shots bonus, passing bonus and taking home another MOTM award too.
Newcastle away was an off-night for the Frenchman as he picked up just two points for starting but, despite that, he has still scored 64 points in his last four games as the Manchester United resurrection continues.
Raheem Sterling - £11.3m and Leroy Sane - £10.3m
Manchester City host Wolves on Monday Night Football and a couple of Manchester City assists might be worth investing in. Wolves will be a test, but Man City are back on top form after a mid-season blip. Pep Guardiola's side had lost three out of four Premier League games, but after back-to-back wins over Southampton and title-challengers Liverpool, plus the FA Cup and Carabao Cup demolitions of Rotherham and Burton respectively, they are looking like a team back to their best.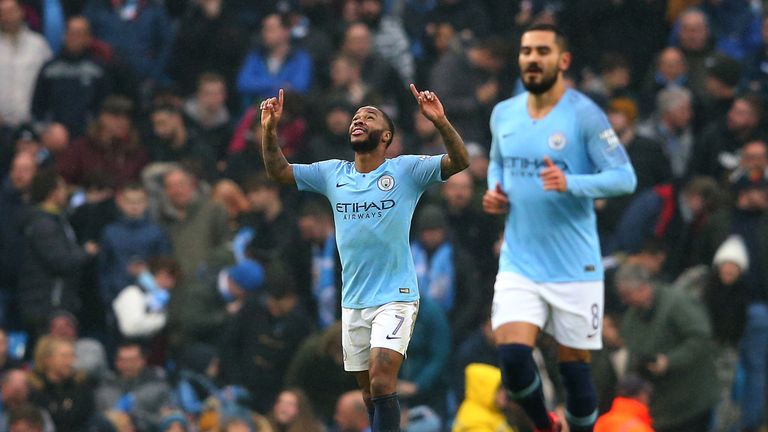 City also face struggling Huddersfield and Newcastle in the coming weeks, so a Man City player could do you well over the next few game weeks. While most of Man City's players are all great picks, Raheem Sterling (£11.5m) and Leroy Sane (£10.3m) are top choices.
Sterling has scored nine goals with eight assists. He has also taken home the Sky Sports MOTM award twice to give him 131 points this season. It is surprising that he is in just 13 per cent of teams considering he is the second highest point scoring midfielder behind Eden Hazard.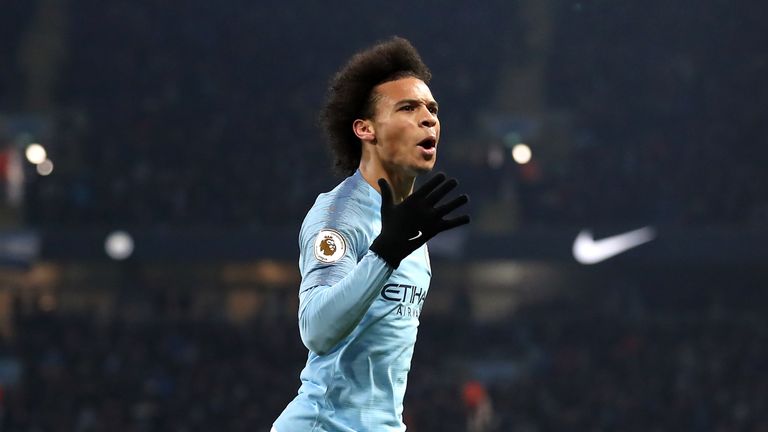 Sane is not far behind him with 112 points for the season including seven goals, nine assists and two MOTM awards. He is also in a surprisingly low amount of teams, sitting at just 11.7 per cent ownership, which considering he is over a million pounds cheaper than Sterling, is a rather low figure.
The Stats Pack - Average remaining transfers
Top 10 - 14.4
Top 100 - 14.4
Top 1000 - 13.7
Top 5000 - 13.9