Gary Neville's verdict on Premier League title race
Man City host Wolves on Monday Night Football
Last Updated: 14/01/19 5:17pm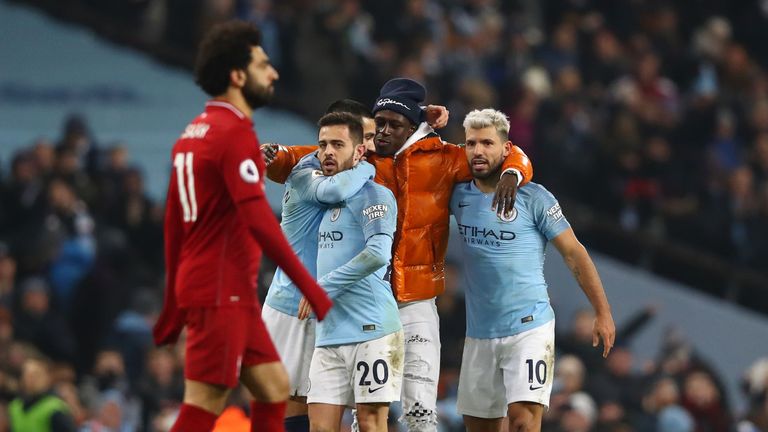 Liverpool's win on the weekend has put the pressure on Manchester City ahead of their Monday Night Football clash with Wolves in what is now a two-horse race for the Premier League title, according to Gary Neville.
Jurgen Klopp's side got back to winning ways with an important 1-0 victory against Brighton at the Amex on Saturday, a result that saw Liverpool extend their lead at the top of the Premier League to seven points.
Neville's verdict on United win
Download the Gary Neville podcast
However, the champions can cut the Reds' advantage back to four with victory over midtable Wolves at the Etihad on Monday evening.
"I hope towards the end of the season we get a title run-in," said the former Manchester United and England captain in the Gary Neville podcast.
"Man City are well ahead of Man Utd and they will fight for the title this season and it is the devil and the deep blue sea for Man Utd fans.
"In the last couple of weeks, and this is an interesting theory - do you want City to win back-to-back titles and begin a period of domination, which back-to-back titles can feel like?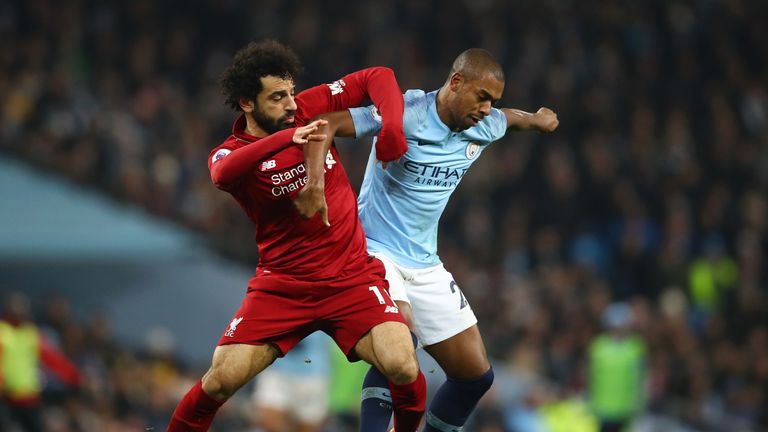 "Or do you want Liverpool to win the title? A couple of friends of mine said a few weeks ago that they wanted Liverpool to win it and it was the first time I had heard a United fan say they wanted Liverpool to win it over City because they felt it would be a one-off.
"Whereas they felt if City won back-to-back titles, they could go on and win three or four. So they felt it would be better if City were damaged if Pep Guardiola only won one title in three years, rather than winning two in three years, than if Liverpool had their moment as they were always going to win one at one point.
"I reflected on it briefly and wondered if they were talking correctly and said, 'No, I cannot accept it, come on Spurs!'"
We have a title race on our hands between Man City and Liverpool and City have to win tomorrow [Monday] night
Gary Neville
In Neville's eyes, though, the battle for this season's Premier League is just too close to call.
"But no, it is going to be Liverpool or City, they are well in front," he said. "I do not know who is going to win it this season.
"I said City publicly at the start of the season and I have said City always on Monday Night Football when I have been asked.
"But privately in the green room with Jamie Carragher I have been saying, 'Your lot can win this, they are capable of winning it, they look like a team that can do it.'
"And they can and we do not know who can win it, we have not got a clue and it looks like being 50-50.
"But we have a title race on our hands between City and Liverpool and City have to win tomorrow [Monday] night [against Wolves], they have to."